Natland and Oxenholme Quiz 11th November
Dear All
We would be very grateful if you could share details of our coming quiz night with your members and of course enter a team. I attach a poster below giving full details.
Buying a ticket is a potential health benefit too. Part of the proceeds will go towards a contribution to fund the installation of a defibrillator in Natland Village Hall.
If you cannot raise a team but would like to come along we will be pleased to see you but please buy a ticket in advance so we can cater for the correct numbers.
Thanks
Best Regards
Peter Leahy
Club Secretary
Natland and Oxenholme Table Tennis Club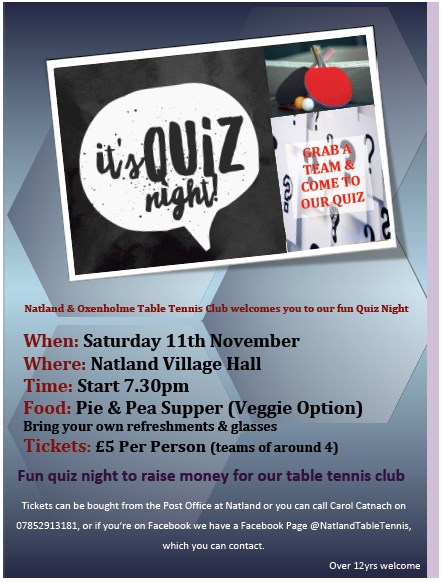 Author:
Chris Knowles
via Kendal Table Tennis League
Article Published:
Last Updated: