GUNSON CUP and PLATE SEMI FINAL RESULTS
GUNSON CUP SEMI FINALS
Para's (26) 284 vs Argyle H 417
Crosby B 355 vs Crosby D (38) 362
GUNSON PLATE SEMI FINALS
Southport B 433 vs Southport D (140) 370
Crosby A 439 vs Argyle D (202) 404
This Draw will be published in the Southport Visiter by 07-03-2019.
The Matches to be played Week Commencing 18-03-2019.
The results to be sent to the Fixture Secretary by 29-03-2019 preferably by email to results4sttl@gmail.com
Rules 33 a, b & c apply.
Pay particular attention to Rule 33c: Home Captain to confirm the match night
to the Away Team Captain at least 5 days before the match is due to be played.
In the event of a tie, Rules 32c and 32d apply.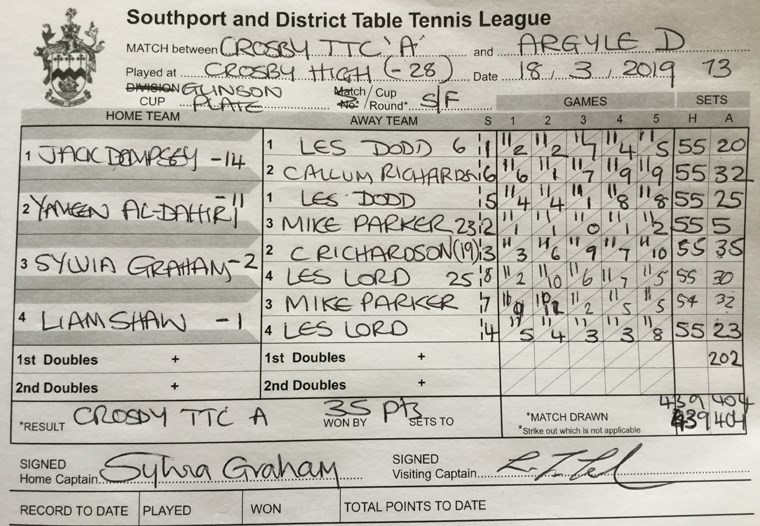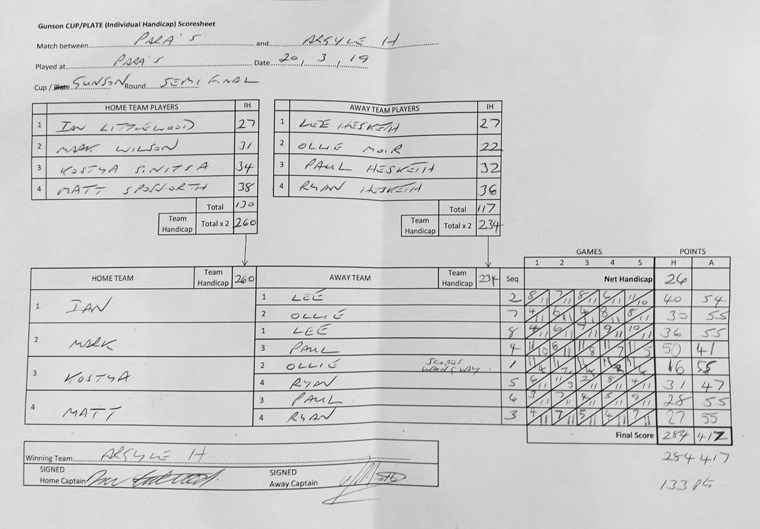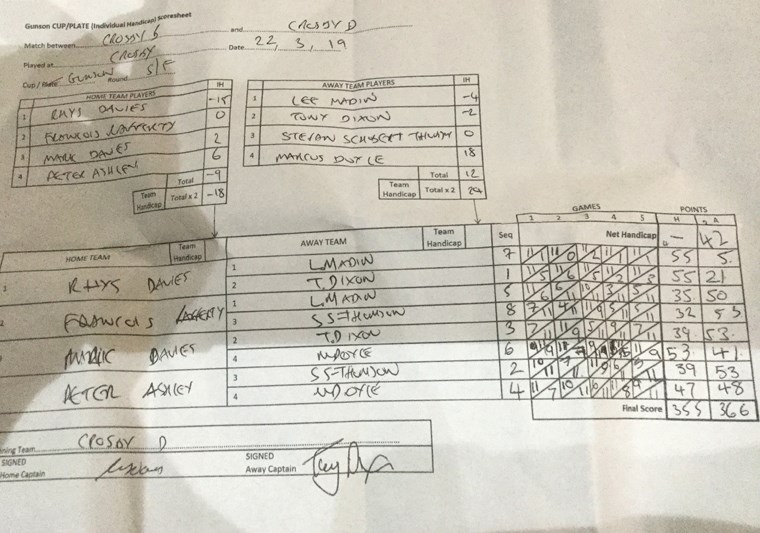 Author:
Jim Booth
via Southport Table Tennis League
Article Published:
Last Updated: