Anon Cup 2018-19 2nd Round and Plate 1st Round Draw and Results
Anon Cup 2018-19
2nd Round Draw
| | | | | |
| --- | --- | --- | --- | --- |
| Crosby C won by W/O | 10 | vs | 0 | North Meols A |
| Argyle A | 1 | vs | 6 | Crosby A |
| Argyle B | 6 | vs | 0 | Crosby E |
| Argyle F | 0 | vs | 10 | Princes St C. Won by W/O |
| Princes St B | 8 | vs | 2 | Argyle E |
| Argyle D | 5 (19) | vs | 5 (20) | Formby HT A Win on Games |
| Argyle C | 0 | vs | 9 | Princes St A |
| Crosby B | 4 | vs | 6 | Southport A |
Anon Plate 2018-19
1st Round Draw
| | | | | |
| --- | --- | --- | --- | --- |
| Formby HT B | 10 | vs | 0 | Princes St F Conceded |
| Argyle H won by W/O | 10 | vs | 0 | Crosby F |
| Waterloo B | 3 | vs | 7 | Southport B |
| Princes St E | 9 | vs | 1 | Southport D |
| Paraplegics A | 4 | vs | 6 | Southport C |
| Argyle G | 9 | vs | 1 | Crosby G |
| Argyle J | 1 | vs | 6 | Waterloo A |
| Princes St D | 10 | vs | 0 | Crosby H |
This Draw will be published in the Southport Visiter by 01-11-2018.
The Matches to be played Week Commencing 12-11-2018.
The results to be sent to the Fixture Secretary by 23-11-2018.
Rulers 33 a,b, & c apply.
Pay particular attention to Rule 33c: Home Captain to confirm the match night
to the Away Team Captain at least 5 days before the match is due to be played.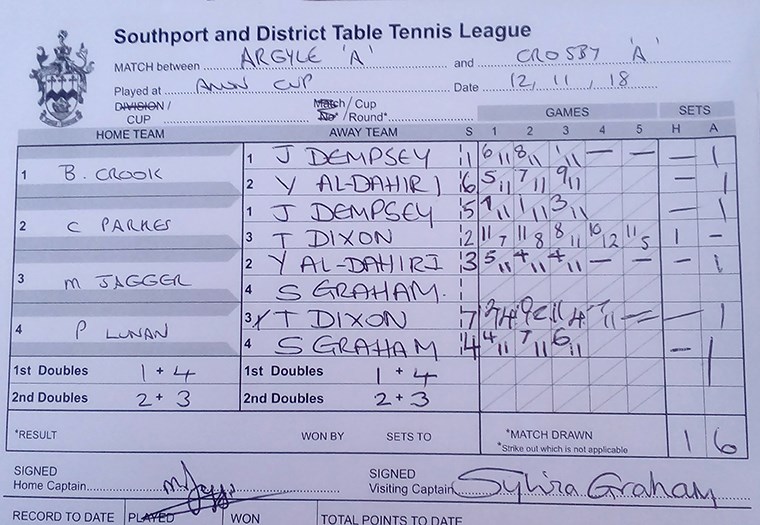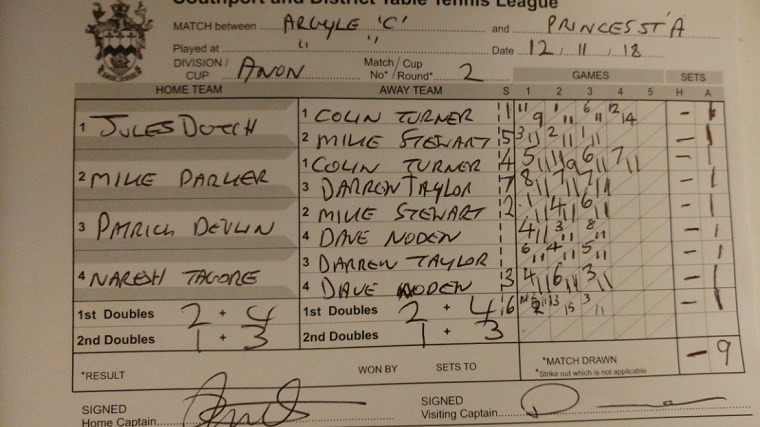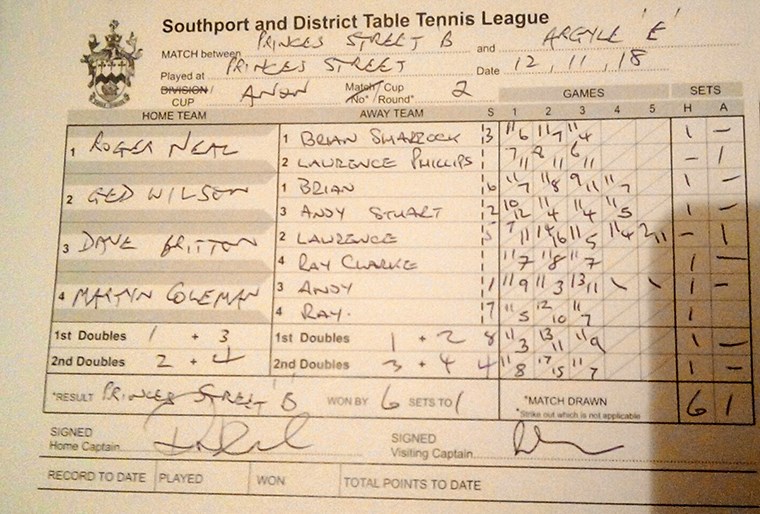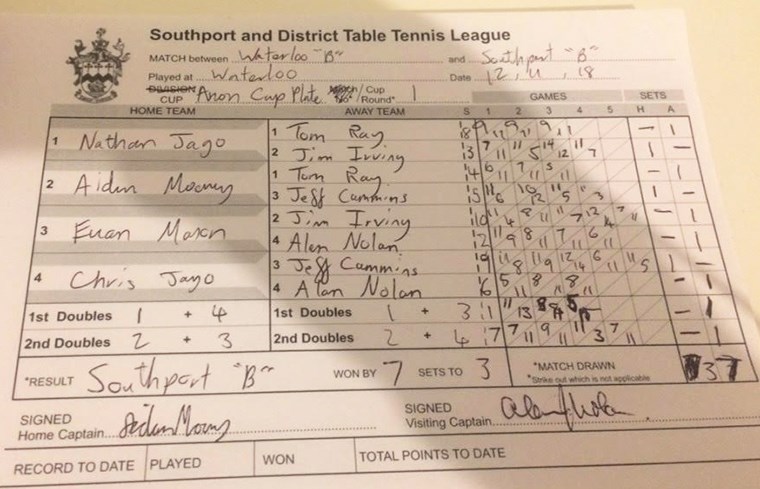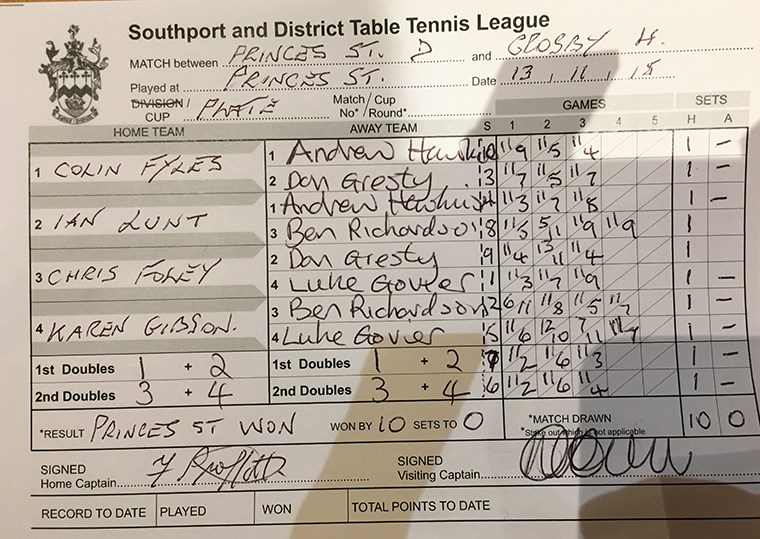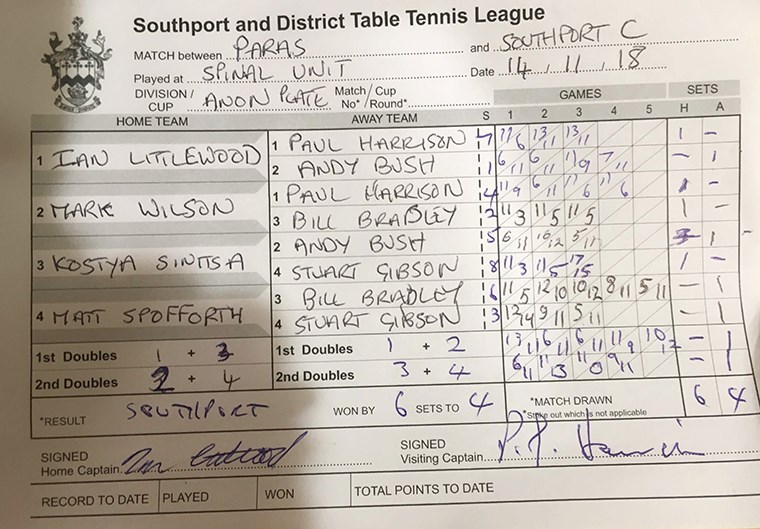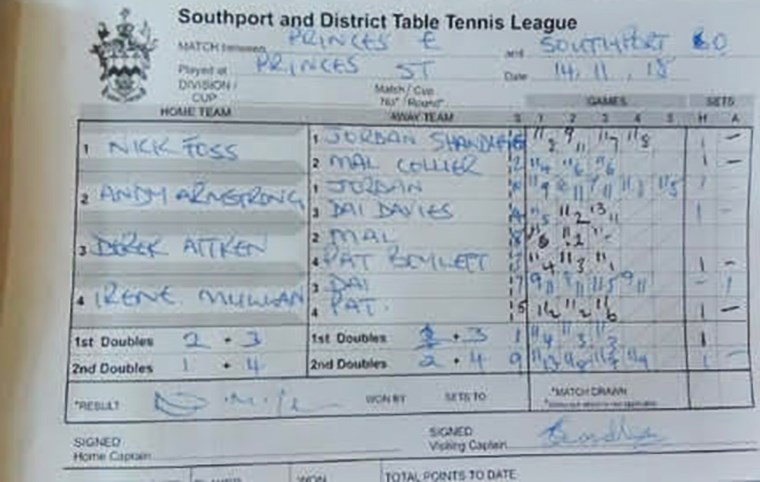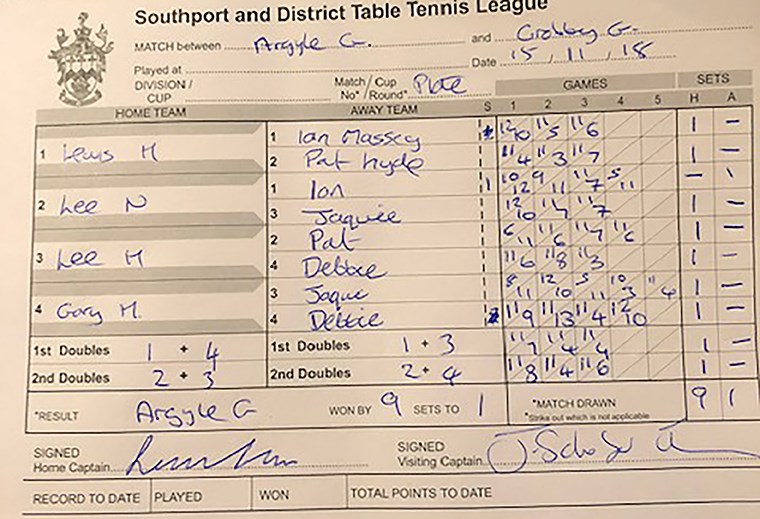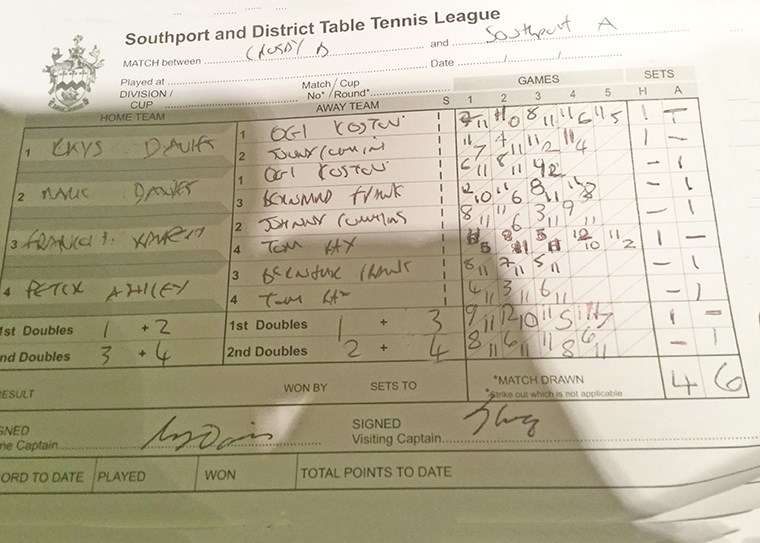 Author:
Alan Nolan
via Southport Table Tennis League
Article Published:
Last Updated: