CHAMPIONS CHALLENGE
The Champions Challenge
Southport's Jack Dempsey is Champion of Champions!
On Friday 19th May the 6 best table tennis players in the North–West played to find out who really is the best player in the region.
The Champions Challenge held at Leigh Miners Welfare Institute, the home of Leigh TTC , brought together the men's singles winners of the 6 biggest leagues in the area.
In the first group Jack Dempsey representing Southport played Thomas Hadley from Liverpool and Jake Shaw the Trafford champion. Jack started proceedings with a close but excellent win over his local rival Thomas Hadley. Thomas subsequently beat Jake Shaw. In the final match in the group Jack had to beat Jake to ensure progress to the final. In a nail biting match which ebbed and flowed Jack prevailed producing some stunning forehand loops and topspin winners.
The men's singles winners of Warrington & Wigan league Pawel Orzechowski, Wirral's Jonathon Taylor and Bolton's Stephen Scowcroft played in the second group with Pawel emerging as the group winner after predictably close matches.
In the best of 7 game final final Jack played Pawel who had also recently won the men's singles title at the Lancashire Closed tournament. Pawel was considered by the large crowd to be the pre tournament favourite.
Undaunted, Jack mixing delicate touch shots, power loops on his forehand and the variety of his "beast" rubber used occasionally on his backhand was more than a match for the more passive Polish player.
Jack looked to attack whenever possible taking the initiative and appeared to confuse and disconcert his opponent with his tactics and play.
We were treated to some superb table tennis with Jack taking an early lead.
Pawel realised that he had to be more aggressive and in the ensuing longer rallies he forced Jack away from the table where he produced some incredible retrievals.
Jack was however focused and relentless in his play producing table tennis of the highest quality and eventually won the final 4 -2 to become the well deserved champion of champions.
A fantastic outcome for Jack and the Southport league.
Many thanks to Jim Bolton of the Wigan league for organising a great event.
Now players in the Southport league can console themselves that when losing to Jack at least they lost to the best of the best.
Nick Foss 20/05/17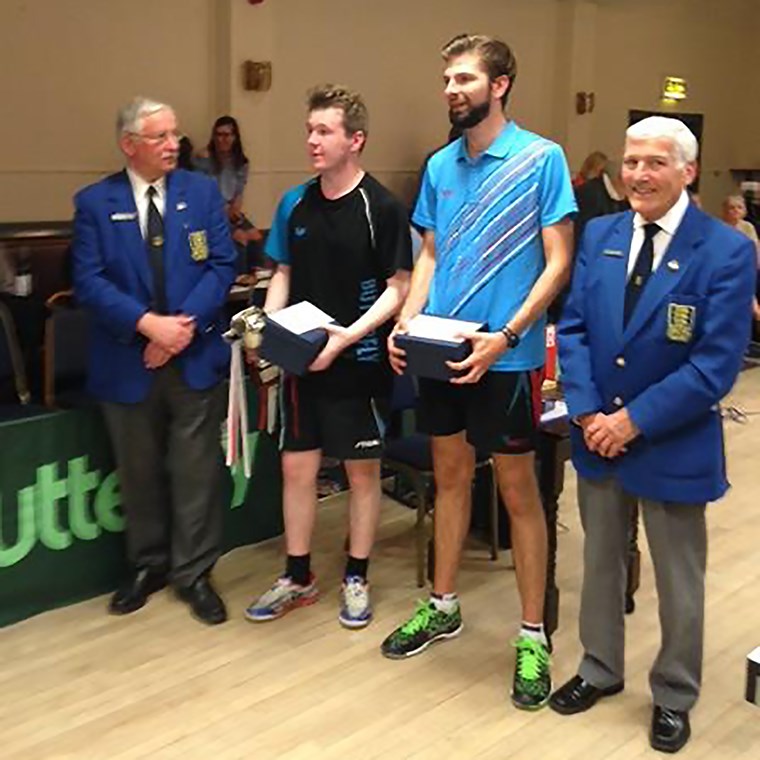 Author:
Jim Booth
via Southport Table Tennis League
Article Published:
Last Updated: