Addaction
As part of the Be TT action plan Addaction in Newton Abbot were nominated as recipients of the table package as part of the Loop in the Community project. Here is what they had to say:
To all at the South Devon Table Tennis League,
Just a little with a BIG BIG THANK YOU for the generosity in your donation of a new table, and everything we need to get up and playing down at our South Devon Office.
It's made a big difference to morale, across our service users, staff and volunteers and it's just lovely to walk down the corridor and hear the sounds of people playing in our group room.
The really great thing is, it has been used as a bit of an ice breaker at the beginning of group sessions, and the feedback is that it made the session a lot easier for people to engage in, after taking part in a fun activity prior, to get people moving and motivated.
Many more games and tournaments to come!
Thank you for everything,
Kevin and the team at Addaction RISE, Newton Abbot
And also this:
Confidence, consistency and a relentless attitude are qualities needed to truly master the game of ping pong and also to thrive in recovery. It's no wonder the sport has been proven to help people rehabilitate from a number of physical and mental issues.
In Devon, Addaction has recognised the benefits of table tennis in recovery and thanks to the generosity of The South Devon Table Tennis League and Table Tennis England, have been gifted a new table tennis table.
The team in South Devon wanted to find an easy way for people to get together and try new things. Amongst other suggestions, table tennis was put forward as a low impact and easy to access activity.
Kevin Marshall, Community Engagement Coordinator in Devon, said, "The donations has been wonderful in terms of helping our organisation create its own opportunities around wellbeing and a healthy lifestyle."
BIG THANK YOU!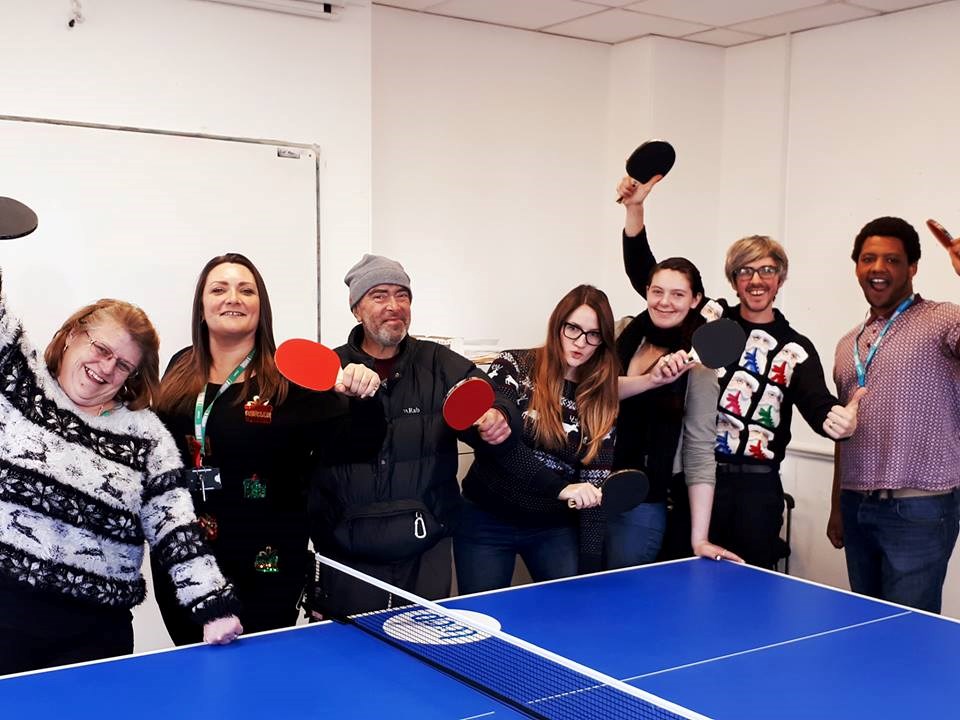 Author:
David Davies
via South Devon and Torbay Table Tennis League
Article Published:
Last Updated: