Albany Florists new main league sponsor 2016-17
The South Devon & Torbay Table Tennis League is delighted to confirm a new main sponsorship deal with Newton Abbot-based Albany Florists.
The flourishing League has over 170 members playing for 36 teams around the district, and it actively promotes and encourages people of all ages to come and participate at one of the clubs in the area.
Sonja Ryland, owner of Albany Florists, coaches and plays at Newton Abbot Table Tennis Club, based at Teign School, and is very happy to support the League where she has played for many years. Sonja, who has represented Devon in the past, is currently the League's Ladies Doubles & Mixed Doubles champion and has previously been Ladies champion 6 times.
Albany Florists, established in Newton Abbot for over 25 years, offer a friendly and professional service by fully-trained staff, providing flowers for all occasions.
Sonja said 'I am excited to be sponsoring a League I am very fond of and I am really looking forward to the season ahead'. Geoff Read, Chairman of the League said 'It is fantastic that someone like Sonja is not only helping to bring along the next generation of players with her involvement at Newton Abbot TTC but is also happy to help the League financially, and we hope to be associated with Albany Florists for many seasons to come'.
Anyone interested in giving table tennis a go would be welcome at any of the clubs in the area; details can be found on the League's website: www.tabletennis365.com/southdevonandtorbay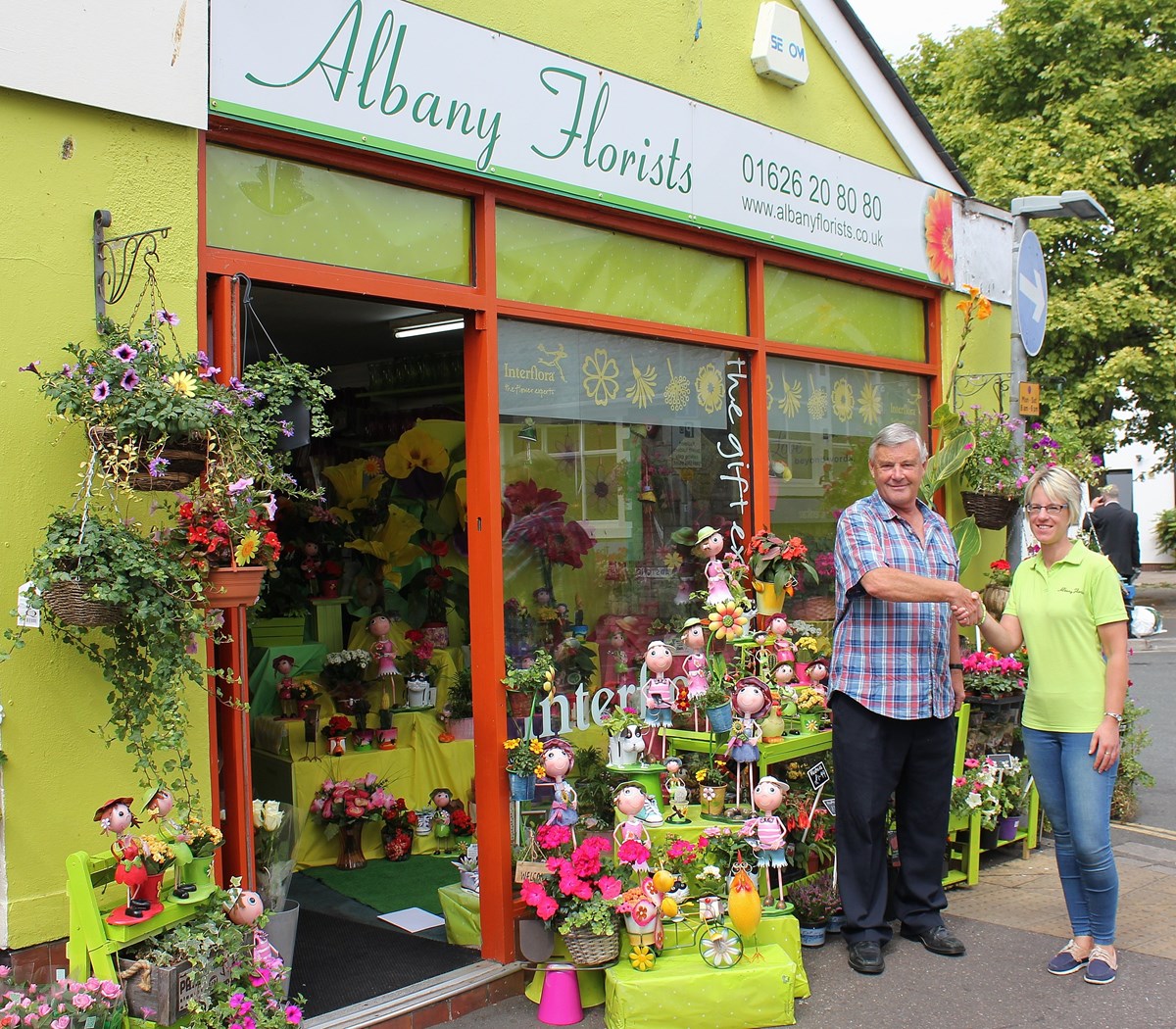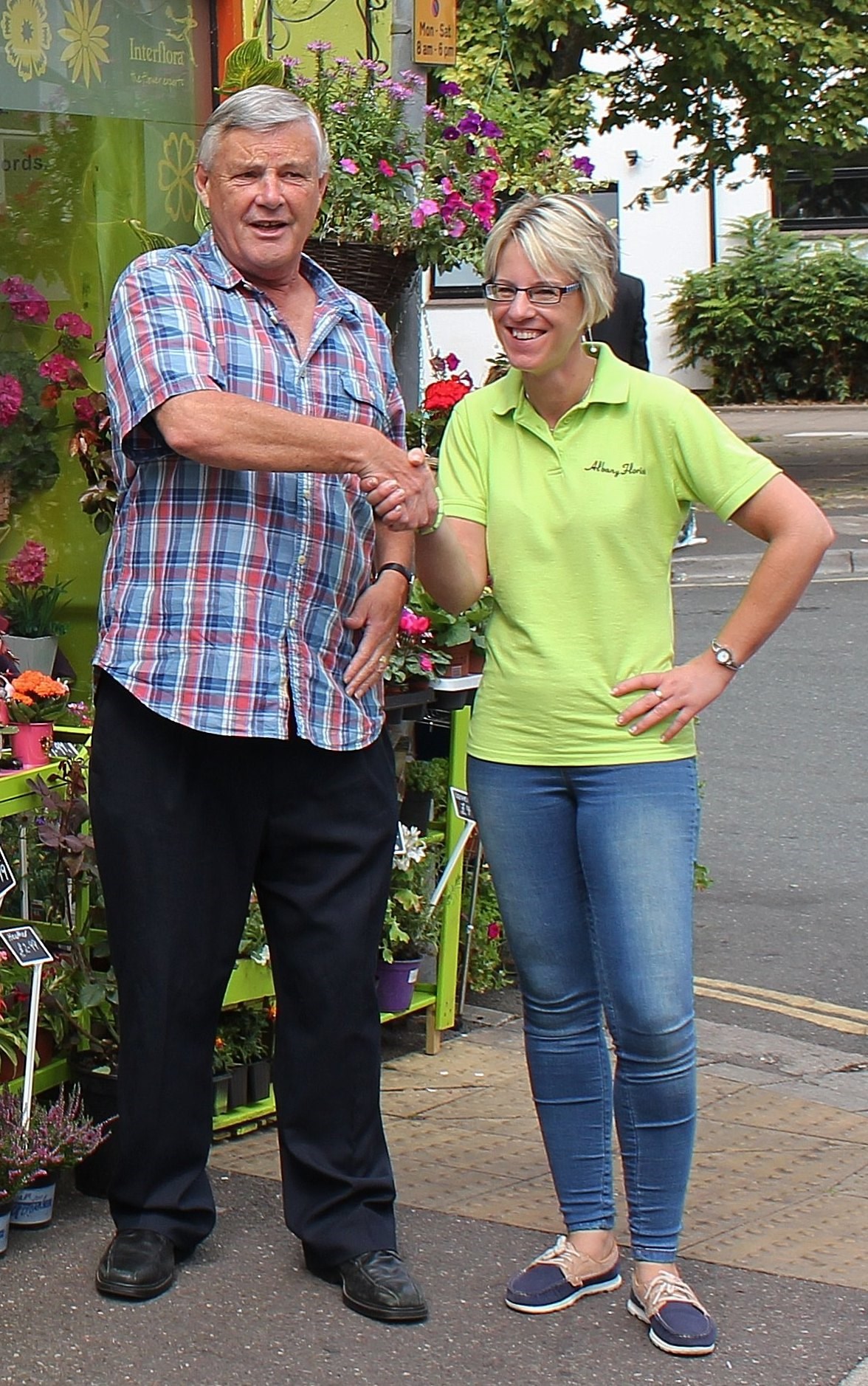 League Chairman Geoff Read with Albany Florists' Sonja Ryland
Author:
Tony Halse
via South Devon and Torbay Table Tennis League
Article Published:
Last Updated: