Week 2 Report Winter League 21-22 P2
WEEK 2 REPORT, PART 2 OF WINTER LEAGUE 21/22
Premier Division
Three games to report on from week 2 of the Southend Premier Division. Rawreth A were in fine form in week 2 after scrapping through 5-4 against Hockley A in week 1. This week saw them beat a strong Irons B side which contained both Keith Adams and Lee McHugh 9-0. The score line hides the fact that 5 of the 9 games that evening went to a 5th and deciding set with Rawreth coming out on top in all of them, some feat. Adams can feel particularly unfortunate with each of his three games going the distance. The Rawreth trio that recorded hat tricks were Kevin Read and the Mauthoor brothers, Yasir and Zayd.
The other two fixtures finished 7-2 and the winners of the first match I'll mention were Rayleigh Mill. The Millers overcame Hadleigh Forum with Duncan Taylor and Colin Chatfield in good form winning three each. The wins for Forum came when Dave Bassett and Berti Makolli took the honours against Steve Maltby.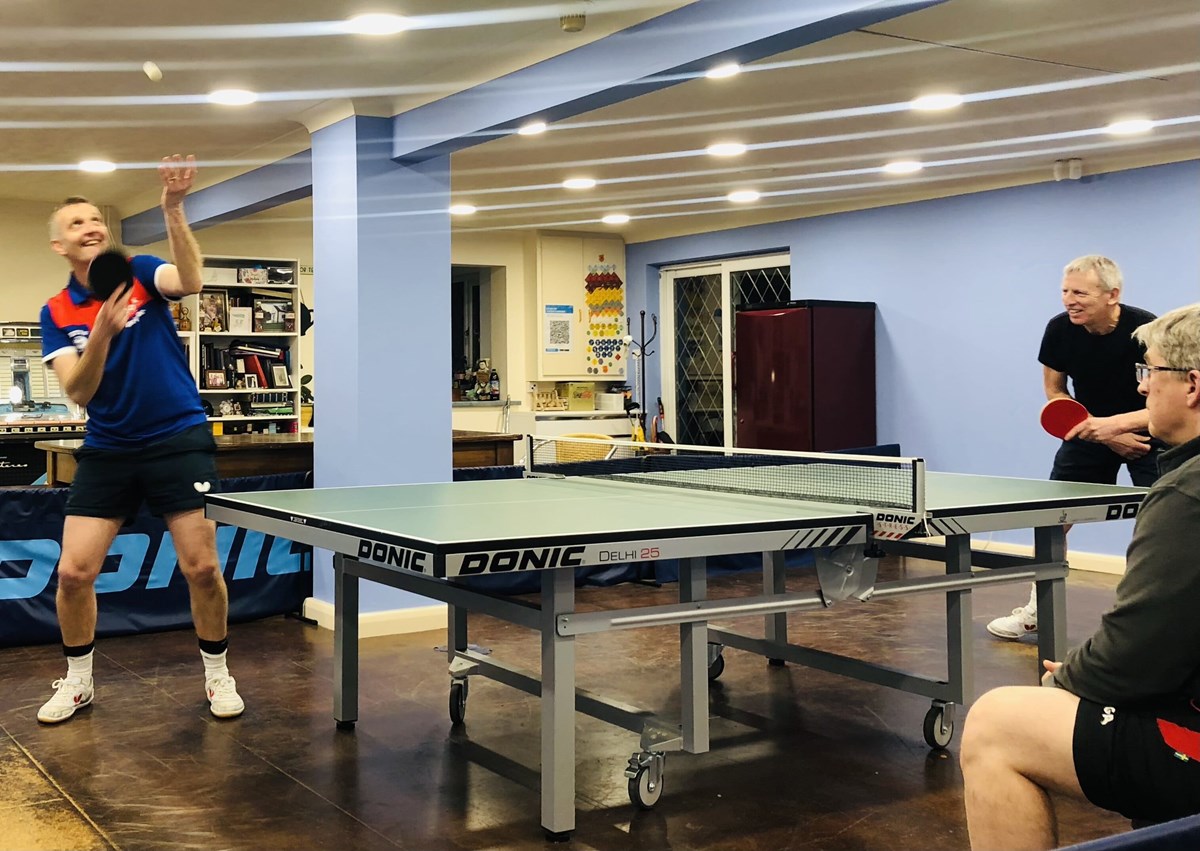 The final game this week was a 7-2 victory for Hockley A over Rawreth B. Ian Wall continued his good form this season and went unbeaten while there were two wins apiece for Dan Patynski and David Colwill, both denied their maximums by the evergreen Eric Green.
Duncan Taylor Premier Division DRS
Division 1
Rawreth D's George Davis must have mixed feelings after his side's match with Invicta A. The match was supposed to be a home game for Invicta but, because of issues with Invicta's premises, was played at Rawreth. Unfortunately, Rawreth could then only muster two players. George had a great night on the table though, winning all his games, and teammate Max Samuels added another success. This, however, was not quite enough as successes for Tony Ayliffe and David Barnes gave Invicta a fortunate 5 – 4 victory.
Another team unable to find a full complement was Lentern B. Their visitors Brand Identity B took full advantage of this, running out comfortable 8 – 1 winners. POM Mick Grout and Barrie Delf recorded maximums, whilst Wayne Farmer overcame Jenny Harrison in a close 5-setter to deny Jenny a hat trick
The match between Hockley C and Hockley B should have been a mismatch from the start. The C team were without three of their squad and had to call up John George from the D team to partner his son Ollie, and Joerg Poeschus. The B team, by comparison, welcomed back Andy Cunningham from injury, a player with a 100% record in all competitions this season. Unsurprisingly, Andy won all his games in straight sets and John unfortunately lost all his. However, Joerg and Ollie pulled off a couple of surprises on both experienced Dave Chenery and Keith Abbott. Joerg, in particular, swept aside David and Keith in four sets and then Ollie, 2-0 up initially, recovered from a strong fightback from Keith to clinch the match 11 - 9 in the fifth.
Stanford Le Hope A also had to call on reinforcements from lower teams to make up their squad for the visit to Canvey A. In particular, veteran Chris Crooks excelled, winning two rubbers. Regular Peter Weatherall managed a single success as his side lost 6 – 3. Canvey's Ray Wilson was their star performer, winning all his encounters. Terry Giddens got two and Andy Murray added another.
Visitors Hadleigh Forum B were too strong for Runnymede C. POM David Woolmer and Tony Jacks each won three. Runnymede's Phil Digby saved their blushes by overcoming Mick Tappenden, so the result was 8 – 1 to Forum.
Unfortunately, following the postponement of their last week's fixture, this week Ashingdon had their second match of the second part of the season away to Hadleigh Forum C also postponed. Again, concerns over Covid were to blame. It is hoped their youngsters will soon be back on the table.
David Barnes Division 1 DRS
Division 2
In Division 2 Brand Identity C made it two wins out of two with a 9-0 thrashing of Hadleigh Forum D. Jenne Seibolt, Andy Roff and new boy Ross Letham were in fine form but did not have it all their own way. Sineh Ball twice went to five sets against Andy and Ross and Jean Catley also extended Ross to the max.
Also chalking up a 9-0 win were Stanford B who thumped Hockley D. Robert Salvage, John Handscombe and Vaughan Chambers proved far too strong for Hockley who weren't helped when Paul Henlen, who had taken Robert to five sets, had to retire injured before his last match. Neither John nor Vaughan lost a set all night.
Top team from the first half of the season RESSC, chalked up their second win 7-2 against Hockley E for whom Aaryan Vatsa claimed two very good wins against Mike Worship and Kevin Smart. Bob Skews proved too strong for Aaryan however to take the POTM award.
Another of the first half's top teams Wakering, were in action for the first time beating Stanford D 6-3. Zac and Paul England and Stewart Mills all won two games but none could get the better of Chris Crooks who got a well deserved hat trick. Match of the night was between Chris and Zac with Chris coming back from 2-1 down to win14/12 in the fifth.
Stanford C and Canvey B provided the closest game of the week with the home team Stanford edging home 5-4. They started the evening with a bang racing into a 4-0 lead only to see the Islanders close the gap to 4-3 before Steve King won the vital fifth point to clinch the match. Steve and Mark Farley for Stanford and Lee McGonagle and Tony Westwell for Canvey all won two games with Jake Santiago picking up a point for Stanford.
Player of the Week – Chris Crooks
Team of the Week – Stanford C
Paul Strutt Division 2 DRS
Author:
Ylber Makolli
via Southend Table Tennis League
Article Published:
Last Updated: