BURTON UXBRIDGE TWO STAR
Consolation for Vicky
Vicky Coll, Christelle Rajapaksa and Kiarash Shaddel took an early season plunge in the North Midlands, departing at 7 a.m. on September 2nd to take on some strong opposition in the Burton Uxbridge Two Star Open.
Vicky had some success in the Under 21 Girls' Singles, coming through her matches with Isobella Khan (Avon) and Christelle, both of which went the distance. In the final tally she finished a very creditable 3rd behind Lisa Rinnhofer (Warwicks) and Amy Marriott (South Yorks).
For all their valiant efforts neither Vicky nor Kiarash had any joy in the junior groups, failing to make the main draw but ending up in the Consolation events. Both lasted out the day remarkably well, battling on to reach their respective finals. Here Kiarash was narrowly beaten by Benjamin Rycroft-Stanley (Worcs, ranked 128), while Vicky in patient, workmanlike fashion outlasted Amillia Baker (Staffs, ranked 47). This was a remarkable piece of opportunism by Vicky (ranked 120), whose skilful counterhitting and tight pushing were reminiscent of younger days when she played lots of tournaments (including Burton!) and was much higher up the rankings.
It was a fine day's competition with special credit to the organiser, Simon Price, for laying on Girls' events and junior Consolations, which made all the difference. Play began at 9 am and finished at 5.30, with Vicky recovering from a game down against Amillia to prevail in glorious isolation, while all the other tables were being dismantled around her.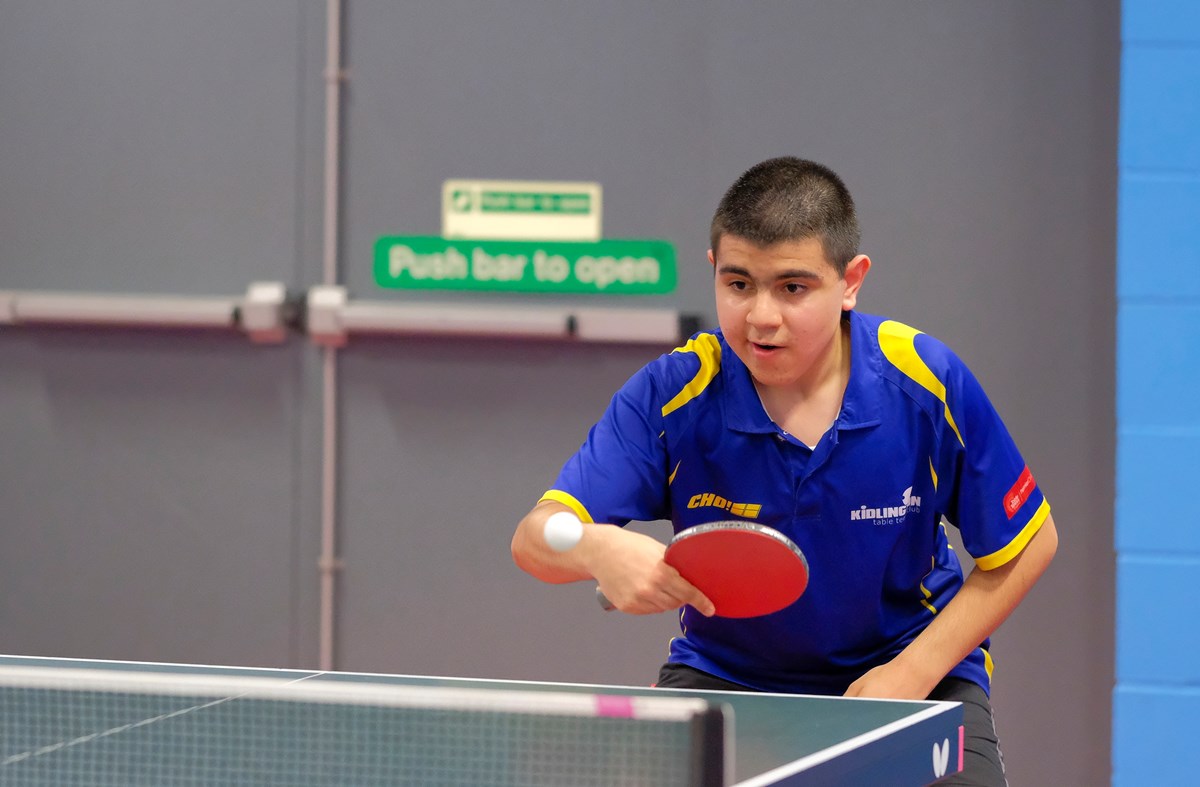 Kiarash Shaddel suffered a narrow defeat in the junior Consolation final
Vicky Coll in classic counter-hitting style
Author:
John Birkin
via Oxford Table Tennis League
Article Published:
Last Updated: