West Midland Two Star Saturday 27th October
Kiarash wins a trophy
Vicky Coll, Kiarash Shaddel and (just) 13 year-old Todd Stanmore travelled up to Wood Green, Wednesbury to take part in the XLNT Sports West Midland Two Star. Todd was seeded 2nd in cadet boys, but went out disappointingly in the quarter-finals to Oliver Cornish (Devon). He put up a better show in the junior event, this time defeating the same player in the last 16, 11-8, 13-11, 13-11, before playing a great quarter-final match against Leon Zacharkiw (Devon/ranked 28), who went on to win the competition: Todd ran him very close in a 6-11, 11-9, 4-11, 11-9, 6-11 defeat.
Kiarash lost two matches in his junior boys' group, putting him into the consolation event, which he won from a field of 16 players, defeating Josh Yarrow (Warks/117) in the quarter-final, Eduardo Bolanos (Warks/cadet 55) in the semi-final and David Boozari (Avon, cadet 88) in the final, 11-7, 8-11, 12-14, 11-5, 13-11.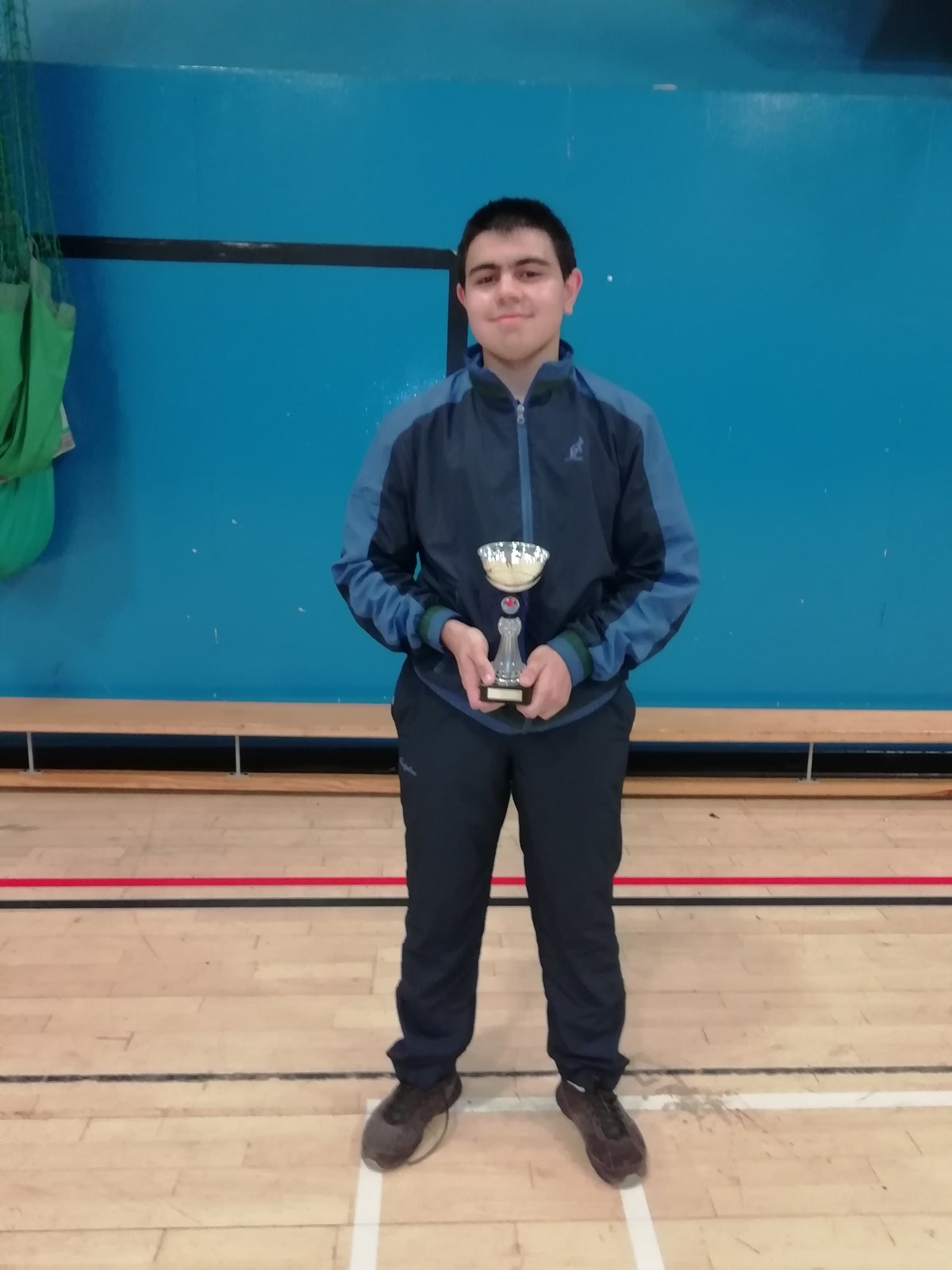 Kiarash Shaddel with his XLNT West Midland trophy
Vicky Coll was placed 5th out of the 7 who entered the junior girls' event, played as a round robin. She took both Emily Beasley (Warwicks/junior ranked 49) and Isobella Khan (Avon/51) to a decider and scored a good win over Isabel Webb (Kent/66), 9-11, 11-3, 11-6, 15-13.
These three players, along with Ollie Keen and Pelin Karabulut, will be representing Oxfordshire in the junior County Championships at New Malden on Saturday.
Author:
John Birkin
via Oxford Table Tennis League
Article Published:
Last Updated: