OXFORD LEAGUE JUNIOR TOURNAMENT JAN 24
Four titles for Reece Chamdal, two for debutant Todd Stanmore;
Vicky Coll wins girls' awards; Pelin Karabulut takes Graded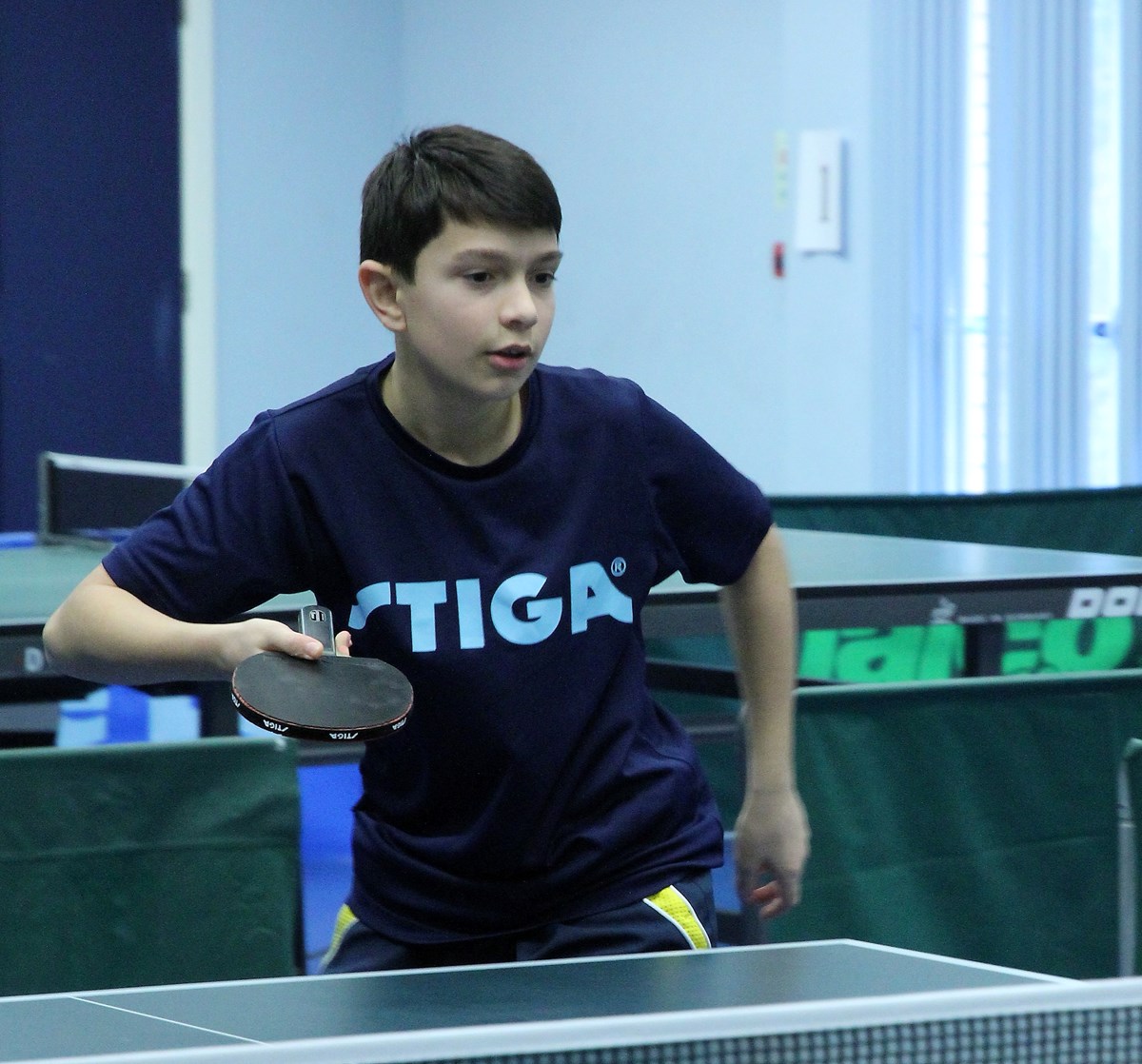 Reece Chamdal
Vicky Coll
13 year-old Reece Chamdal, the 15
th
ranked English cadet, predictably dominated the Oxford League's annual Junior Tournament, held at Kidlington Forum on Sunday, 24
th
January, carrying off three age group singles' titles, while conceding only one game, which was to John Ho (Holton) in the under 18 groups. Apart from all his skill, Reece now has a vast amount of experience, not only on the English Four Star junior circuit but also in International competition and through training in China. In fact one of his coaches, Stephen Baggaley, was to be seen later in the evening at Alexandra Palace, spurring on his brother to his second World Championship of Ping Pong (and $20,000)!
The Girls' title went to 14 year-old Vicky Coll, while 10 year-old Todd Stanmore continued his astronomical rise: Todd enrolled in the Beginners' class at Forum as a 9 year-old in September, and his achievement here in becoming Under 12 winner and reaching the Under 14 final was quite remarkable, defeating Kiarash Shaddel 3-1 en route in a sparkling display. One of the ideas of the Handicap doubles is to pair the experts with less experienced players: putting Reece together with Todd worked like a dream, except that they defied all the efforts of the handicapper to keep them under control. But they fully deserved their victory, showing much more specific doubles' expertise than any of their adversaries.
There were several other newcomers who showed particular promise, notably Pelin Karabulut, just turned 11, who finished 2nd in the girls' event and won the Graded singles in a splendidly hard fought final against Cooper Whitford. In fact all the graded players were very competitive and prolonged the tournament with some mammoth group matches, involving two promising Bicester youngsters, Edward Davis and Dylan Morgan, as well as Banbury's Toby Dow and Forum's Adam Jenner.
There were several other highlights. Joe McKenna-Jones showed a welcome return to form, eliminating Kavan Warrender from the Under 18 singles in a 5 game thriller, and going on to give Reece a run for his money in the final. It was a pleasant surprise to see John Ho, a late entry, still performing at a high level to reach the Under 16 final. Lewis Waddup reached two semis, only to find his way barred by Reece. One of many promising players who appear for Oxford in the National Cadet League, Kiarash Shaddel, raised his game memorably to give John Ho a big scare, but his level dropped after that great effort. Vicky Coll took part in the Under 16 event, starting slowly in losing 0-3 to the improving Jack Smith, but waking up sufficiently to cause the eventual group winner, Lewis Waddup, plenty of grief.
Special thanks go to Kidlington Forum for staging the event and to Karl Bushell for setting up the arena.
RESULTS
Girls Round Robin 1st: Vicky Coll; 2nd Pelin Karabulut; 3rd Jessica Plowman
Under 12 Round Robin 1st: Todd Stanmore; 2nd Edward Davis; 3rd Toby Dow
Under 14 Semi-Finals: Reece Chamdal v Kiarash Shaddel 1, 3, 2
Todd Stanmore v Edward Davis 5, 5, 5
Final: Reece Chamdal v Todd Stanmore 5, 7, 5
Under 16 Semi-Finals: Reece Chamdal v Lewis Waddup 5, 9, 7
John Ho v Joe McKenna-Jones 8, -8, 7, 9
Final: Reece Chamdal v John Ho 5, 4, 10
Under 18 Semi-Finals: Reece Chamdal v Lewis Waddup 6, 4, 8 Joe McKenna-Jones v Kavan Warrender -5, 7, 8, -9, 5
Final: Reece Chamdal v Joe McKenna-Jones 10, 7, 7
Graded Singles Semi-Finals: Pelin Karabulut v Dylan Morgan 9, 3, 9
Cooper Whitford v Edward Davis w.o.
Final: Pelin Karabulut v Cooper Whitford 8, -5, 11, -8, 5
Handicap Doubles Semi Finals:
Reece Chamdal/Todd Stanmore v Dylan Morgan /Pelin Karabulut 20, 18
Kiarash Shaddel/Vicky Coll v Cooper Whitford /Adam Jenner 19, 18
Final: Reece Chamdal/Todd Stanmore v Kiarash Shaddel/Vicky Coll 13, 14
Docos Best Performance Boys Trophy: Reece Chamdal
Docos Best Performance Girls Trophy: Vicky Coll
John Birkin (Organiser/City Team Manager)
A smiling Todd Stanmore with his haul of trophies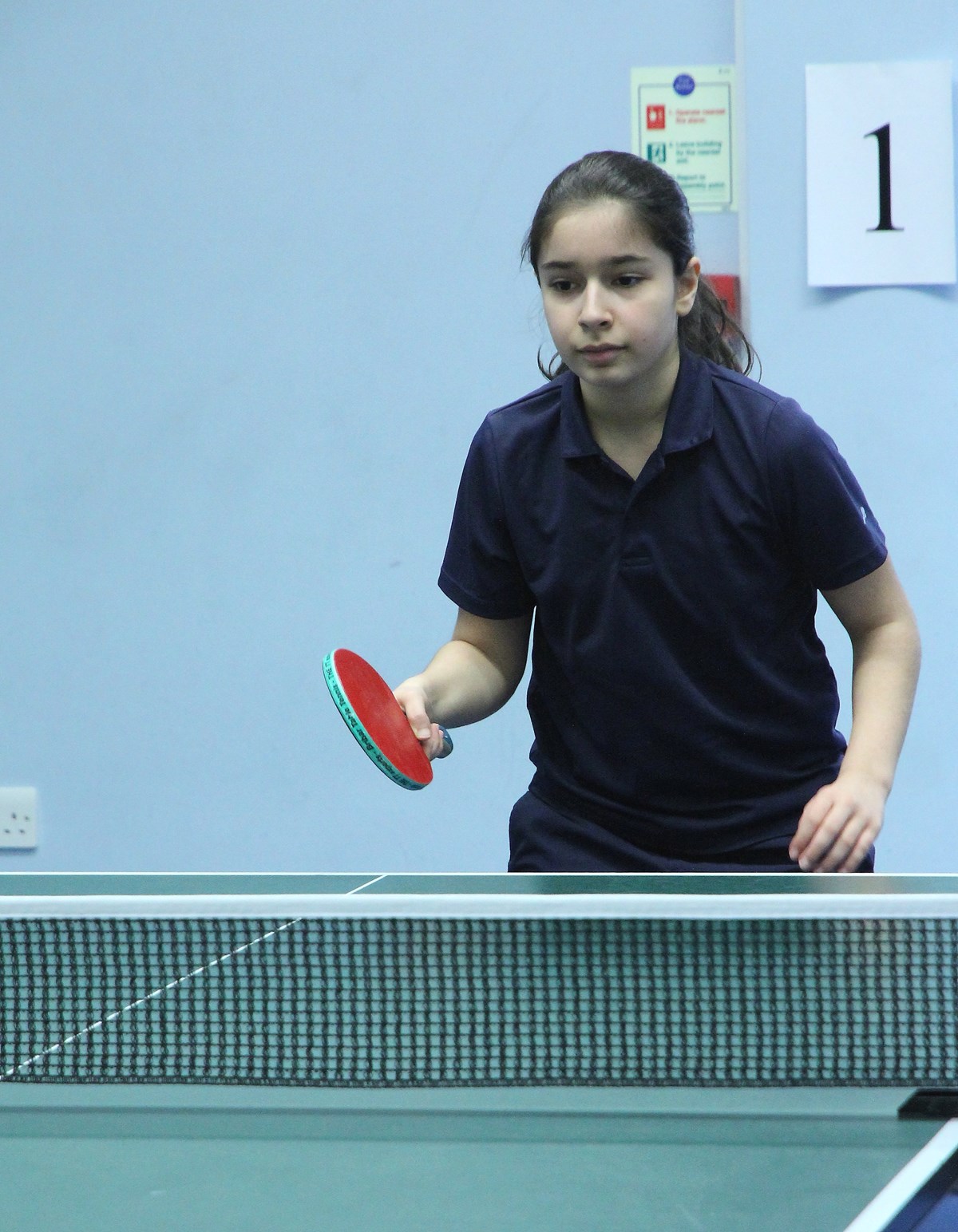 Pelin Karabulut
Author:
John Birkin
via Oxfordshire County Table Tennis Association
Article Published:
Last Updated: