Doug Young Presentation
Presentation to Doug Young on his Retirement as President of the Worcester Table Tennis League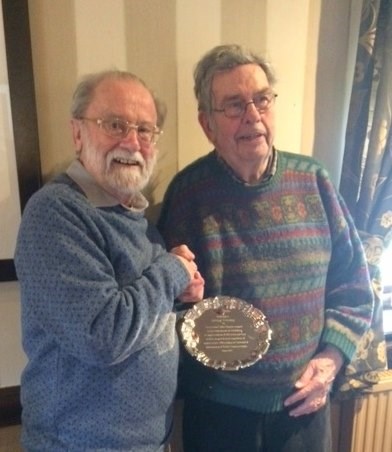 In appreciation of 60 years' service to Table Tennis the Worcester Table Tennis League presented Doug Young with an engraved Silver Salver at a small luncheon at The Retreat at Norton. Doug retired as President at the end of the 2016/17 season after 60 years' service in various capacities from Divisional Secretary, Chairman and, finally, as President of the League.
Doug was also Chairman of the Worcestershire County Table Tennis Association, a National Councillor of the English Table Tennis Association, a National and an International Umpire and a Referee of Commonwealth, European and World Championships. His duties took him all over the country and to such places as Paris, Rotterdam, The Isle of Man, Nairobi, Eindhoven - Holland and Tokyo. He also took charge, as Referee, of numerous English Senior National Championships.
Doug will be remembered with great affection and will be sadly missed.
BES
12/2017
Author:
John Stalker
via Worcester Table Tennis League
Article Published:
Last Updated: