Wok B Div One Champions
Congratulations to Wokingham B team who claimed the Div One title with an 8-2 win on the last day of the season. Wok B were tied on points with Kingfisher D but came out on top due to count back.
Well done to Nick Saunders, Tony Neames, Ian Fletcher and Simon Jay.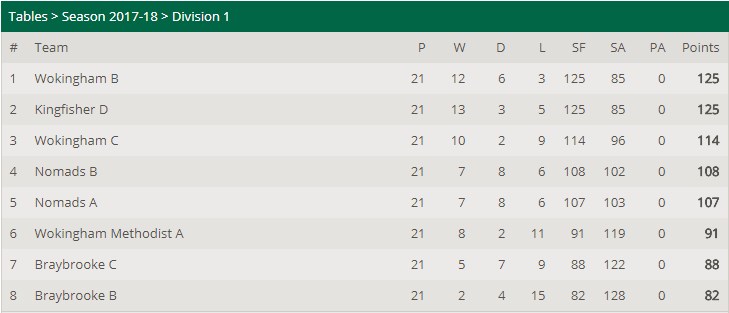 Author:
Tim Challender
via Wokingham Table Tennis Club
Article Published:
Last Updated: