CHARITY 16 PLAYER COMPETITION
"Weston Hospicecare provides free palliative care to the 1 in 100 local people living with a life-limiting illness."
SUPPORT THE WESTON HOSPICE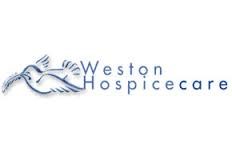 You are all invited to enter a charity competition for 16 players to be played on Saturday 18th July at the For All Healthy Living Centre in Weston-Super-Mare.
The event is being organised by the N&B Table Tennis Club and is supported by the For All Healthy Living Centre and Weston-Super-Mare & District Table Tennis Association.
All proceeds, after bills, will go to the Weston Hospice.
The competition will be organised to give each player 6 matches, with matches commencing at 12:00am and completing about 2:30pm.
Entry is open to all players including non-members of the Table Tennis England.
To enter, make an offer! ......... the top 16 offers will be invited to play!
If you are unable to make it but would like to sponsor the event please email the Competition Organiser.
Please help us to publicise this event, pass on this email to any players you think might like to support a great charity!
John Ratajczak
Tournament Organiser
07891287715
Reg Charity No. 900328
Author:
Adam Ratajczak
via Weston-Super-Mare Table Tennis League
Article Published:
Last Updated: