Inter League 2018
On the 24th & 25th of March 2018, the Annual Inter League Competition was held in Bells Sports Centre, Perth. The Inter League saw 7 Leagues (regions) take part: West of Scotland, Stirlingshire, Edinburgh & Lothians, Aberdeen, Dumfries, Dundee and Perth. The standard of this year's event was much higher than in previous years, with some great competition for all players from Under 13 through to the Veterans, which is 40+.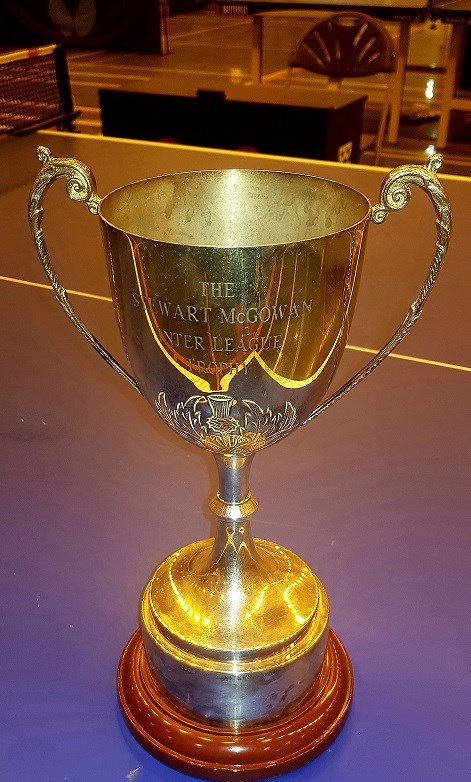 The West of Scotland, throughout the weekend, had a great team spirit - each team getting behind another when they were not playing. Also, the support from all the parents and coaches who took their time to help out was fantastic.
With all West of Scotland teams playing some great table tennis and great sportsmanship, we retained the Stewart McGowan Trophy - a trophy for the region that collected the most points over the weekend.
How to gain points:
Winner of catergory = 10 points
2nd in catergory = 7 points
3rd in catrergory = 4 points
4th in catergory = 2 points
The top three regions with the most points over the weekend are as follows:
West of Scotland = 40 points
Edinburgh = 32 points
Aberdeen = 28 points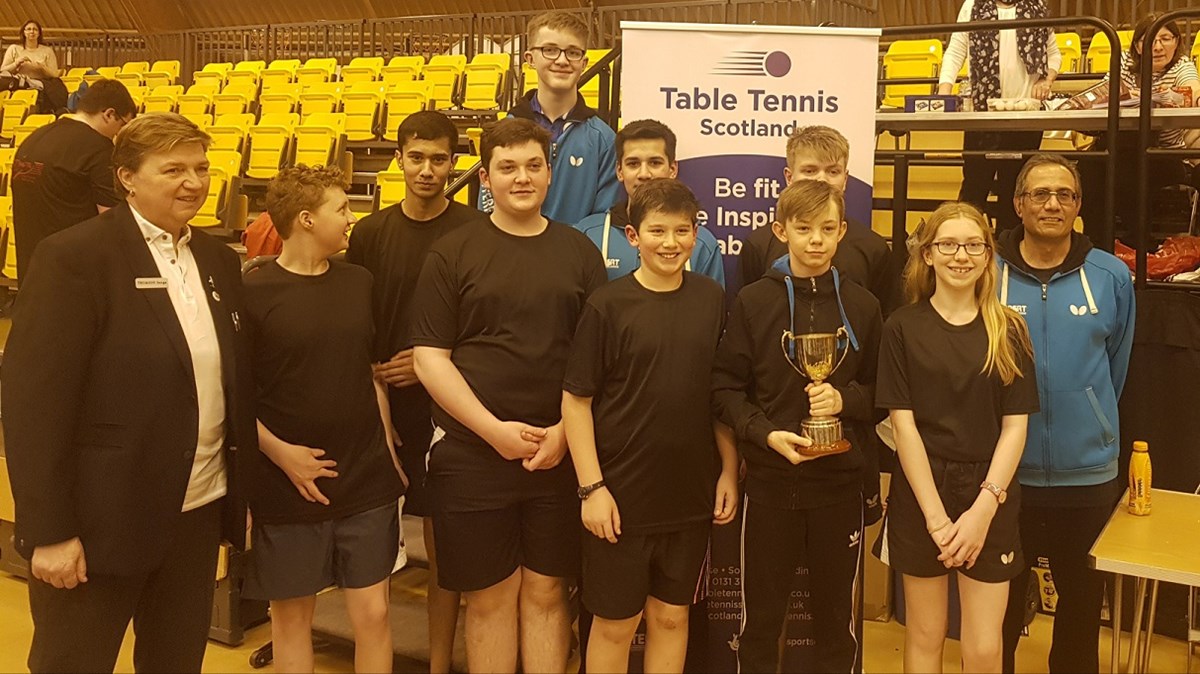 The results for all the teams competing for West of Scotland:
Minor Girls (Amelia Smolarek & Jessica Hogg)
WINNER
Minor Boys (Nathan Hogg, Aron McDonald & Kris Taylor)
3rd
Cadet Girls (Holly McNamara & Naomi Provan)
RUNNER UP
Cadet Boys A (Charlie Morton, Michael Zhang & Rayyan Khalid)
3rd
Cadet Boys B (Chad Duncan, Patric Hollywood & Achint Makesh)
4th
Junior Girls (Wiktoria Smolarek & Paula Callaghan)
RUNNER UP
Junior Boys A (Guatam Kakar, Elliott Medland & Tony Nelson)
3rd
Junior Boys B (Aaron Richardson, Fergus MacLean & Kyle McPhee)
4th
Women's (Rebecca Plaistow & Lucy Elliott)
WINNER
Men's (Harvey McDonald, Zaid Khalid & Thomas Cairns)
WINNER
Women's Vets (Maureen Moran & Joy Daniels)
WINNER
Men's Vets A (Roy Claxton, Callum Gerard & Charlie Brown
Runner Up
Men's Vets B (Sinclair Houston, David McDonald & Ian McPherson)
6th
A huge well done and congratulations to everyone taking part!
Author:
Michael Montgomery
via West of Scotland Table Tennis League
Article Published:
Last Updated: