Izzy Tyrrell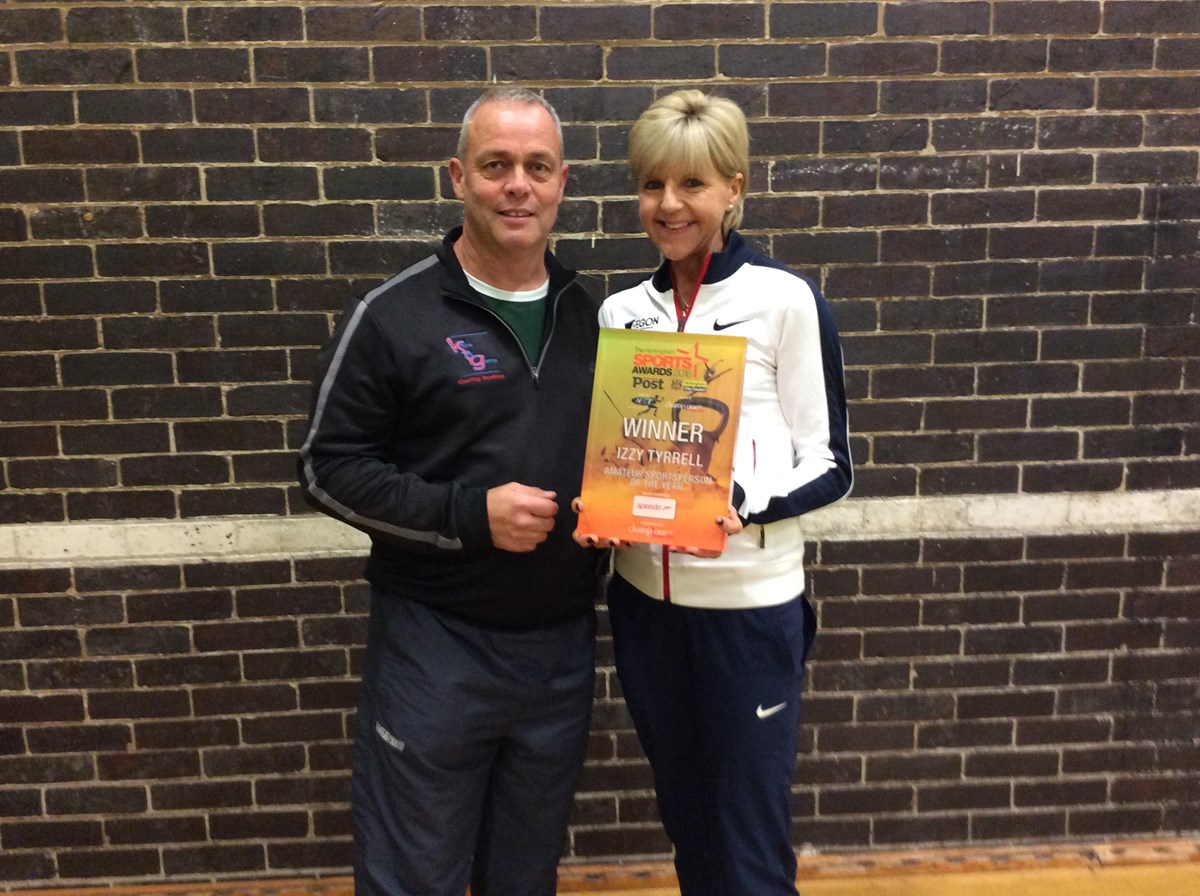 Izzy Tyrrell wins Amateur Sportsperson of the Year at the Nottingham Sports Awards, 2016
Izzy who plays for Keyworth Table Tennis Club in the Nottingham and District Table Tennis Leagues has won this new prestigious award sponsored by Nottingham-based international swimwear company Speedo.
The Amateur Sportsperson of the Year award was presented to an athlete who competes with a high level of skill and has achieved great accolades.
Izzy is also an outstanding amateur racket sports player. She is number one in Great Britain at Racketlon, the combined sport of table tennis, badminton, squash and tennis.
She is one of the top five players in the world at open level. This year she was second in the Vienna Classics Championship, second in the Czech Open and first in the Latvian Open, beating four out of the top five ranked singles players in the world.
Izzy is also number one in Great Britain at tennis over-45 and was ranked second in the world earlier this year.
Izzy, who finished runner-up last year commented that the award meant a lot to her. She said, "I am a bit shocked to be honest but it's an honour to be recognised."
Izzy is photographed with her award together with her Table Tennis Coach Gordon Fearn (http://www.knowthegame.org.uk/) at West Bridgford Table Tennis Club where she also practices.
Gordon has also worked with Richard Whitehead Paralympian in the run up to his Olympic success. Richard was awarded a Lifetime Achievement award 2016 at the same awards ceremony.
Author:
Philip Lewis
via West Bridgford Table Tennis Club
Article Published:
Last Updated: