Presentation Evening
Wednesday 28th June 2017: Presentation Evening for League.
Fantastic effort for all those involved in the Whitehaven Junior Leagues for 2017.
Beginners League was won by Rowan Johnstone, runner-up Joshua Smith.
Main Junior League was won by Joseph Alderson, runner-up Joseph McQuirk.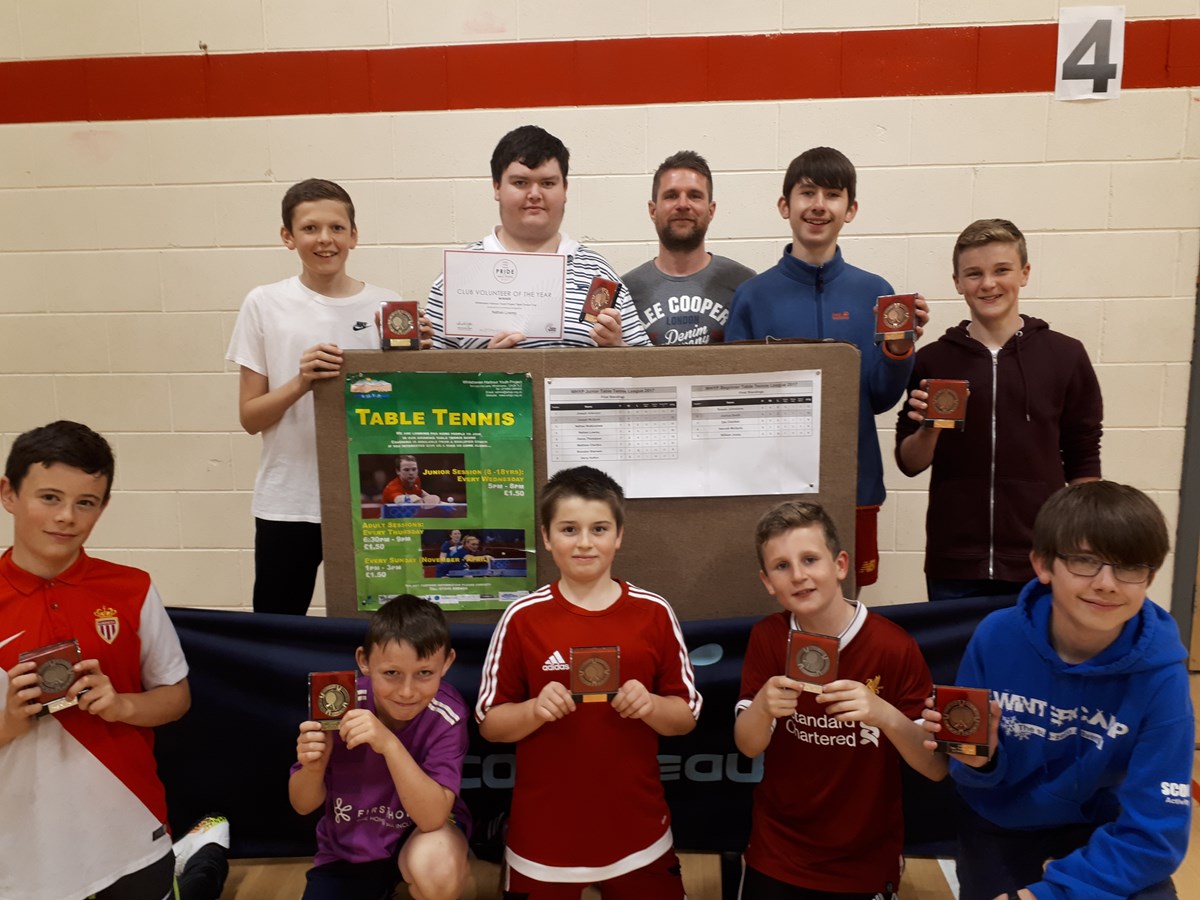 (top-left to right): Joseph Alderson, Nathan Lowrey, Matthew Charlton, Nathan Walkinshaw.
(bottom-left to right): Joseph McQuirk, Rowan Johnstone, Danny Thompson, Joshua Smith, Zak Charlton.
Author:
Nik Smith
via Whitehaven Table Tennis Club
Article Published:
Last Updated: