Lally Wins Newcastle GP Band 4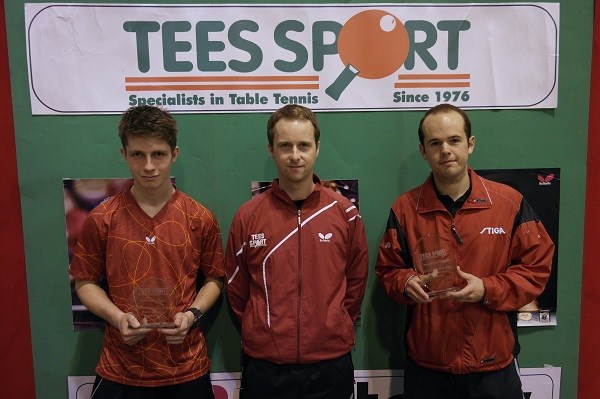 Tollgate's Keiran Lally triumphed in Men's Band 4 after a string of shocks and surprises.
Fourth seed Lally's straight sets victory over Jack Anthony earned him the title despite sustaining an ankle injury along the way. Lally's consistency throughout the various stages of the competition proved to be the difference, with the majority of players struggling to find their usual rhythm in the morning's play.
Top seeds Noor Owadally and Aidan Ranftler both lost in the group stages in results that symbolised the topsy-turvy nature of the competition.
Lally was anything but, quietly progressing through the competition as his devastating counter topspin proved too much for his counterparts. He guided his way through the group stage with relative ease, dropping a solitary end against Sam Clayton.
The 'luxury' of winning his group handed him a tie with top seed Noor Owadally, who had been shocked by George Falcus in the groups.
However, it did little to deter the performance of Lally, who convincingly dispatched of Owadally 3-1, before picking up an equally impressive straight sets victory over Josh Harland, who had looked promising throughout the competition.
As for Anthony, he recovered from defeat to Lally with victory over Adam Feargrieve (3-2) in the preliminary round, before seemingly gaining in confidence as he blitzed his way past Falcus, Tim Denby and Adam Curran in straight games.
However, Anthony couldn't repeat the trait in the final, as Lally restricted the use of his ferocious forehand and won in three comfortable games.
Author:
Martyn Green
via Tollgate Table Tennis Club
Article Published:
Last Updated: