MATCH REPORT WEEK 11
Division One
At the top of Division One in the Tamworth Table Tennis League Wilnecote Raiders notched up an 8-2 win away at Netherseal Willow. Andy Bache and Ryan Birbeck were in fine form remaining unbeaten on the night and combined to secure the narrowest of wins in the doubles: 14-12 in the fifth. John Birbeck contributed a single. In reply Matt Satchwell and Andy Walker both scored singles. Lichfield Kings & Queens emerged 9-1 victors in their local derby with Lichfield Jets. A Gary Dawson single being enough to prevent the whitewash. Di St Ledger and Leigh Bradford both hit trebles for Kings & Queens with Cyril Merriman taking two.
Division Two
In Division Two TYC Pongers made light work of Rugby Kings with a resounding 9-1 victory. Steve Smith and Richard Groves both played really well for their hat-tricks with Steven Brown bagging two. Johnathan Pilling claimed the point for Kings. Lichfield Musketeers edged their contest with Lichfield Knaves 6-4 thanks to a superb treble from Chris Latham, two from Zoran Djurkovic and a point from Rob Wootton. Neil Lehane bagged a brace in response for the Knaves and teamed up with Alan Thorne to win the doubles in three. Yuriy Slobodyuk added Knaves fourth point from singles play. Karl Oliver turned in another top-notch performance for a maximum to ensure his side Hopwas Jokers emerged with a share of the spoils in their contest away at Netherseal Ash. Hayden Wootton also had a good night in support winning two of his singles matches. Ash's points came courtesy of a Mark Randle pair, one-a-piece from James Farmer and Richard Baxter plus a Farmer/Randle doubles triumph.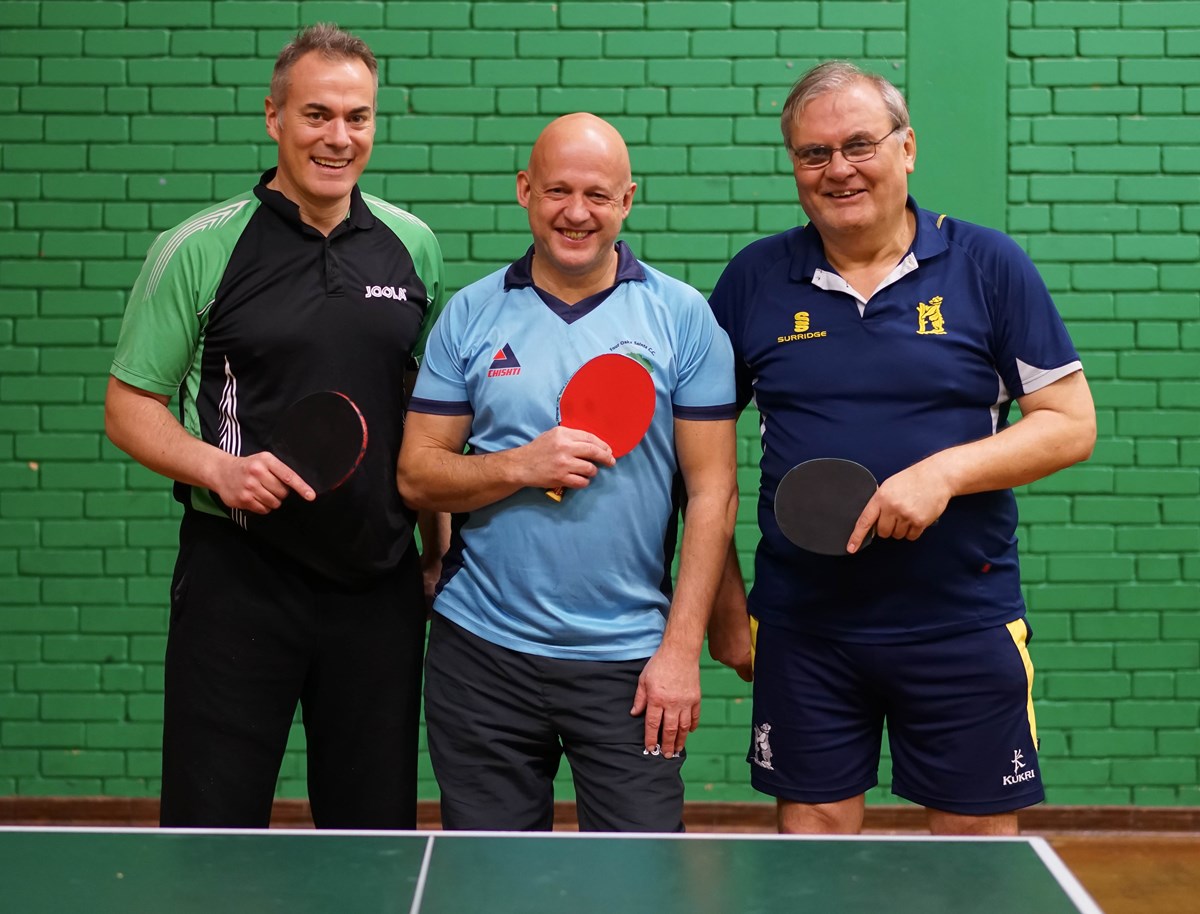 Division Three
In Division Three top side Spital Mondays saw off their nearest challengers Lichfield Rockets with an emphatic 8-2 win away from home. Sven Pettersson led the charge with three singles points and secured the doubles in five with Ian Sketchley. Sketchley added a brace as did John Brooks. Mark Burns put up a spirited performance bagging two points in reply for Rockets. Kevin Wright was star player for Rugby Oddballs taking three as his side defeated Netherseal Beech 8-2. Ron Simpson and Dave Storr provided valuable support with both players scoring twice. George Parry played well for Beech and took two points for his efforts. Mick Sherratt helped himself to a well-deserved maximum in his side Netherseal Birch's 8-2 home win over Burntwood A. Gray Hetherington and Ian Farmer both hit two in support. Alice Antoszkiewicz continued her fine run of play with two for Burntwood A.
Author:
Dawn Sagoo
via Tamworth Table Tennis League
Article Published:
Last Updated: