Match Report Week 11
Division One
Leaders TYC Retros continued their dominance of Division One in the Tamworth Table Tennis league with a 7-3 home triumph over Netherseal Oak. Oak did not go down without a fight though with Pete Jamieson, Brian Hagger and Danny Sullivan each scoring once and Hagger and Jamieson putting in a spirited performance in the doubles. Michael Bree and Andy Jackson were simply too good on the night for Retros winning all of their matches. Elsewhere The Crown turned on a dazzling performance seeing off the challenge from Lichfield Jets 8-2. Jody Bevington and Adrian Jones were star players for Crown with maximums and combed to take the doubles in three. Tony Stewart helped out with a single. Gary Dawson and Mark Ballant took a point-a-piece in reply. Singles from Morgan Sykes and Di St Ledger were not enough to stop Lichfield Kings and Queens going down 8-2 at home to Curdworth Wheelers Pingers. Pingers points came courtesy of a Gary Nash treble and braces from Dawn Sagoo and Martin Round. Nash and Round also bagged the doubles in three.
Division Two
Martin Tallis helped top of Division Two side Hopwas A to an impressive 7-3 win over the talented Lichfield Knaves team winning all of his matches and taking the doubles with Alastair Tallis in three. Alastair added a double from singles play and Alan Mcloughlin chipped in with one. Anna Tomezuk played really well for Knaves scoring twice and Neil Lehane once. Netherseal Cedar edged a close run contest with Walmley Wheelers Pongers 6-4. Ian Perry's fine form on the night for Cedar made the difference with an impressive three wins and secured the doubles with Gary Carr in four. Carr went on to add two singles wins. Ashley Stokes scored a brace in response for Pongers with Richard Groves and Nick Matthews both adding singles. Lichfield Musketeers slipped to a 6-4 reversal at home to Spital Daredevils despite pairs from Chris Latham and Roger Willetts. Doubles from Stafford Brooks and Paul Bowler helped secure the tie for Daredevils. Bowler also took the doubles with Alan Baker with Baker adding a further singles point. Two player Rugby Oddballs had their work cut out in the derby match with Rugby Kings going down 8-2 despite Kevin Wright and Dave Storr both taking a well-crafted point-a-piece. The ever impressive Dean Snowden remained undefeated on the night. Ian Gould and Nigel Thompson scored singles from open play.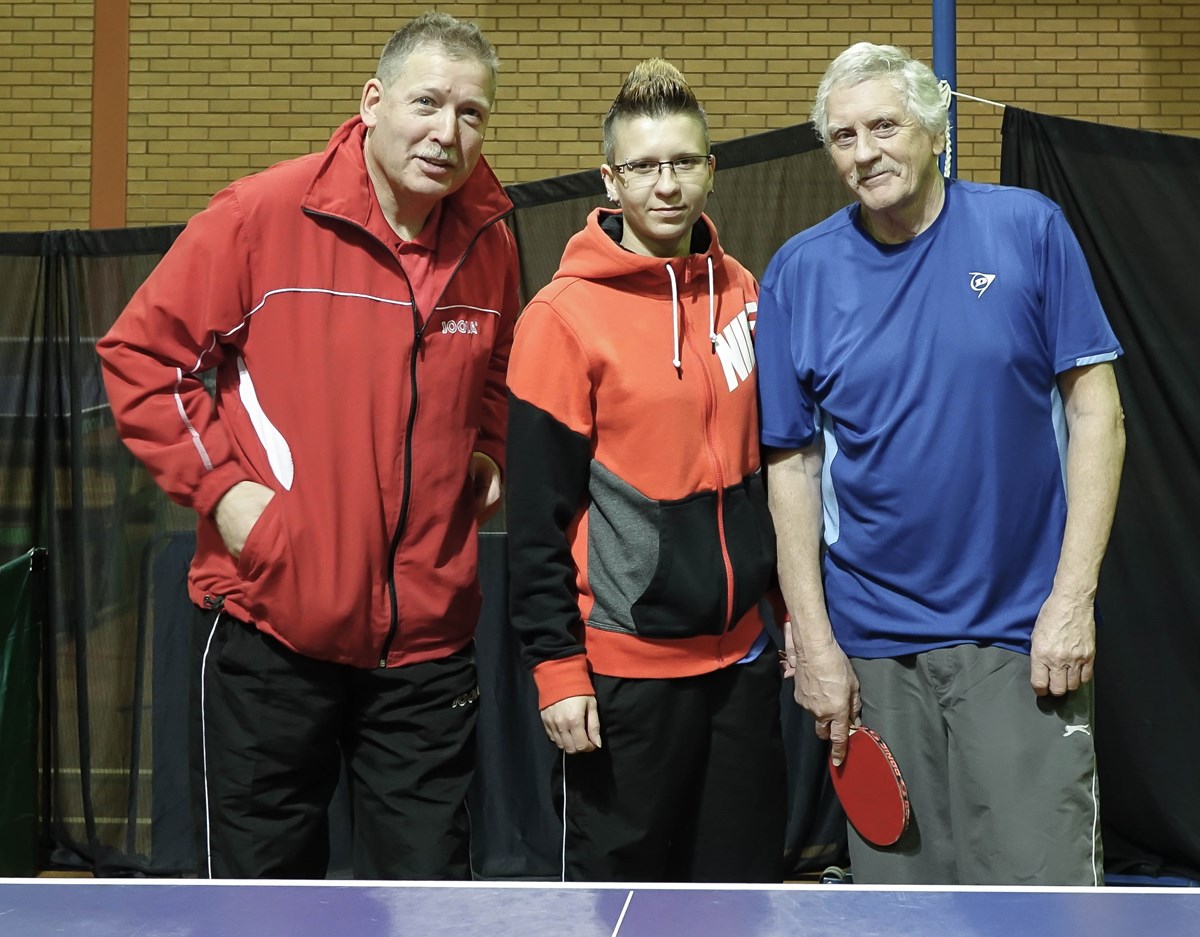 Division Three
Netherseal Ash extended their lead at the top of Division Three thanks to an 8-2 home win over Kingsbury Cruisers whilst their nearest challengers Spital Mondays slipped to a 6-4 loss to Netherseal Birch. Graham Clarke and James Farmer turned in top-notch performances for Ash with maximum points with George Parry adding two in support. Andy Brown helped prevent the whitewash with a singles win and a five set doubles victory with Adam Lowe. Birch did their stablemates Ash a favour with their win over Mondays thanks to maximums from Paul Ducksbury and Mick Sherratt. Paul Watkins, Ian Sketchley and John Brookes all got on the scorecard with singles for Mondays. Sketchley and Brookes claimed the doubles in four. It took a 13-11 win in the fifth in the doubles to secure the narrowest 6-4 win for Lichfield Rockets over Hopwas B. Chris Davis and Steven Thomas held their nerve to take the game. Thomas also bagged a treble and Davis a double. Alan Baxter was top-scorer for Hopwas B with two wins whilst Colin Cartwright and David Tucker added singles.
Author:
Dawn Sagoo
via Tamworth Table Tennis League
Article Published:
Last Updated: