MATCH REPORT WEEK 12
Division One
TYC Retros continued their winning ways at the top of Division One in the Tamworth Table Tennis League edging their contest with Netherseal Willow 6-4. Michael Bree was star player for Retros winning all his matches and combined with Andy Jackson to take the doubles in five. Jackson went on to bag two singles wins. Simon Hall played well for Willow scoring twice with Brian Beer and Gary Carr one-a-piece. A special mention to Haydon Wootton who despite not getting on the scoresheet this time for Retros did himself and his team proud. A talent to look out for. Lichfield Jets upset the form book inflicting a rare defeat on second placed Wilnecote Raiders. Jameel Mann did most of the damage on the Raiders with a dazzling hat-trick and secured the doubles with Mark Balant 12-10 in the fourth. Ballant added a brace from singles play and Gary Carr chipped in with a single. In reply Andy Bache, Ryan and John Birbeck each scored once. In a nail biting affair the contest between Curdworth Pingers and The Crown ended in a 5-5 stalemate. Alan Caffery was star player for the Crown hitting a maximum and was supported by Paul Hancox and Tony Stewart who both scored once. Mike Brown and Rob Sheldon hit braces for Pingers and combined to win the doubles 12-10 in the fourth. Andrew Rose's single for Netherseal Oak prevented the whitewash in their 9-1 reversal at the hands of Lichfield Kings & Queens. Cyril Merriman and Di St Ledger were in sparkling form for the Lichfield side both taking trebles with Dave Knight helping himself to a double.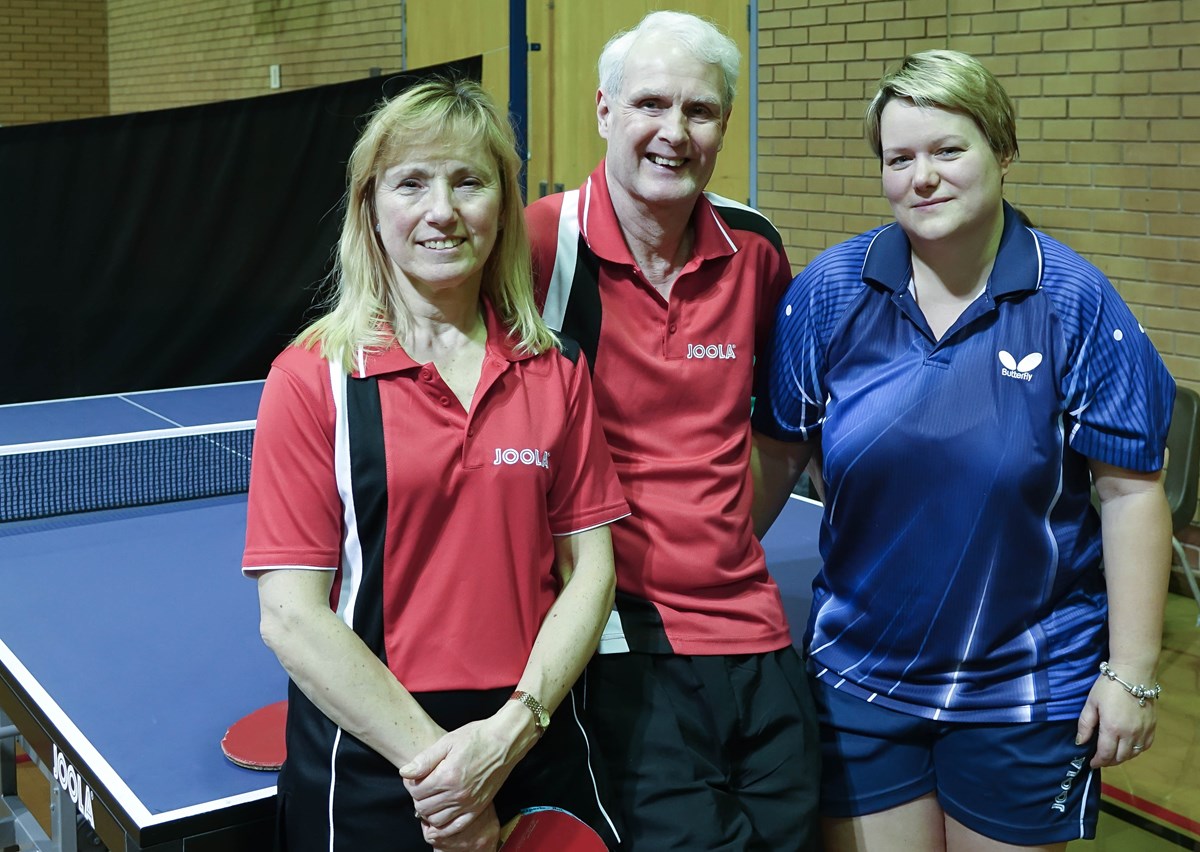 Division Two
5-5 was the result of the only match played this week in Division Two in the clash between Lichfield Knaves and Netherseal Cedar. Anna Tomezuk continued her run of fine form remaining undefeated on the night for Knaves. Neil Lehane and Yuri Slobodyuk each added a solo win to the Jet's tally. Gary Carr and Ian Perry scored twice in response for Cedar and won the doubles in three.
Division Three
In Division Three top side Netherseal Ash won through 8-2 away at Lichfield Barons. Barbara jones had two fine wins for Barons but could not stop the Ash trio of George Parry who took three and Graham Clarke and James Farmer who both scored two points. Hopwas B emerged victorious in a slender 6-4 home win to TYC Talentz. Ellis Kesterton and Hayden Wootton both hit two for Talentz as did David Tucker and Colin Cartwright for Hopwas. With Alan Baxter's scoring once it all came down to the doubles. Baxter and Cartwright held their nerve and won through in three. Mike Harker and Paul Ducksbury were maximum men for Netherseal Birch in their side's 7-3 away triumph over Kingsbury Cruisers. Harker and Ducksbury also took the doubles in three. Andy Brown, Isobel Morrell and Dom Duerdon all scored singles for Cruisers.
Author:
Dawn Sagoo
via Tamworth Table Tennis League
Article Published:
Last Updated: