MATCH REPORT WEEK 8
Division One
Lichfield Kings & Queens gave Tamworth Table Tennis League Division One leaders Wilnecote Raiders a scare losing out narrowly in the end to the top side 6-4. Morgan Sykes was star performer for the Lichfield side with Cyril Merriman and Dave Knight both taking a point each. Andy Bache and Ryan Birbeck both scored twice for the victors and combined to take the doubles in four. John Birbeck added a further singles win. Curdworth Wheelers Pingers enjoyed a slender 6-4 triumph over Netherseal Willow thanks to a top-drawer performance from Jody Bevington who secured a hat-trick of singles wins plus the doubles teaming up with Gary Nash. Nash went on to add a singles win as did Dawn Sagoo. In reply Matt Satchwell and Simon Hall claimed pairs for Willow. Netherseal Oak emerged victorious in their derby match with Netherseal Cedar taking the contest 7-3. Pete Jamieson proved unbeatable on the night for Oak and was well supported by Eileen Shaler who notched up two singles wins and Brian Hagger who took a single. Shaler and Hagger teamed up to take the doubles in five. Simon Gore scored twice for Cedar in response with Phil Jones adding a single.
Division Two
In Division Two it was a warm welcome back for Paul Bowler who helped his side Spital Daredevils to a 9-1 away win over Netherseal Ash winning all his matches. A Mike Harker single for Ash prevented the whitewash. Stafford Brooks also helped himself to a maximum in the contest and Alan Baker a well taken brace. TYC Wheelers Pongers played really well to cement an 8-2 home triumph over Lichfield Musketeers. Steve Smith inflicted the damage for Pongers winning all his matches with Richard Groves and Steve Brown scoring two points-a-piece. Singles from Chris Latham and Rob Wootton ensured Musketeers went away with points from the contest.
Division Three
Lichfield Rockets continued their winning ways at the top of Division Three with a comprehensive 9-1 away win over Bennetts Cruisers. Andrew Rushton and Claire Sykes both helped themselves to trebles with Paul Edwards scoring twice. Isobel Morrell clawed a point back for Cruisers. Sven Pettersson continued his unbeaten run helping Spital Mondays to a 7-3 win away at Rugby Oddballs. Ian Sketchley helped out with two and John Brookes added a single. Dave Storr played well for Oddballs scoring twice and Kevin Wright notched up a single. A treble from Alice Antoszkiewicz was not enough to prevent Burntwood A slipping to a 7-3 reversal away to Lichfield Barons. Ben Crossley, John Henson and Pete Collins were all on target for Barons with two singles wins-a-piece. A fine maximum from George Parry helped Netherseal Beech to a narrow 6-4 home win over TYC Talentz despite doubles from Rhys Williams and Bethany Wootton. Parry also combined with Patrick Poon to take the doubles in four. Poon added a further singles point as did John Pope.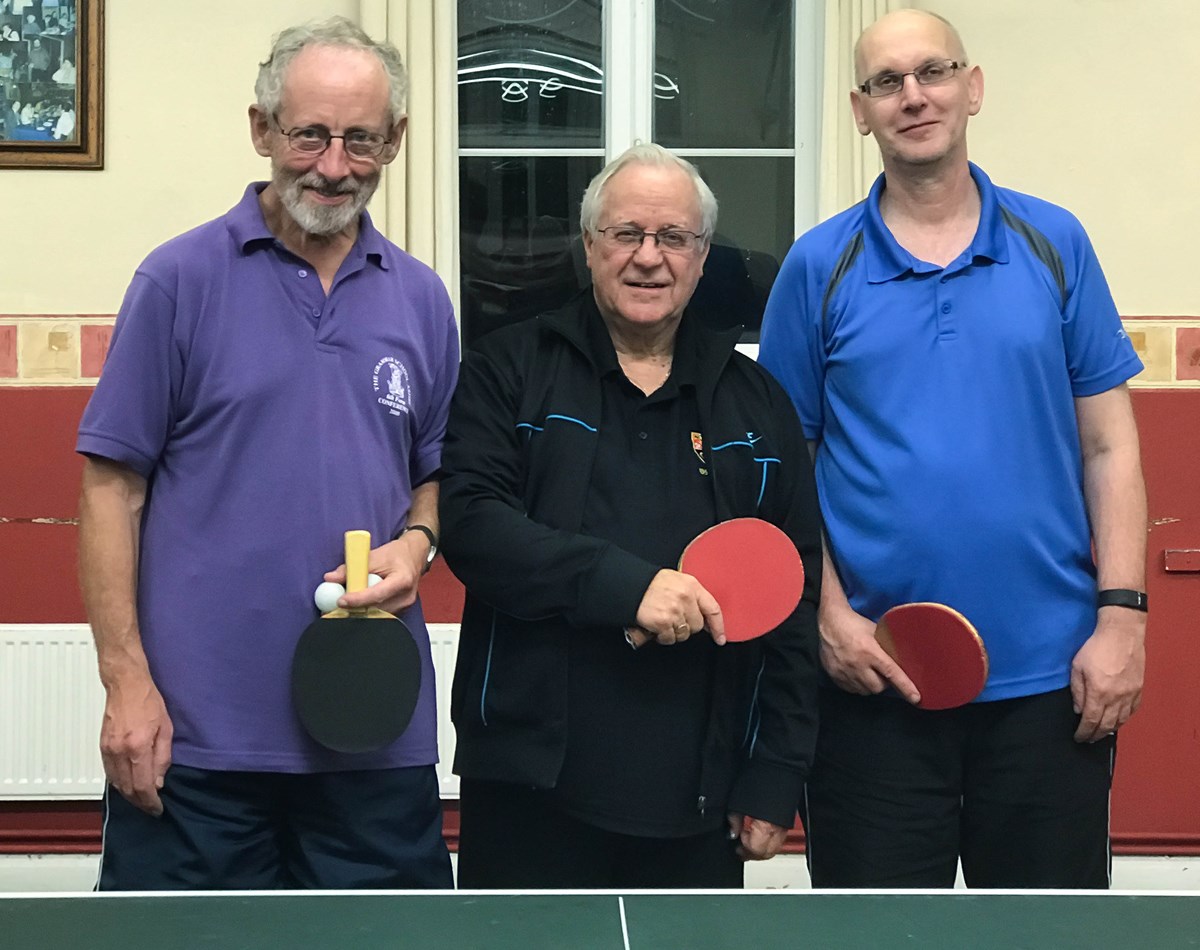 Author:
Dawn Sagoo
via Tamworth Table Tennis League
Article Published:
Last Updated: