MATCH REPORT WEEK 5
Division One
Wilnecote Raiders continue their climb up Division One of the Tamworth Table Tennis League thanks to a 7-3 away win over Lichfield Jets. Ryan and John Birbeck put on dazzling performances to win all their matches as well as combining to take the doubles in straight sets. Gary Dawson, Harry Emberson and Jack Gillespie all scored once in reply for Jets. In a closer match than the score-line suggests Netherseal Willow emerged 8-2 victors over Netherseal Oak. A hat-trick from Simon Hall and two-a-piece from Matt Satchwell and Adam Walker plus a Hall/Walker victory in the doubles sealed the win. Pete Jamieson put up a great defence for Oak bagging two points.
Division Two
In Division Two TYC Pongers drew level on points with Rugby Kings thanks to an 8-2 home triumph over Hopwas Jokers. Nick Matthews and Richard Grove were both on top of their game remaining unbeaten on the night. They also combined in the doubles edging a narrow win 11-8 in the fifth. Ashley Stokes secured Pongers remaining point. Hayden Wootton and Karl Oliver took singles for Jokers. Rugby Kings secured a 6-4 away win over Spital Daredevils thanks largely to another Johnathan Pilling maximum. Pilling went on to win the doubles with Dean Snowden in three straight sets. Snowden helped himself to a singles win as did Ian Gould. Stafford Brookes was star performer for Daredevils winning two of his matches with Stuart Spalding and Sven Pettersson adding singles. Lichfield Knaves continued with their promotion push with a convincing 8-2 away win over Netherseal Ash. Neil Lehane remained undefeated this season with yet another maximum. Anna Tomczuk also bagged three. Yuriy Slobodyuk scored once. The home team's points came courtesy of singles from Mike Harker and Charles Goodall.
Division Three
A single from Barbara Jones prevented the whitewash for her side Lichfield Barons in their clash with Division Three's run-away leaders Lichfield Rockets. Rocket's Mark Burns and Paul Edwards proved unstoppable on the night with maximums and Andrew Rushton scored twice. Trebles from Sven Pettersson and John Brooks helped second placed Spital Mondays to an 8-2 away win against Netherseal Beech. Pettersson and Brooks teamed up to take the doubles in three and Sue Bates chipped in with a single. Patrick Poon and George Perry responded with a point-a-piece for Beech. Burntwood A suffered an 8-2 reversal away at TYC Talentz despite two from Alice Antoszkiewicz. Antoszkiewicz also narrowly lost out 12-10 in the fifth to Rhys Williams. Williams went on to win all his matches for Talentz supported by Bethany Ellis and Ellis Kesterton who both scored pairs. It finished honours even in the tie between Rugby Oddballs and Netherseal Birch. Ron Simpson and Dave Storr bagged braces for Oddballs and combined to take the doubles in four. Paul Ducksbury was star player for Birch with a well-crafted maximum. Ian Farmer and Roger Whiting added singles to Birchs' tally.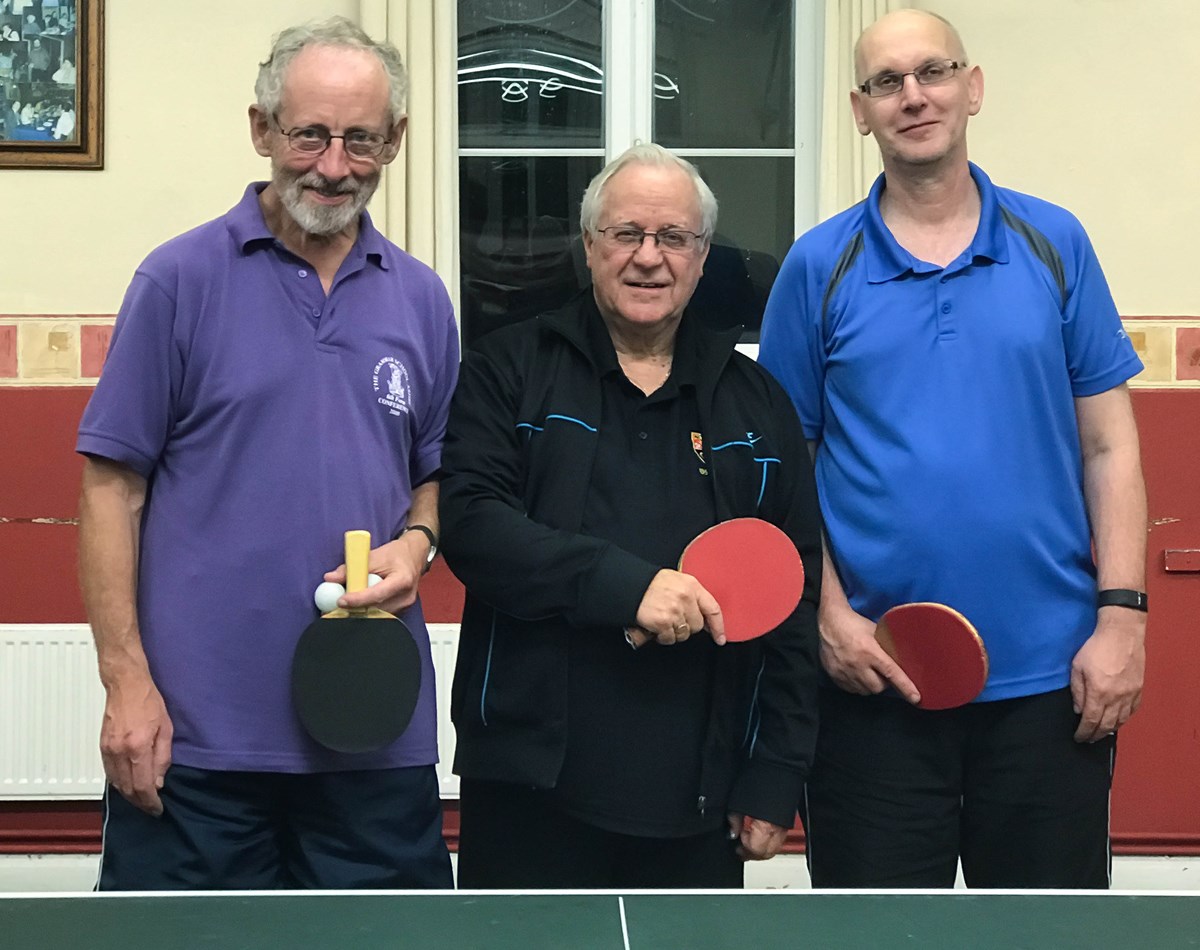 Author:
Dawn Sagoo
via Tamworth Table Tennis League
Article Published:
Last Updated: