MATCH REPORT WEEK 4
Division One
Dawn Sagoo and Jody Bevington had a good night for Curdworth Wheelers Pingers winning all their matches in their sides clash away to Netherseal Cedar in Division One of the Tamworth Table Tennis league. Tony Stewart enjoyed two wins in support. Ian Perry and Steve Mcloughlin both scored once in reply. Di St Ledger and Cyril Merriman were both on target for Lichfield Kings & Queens with maximums in their 7-3 derby triumph over Lichfield Jets and took the doubles in three. Jack Gillespie, Mark Balant and Gary Dawson each put a point on the board in response for Jets. A wonderful Matt Satchwell treble proved insufficient to prevent his side Netherseal Willow slipping to a 7-3 reversal at the hands of Wilnecote Raiders. Raider's points came courtesy of braces from Andy Bache, Ryan Birbeck and Steve Atkinson. A Bache/Birbeck combination bagged the doubles in three.
Division Two
Lichfield Musketeers remain at the top of Division Two despite losing out narrowly 6-4 away to Lichfield Knaves. Knaves Anna Tomczuk and Varya Meredith inflicted the damage on Musketeers thanks to three wins from both players. Zoran Djurkovic, Rob Wootton and Chris Latham each scored once for Musketeers with Wootton and Latham securing the doubles in four. Rugby Kings remain unbeaten this season grinding out a 6-4 home win over Curdworth Wheelers Pongers. Johnathan Pilling was in fine form for the Kings notching up a treble. Ian Gould played well in support with two wins and Dean Snowden helped out with one. Nick Matthews played well for Pongers claiming two wins plus the doubles in three with Richard Groves. Groves added a further single for the visitors. Netherseal Ash's match with Hopwas Jokers also went to the wire with Ash emerging 6-4 victors thanks to pairs from Mike Harker and Mark Randle, a point from Richard Baxter and a Harker/Randle doubles triumph. Karl Oliver was in great form for Jokers on the night remaining undefeated and Hayden Wootton bagged a point in support.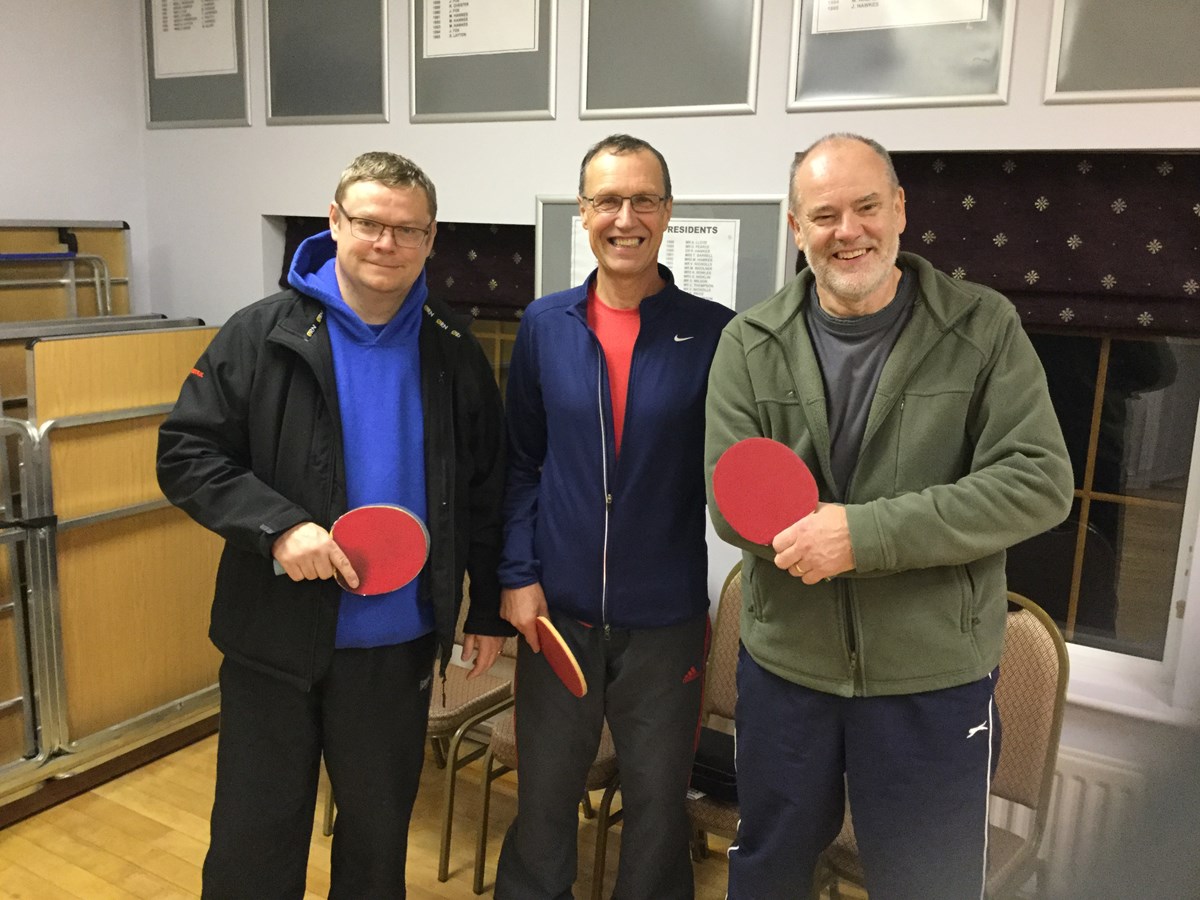 Division Three
Lichfield Rockets extended their lead in Division Three thanks to a comprehensive 10-0 win over Netherseal Beech. Mark Burns, Claire Sykes and Paul Edwards proved unstoppable on the night. Spital Mondays also enjoyed a fine win this week seeing off the challenge from TYC Talentz 9-1. Impressive maximums from Sven Pettersson and John Brooks and two from Ian Sketchley saw Mondays home. Ellis Kesterton clawed a point back for Talentz. Kevin Wright and Dave Storr led from the front winning all their matches for Rugby Oddballs in their contest with Bennetts Cruisers. The match finished 8-2 in Oddballs favour. Ron Simpson added a further two points. Andy Brown scored once for Cruisers and combined with Adam Low to win the doubles. Paul Ducksbury was in sparkling form for Netherseal Birch bagging three singles wins but it was not enough to prevent Lichfield Barons securing victory 7-3. Barbara Jones, John Henson and Pete Collins all scored twice for the Lichfield side with Henson and Collins adding the doubles between them in three.
Author:
Dawn Sagoo
via Tamworth Table Tennis League
Article Published:
Last Updated: