MATCH REPORT WEEK 2
Division One
Another fine performance from Curdworth Wheelers Pingers cemented their position at the top of Tamworth Table Tennis League Division One crushing Lichfield Jets 9-1. Jody Bevington and Gary Nash helped themselves to trebles and Dawn Sagoo bagged two in support. Harry Emberson for Jets ensured the Lichfield side did not go away empty handed with a singles win. Elsewhere Lichfield Kings & Queens had a fine 8-2 victory over Netherseal Oak thanks to Leigh Bradford's hat-trick and doubles from Di St Ledger and Cyril Merriman. Andy Rose scored twice in response for Oak. Despite a superb Steve Mcloughlin maximum his side Netherseal Cedar slipped to a 6-4 reversal in their derby match with Netherseal Willow. Phil Jones chipped in with a point for Cedar. Willow's points came courtesy of doubles from Nigel Adams and Simon Hall, an Adams/Hall four set victory in the doubles and a point from Andy Walker.
Division Two
In Division Two leaders Rugby Kings continued their winning ways with a narrow 6-4 triumph away at Lichfield Knaves despite Neil Lehane remaining undefeated for Knaves. Varya Meredith scored once in support for Knaves. For Kings Johnathan Pilling and Nigel Thompson both scored twice. Pilling went on to take the doubles with Dean Snowden in four. Snowden added a further single to King's tally. Lichfield Musketeers fielding two players in their clash with Netherseal Ash cost them dear, losing out narrowly 6-4 away to Netherseal Ash. In games played both Zoran Djurkovic and Geoff Williamson both scored pairs for Musketeers and James Farmer and Richard Baxter both won a match-a-piece for Musketeers. Farmer also took the doubles with Charles Goodall in four. It took an 11-9 win in the doubles in the fifth set to ensure Spital Daredevils won through 6-4 away at Hopwas Jokers. Stafford Brooks and Paul Bowler combining for Daredevils to take the decisive rubber. Bowler and Brooks both added braces from singles play. Stuart Spalding added one. Karl Oliver was star player on the night for Jokers winning all his matches. Hayden Wootton claimed a singles win.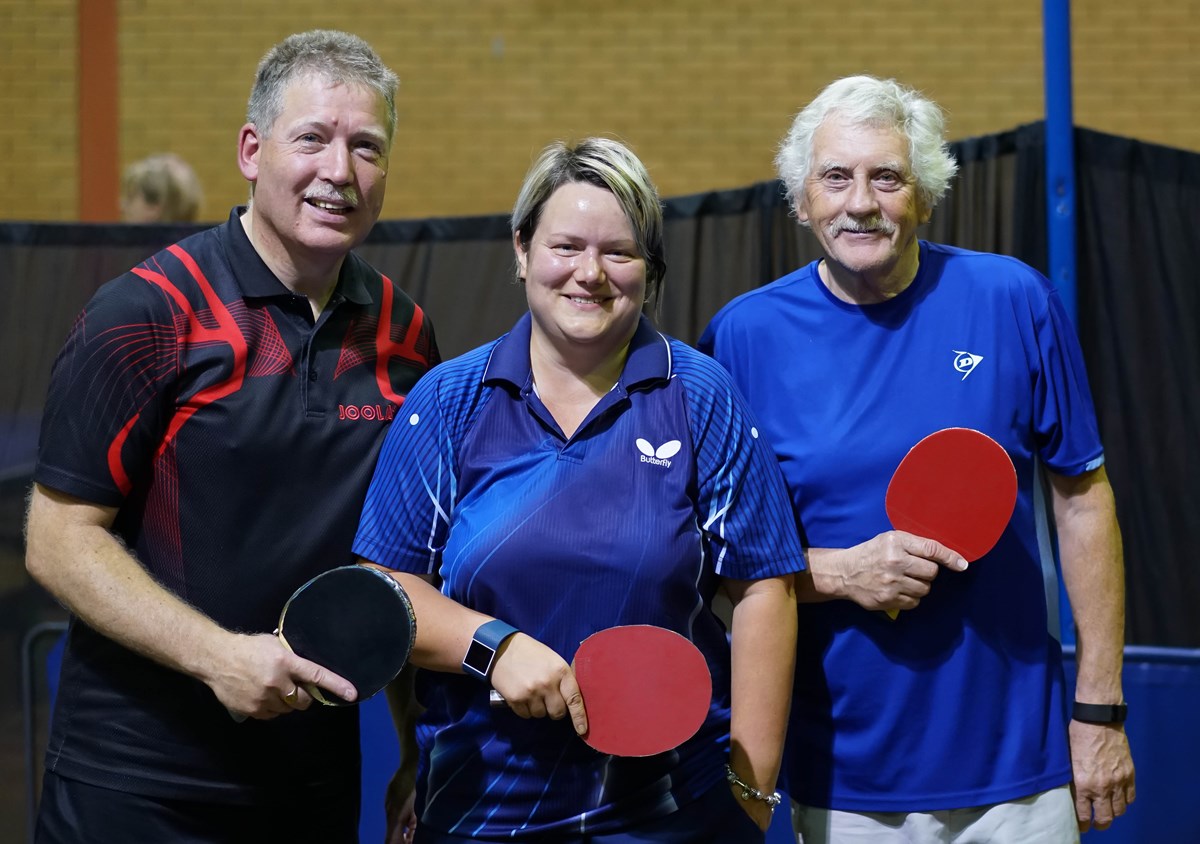 Division Three
In Division Two Lichfield Rockets secured a convincing 8-2 home triumph over Burntwood A thanks to a Paul Edwards maximum and pairs from Andrew Rushton and Mark Burns. Alice Antoszkiewicz played well for the Burntwood side with two points. Netherseal Birch emerged 6-4 victors in their clash with TYC Talentz despite two points from Ellis Kesterton, a Rhys Williams single and a Williams/Bethany Wootton doubles win for the Tamworth side. Paul Ducksbury was star player for Birch bagging a maximum with Roger Whiting adding two in support and Ian Farmer chipping in with a single.
Author:
Dawn Sagoo
via Tamworth Table Tennis League
Article Published:
Last Updated: