MATCH REPORT WEEK 10
Division One
With Division One Leaders TYC Retros not playing this week second placed Wilnecote Raiders closed the gap at the top of the table in the Tamworth Table Tennis league with a comfortable 8-2 win over Netherseal Oak. Ken Read was star player for Raiders with a well-crafted maximum and took the doubles in four with Ryan Birbeck. Birbeck added a further two singles wins as did John Birbeck. Andy Rose scored twice in reply for Oak. A brace for Di St. Ledger prevented Lichfield Kings & Queens slipping to a whitewash in their contest with the Crown. Jody Bevington remained undefeated for the Crown and was supported by Tony Stuart and Ada Jones who both clocked-up doubles. Jody and Bevington took the doubles in three. Lichfield Jets edged a close-run contest 6-4 away at Netherseal Willow thanks to a Jameel Mann hat-trick and a brace from Mark Balant. Mann also secured the doubles in three with Harry Emberson. Willow's points came courtesy of a Gary Carr pair and a point-a-piece from Brian Beer and Liz Merrick.
Division Two
In Division Two Hopwas A maintained pole position seeing off second place Netherseal Cedar with a slender 6-4 victory. Alastair and Martin Tallis both won two singles matches and combined to win the doubles in three. Karl Oliver chipped in with a point. Ian Perry and Gary Carr both scored twice for Cedar. A no-show from Lichfield Musketeers handed 10 points to Rugby Kings to place them third in the Division. A Stafford Brooks maximum helped to secure a 7-3 home win over Walmley Pongers. Brooks also went on to win the doubles with Alan Baker in three. Baker took another two from singles play with Stuart Spalding adding a point. In response Richard Grove scored twice with Pete Bromley adding one. A Dave Storr single salvaged a point for Rugby Oddballs to ensure they had something to show from their 9-1 reversal away to Lichfield Knaves. Yuri Slobodyuk and Neil Lehane both helped themselves to trebles and Alan Thorne a double for Knaves.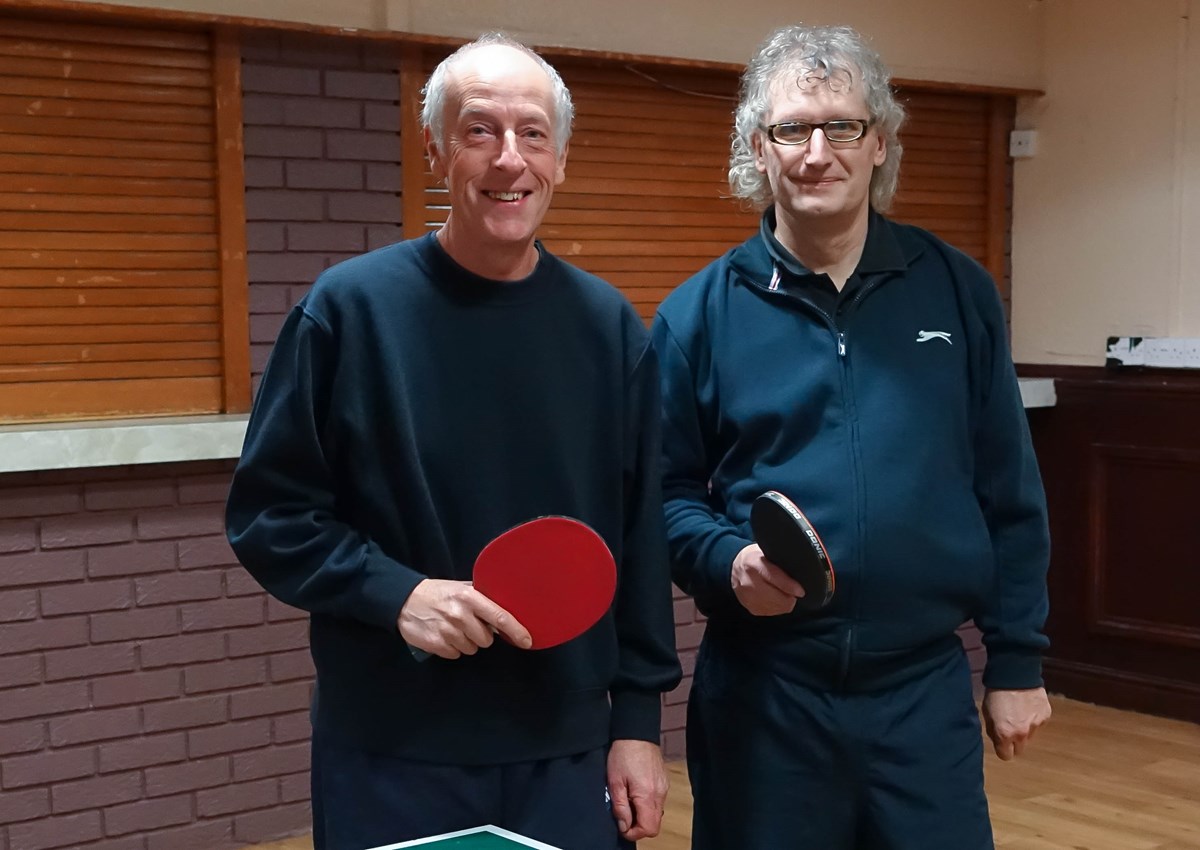 Division Three
In Division Three challengers Spital Mondays defeated leaders Netherseal Ash 7-3 thanks to a superb performance by John Brooks who won all his matches as well as the doubles in five with Ian Sketchley. Sketchley added a further two singles wins and Paul Watkins helped out with a point. Graham Clarke hit two for Ash and George Parry one. Hopwas B thumped Lichfield Barons 9-1 thanks to maximums from Colin Cartwright and Alex Farrell plus a Dave Tucker double. Barbara Jones got on the scoresheet for Barons with a singles win. Hayden Wooten and Ellis Kesterton both scored trebles in TYC Talenz 7-3 triumph over Kingsbury Cruisers. Rhys Williams added his side's seventh point. John Lowe scored once for the Cruisers as did Adam Lowe. Adam also took the doubles with Dominic Duerden.
Author:
Dawn Sagoo
via Tamworth Table Tennis League
Article Published:
Last Updated: