MATCH REPORT WEEK 9
Division One
TYC Retros continue to dominate at the top of Division One in the Tamworth Table Tennis League with a convincing 8-2 home win over Lichfield Kings & Queens. Andy Jackson and Michael Bree turned in star performances to see of the Lichfield side winning all of their matches. Aimee Evans chipped in with a single. Morgan Sykes and Di St Ledger scored a point-a-piece in reply. It was a far closer affair in the contest between Wilnecote Raiders and Curdworth Pingers which finished honours even 5-5. Mike Browne was in fine form for Pingers taking three and combining to take the doubles with Rob Sheldon 11-9 in the fifth. Dawn Sagoo scored Pingers fifth point. Andy Bache and Ken Read were on target for Raiders with two points each and a solo win for Ryan Birbeck. Netherseal Oak secured a fine 7-3 win away from home at Lichfield Jets courtesy of maximums from Andy Rose and Danny Sullivan. Rose later combined with Brian Hagger to take the doubles in four. Harry Emberson, Gary Dawson and Mark Ballant all got on the scoresheet for Jets each scoring once.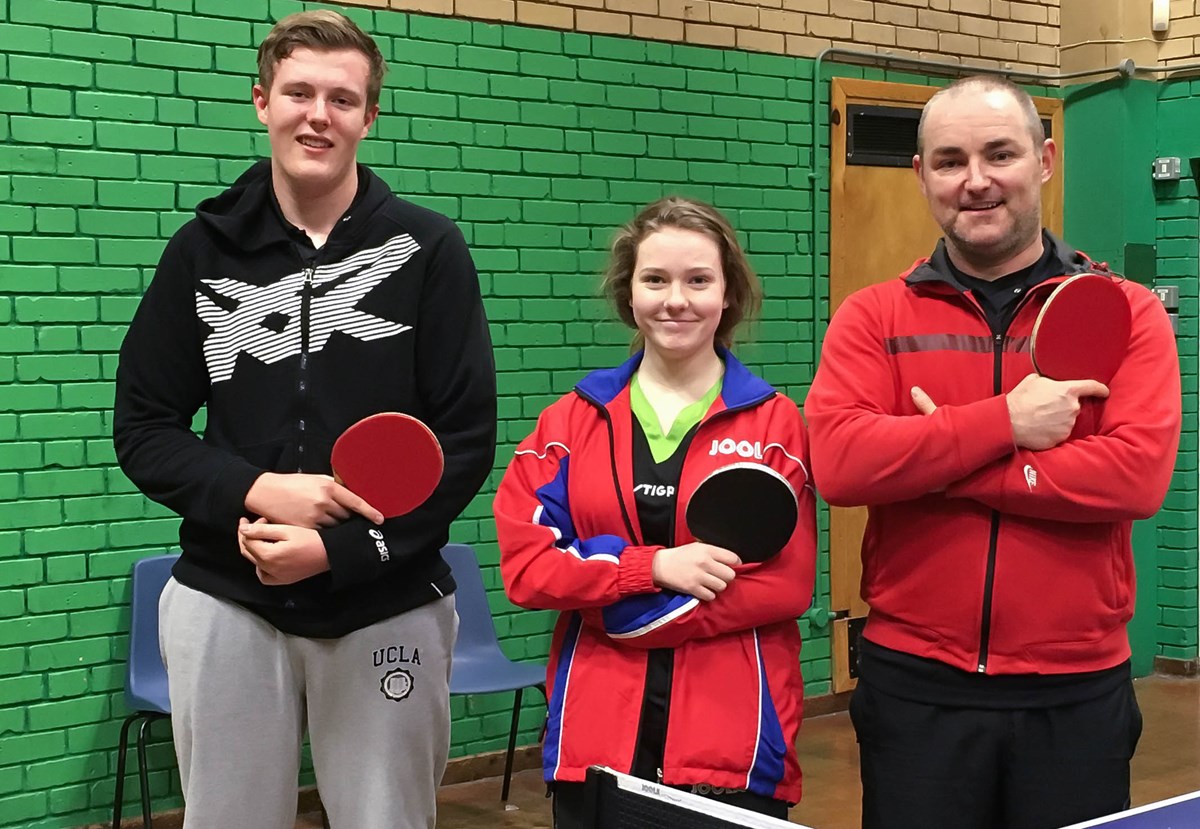 Division Two
In Division Two high-flying Netherseal Cedar emerged 7-3 victors away to Spital Daredevils thanks to hat-tricks from Ian Parry and Aubrey Henry. Parry and Henry also secured the doubles in three. Singles from Stafford Brookes, Alan Baker and Stuart Spalding ensured Daredevils work was not in vain. The Hopwas A trio of Martin and Alastair Tallis plus Alan Mcloughlin made short work of Rugby Oddballs with a 10-0 demolition job. In an epic marathon match which finished just short of midnight Rugby Kings beat Walmley Pongers 9-1. The match was far closer than the score-line suggests in this 46 set classic. John Pilling, Dean Snowden and Ian Gould were unbeaten in singles play on the night for Kings. A Nick Matthews/Richard Grove doubles triumph prevented the whitewash. Lichfield Knaves notched up a slender 6-4 win in their derby clash with Lichfield Musketeers. Anna Tomczuk produced a dazzling performance for Knaves with a wonderful treble and took the doubles 11-9 in the fifth with Chris Latham. Latham also scored a brace from singles play. Roger Willetts clocked up two wins for the Musketeers supported by Zoran Djurkovic and Rob Wootton with solo wins.
Division Three
Division Three leaders Spital Mondays were held to a 5-5 drawer by TYC Talentz despite a John Brookes maximum and two from Ian Sketchley. Talentz points came courtesy of a Hayden Wootton double, singles from Ellis Kesterton and Rhys Williams and a Kesterton/Williams doubles win. Second placed Kingsbury Cruisers went down 6-4 to Hopwas A despite the Hopwas side fielding two players. Dave Tucker inflicted the damage for Hopwas remaining unbeaten on the night and winning the doubles with Colin Cartwright. Cartwright added a pair. Andy Brown scored twice for Cruisers with Isobel Morrell and Adam Lowe both scoring once. A Mike Harker maximum was not enough to prevent Netherseal Birch losing out 6-4 in their derby match with Netherseal Ash. Ian Farmer added Ash's fourth point. Two points-a-piece for Graham Clarke and George Parry helped Ash edge the contest. James Farmer contributed a single to Ash's tally with Clarke and Parry taking the doubles. Lichfield Rockets narrowly won through 6-4 in their clash with Lichfield Barons. Rory Watkins produced the goods on the night for Rockets with three and a doubles win with Steve Thomas. Thomas added a further two points from singles play. Barbara Jones scored twice in response for Barons with Pete Collins and Angus Rogers helping out with singles.
Author:
Dawn Sagoo
via Tamworth Table Tennis League
Article Published:
Last Updated: