Southport Closed Draw and Event Schedule
This season's Closed Championships will be held at CROSBY High School on Sunday 25th February 2018, with the Finals being played at Argyle Tennis Club on Wednesday 28th February 2018.
The Draw and Event schedule can be downloaded from here.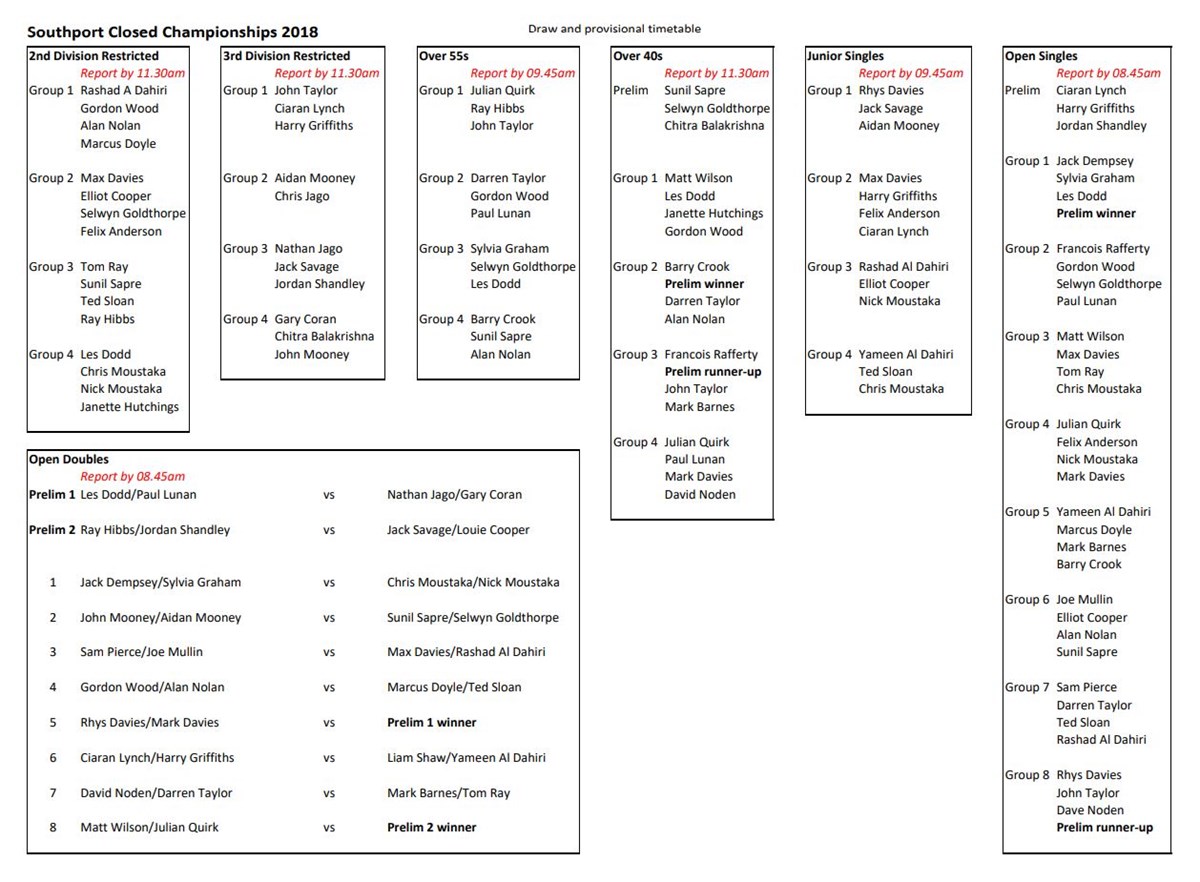 Please note the times for each event when you should report to the registration desk.
Author:
Alan Nolan
via Southport Table Tennis League
Article Published:
Last Updated: