Photos from the Past
Here are a couple of great photos from the past, passed on to me by Ray Hibbs. Seeing its Gunson week then St Teresa's here is a significant one. If its of the mid 70's team , then it could indeed be an historic one going by the archive records.
Is the other photo a Town Championships , I know a few but who else is on there? Get in touch....
Well it may not be Town championships, Anon Cup Final, perhaps... Alan Timewell, Phil Thompson, Peter Langfeld, Ricky Brown, Val Franco, Fred Pheysey, Nick Miller, great line up though, three to name still..
Brian Cunningham Fixture Sec. Richie Cragg and Richard Hardacre....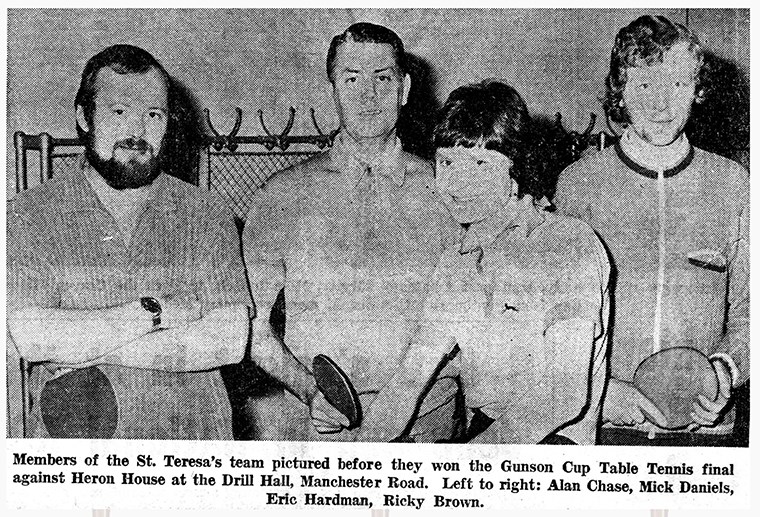 Author:
Jim Booth
via Southport Table Tennis League
Article Published:
Last Updated: