PREMIER DIV TITLE DECIDER REPORT
RAWRETH A - THORPE BAY A MATCH REPORT

Well I said last week it was going to be a great end to the season and the players of Rawreth A and Thorpe Bay A didn't let me down. As you will recall Rawreth A had to win 6-3 or better to win the title with any other result meaning Thorpe Bay A would take the spoils and after some great matches Rawreth found themselves 5-3 up with one match to play…..

First game of the night set the tone as Joe Kennedy edged out Steve Tilson 11-8 in the 5th end. Rawreth's number one player Tony Halling then stepped in to make the score 1-1 with a three set victory over Paul Sayer. Thorpe Bay edged back in front as Alex Abbott saw his way past the hard hitting Minda Sinkus. So with the score at 2-1 to Thorpe Bay things were looking good for them but Rawreth A hit back with three wins on the bounce with Halling, Tilson and Sinkus all defeating Kennedy, Abbott and Sayer respectively to make the score 4-2 to Rawreth. Two great wins then added one more to the score for either team with first Alex Abbott producing a great win over Halling 11-8 in the 5th followed by a 4 set win for Sinkus over Kennedy.

So with the score set at 5-3 it all came down to the final game of the whole season as Tilson, with already one win on the night under his belt came up against Sayer who had been on the end of two defeats. Tilson took the first set 11-9 but Paul replied 11-6. It seems the third end was pivotal and could have gone either way but Sayer took it 12-10 and went on to take the 4th 11-6 and with it the title for his Thorpe Bay A teammates. It is hard to pick out one player in such a team effort but it does seem fitting that it was Paul Sayer who took the final win as he played the most games through the season and took the most Man of Match awards too.

So it is massive congratulations to Thorpe Bay A for coming out of this season as Champions – their players over the season have been so consistent and those who should take our plaudits are: Captain John Poysden, Paul Whatton and Paul Sayer, Joe Kennedy, Mark Stones, James Denyer and Alex Abbott.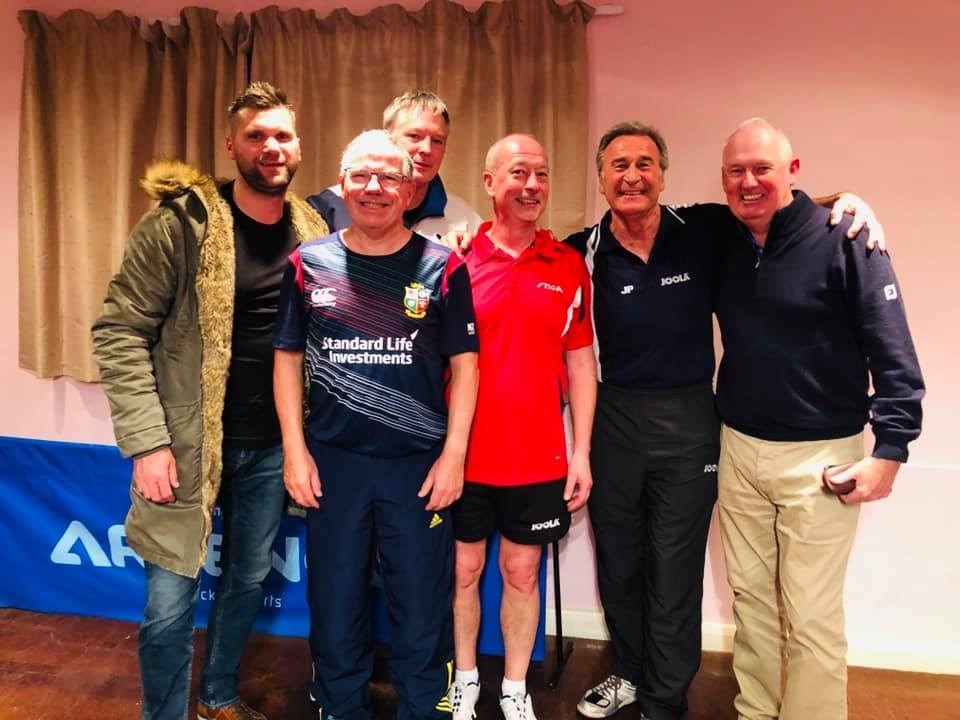 Thorpe Bay Team - Champions of Premier Div 2018/19 Season
But we must also give huge credit to Rawreth A for giving us such an exciting season and actually going through the whole season unbeaten. Now it's on to the summer league and its good luck to all those who are playing in it and for those that aren't, see you back here in September.
Duncan Taylor, PREM DIV DRS
Author:
Ylber Makolli
via Southend Table Tennis League
Article Published:
Last Updated: