Warehouse Club Championships
Warehouse Players Championships-report from Graham Back
On Tuesday, 19th December we held the third Warehouse players championships, and this year we had a few additional entrants (past players, from other teams, and social players.
There were two trophies to play for. For the Championship itself, there was the Lawrie Neville Memorial Trophy, and for the Plate completion, the Ray Balchin Trophy.
For the Championship itself the seeding worked well, with Kim Shead (the defending champion), Tony Millward, Tony Wright, and Martin West (champion in the first year of the competition), all reaching the semi finals. The two Tony's were squeezed out in the semi's, and the final was a very close affair, with Kim winning in the end of a tight 5 set match. When I say that the first set went to Kim 18-16, you will get the idea!
Jonathan Allen was the defending champion for the Ray Balchin Plate Trophy, and despite only recently recovered from illness, was determined to hang on to it!. It may have helped him that he was drawn against Kim in the first round of the Championship! However, he found himself in the hardest half of the draw. The semi finalists were Mike Webb, Jim Nariel (a welcome guest from Hockley),Dave Walton and Jonathan himself. Jim and Jonathan reached the final, with Jonathan winning after a close encounter.
Overall, a successful evening, with 26 players involved in the two competitions.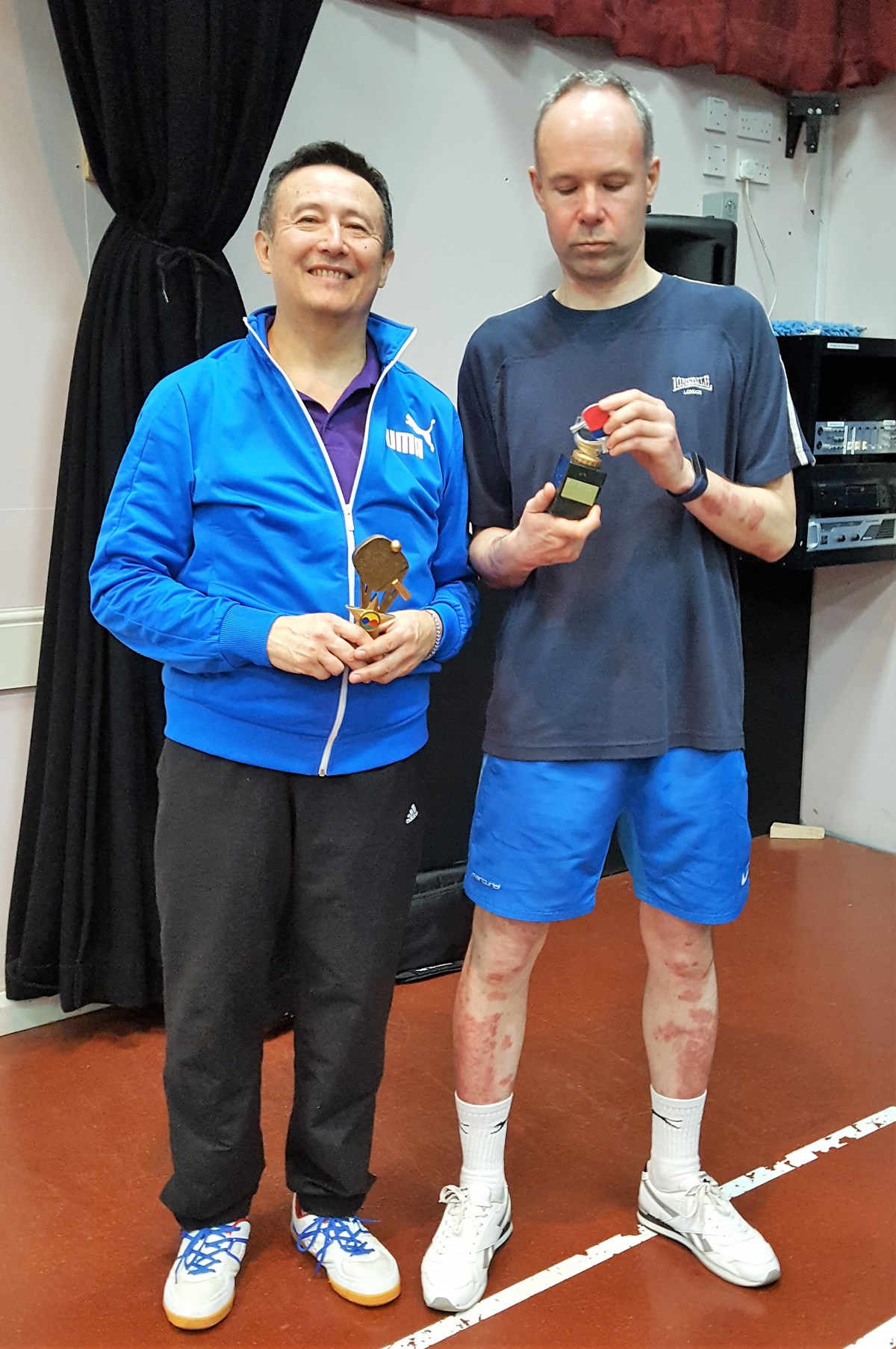 Author:
Ylber Makolli
via Southend Table Tennis League
Article Published:
Last Updated: