Southend Cadets and Juniors win in County Interleague
Southend Cadets & Juniors victorious in County Interleague

Southend Cadets retain County Interleague Title
The Southend Cadets team consisting of Hullbridge TTC players Reece Harris-Griffiths, James Goddard and Dan Zeffie went to BATTS on Saturday 2nd April to defend the Essex Inter-League title they won last year. Unfortunately the team only faced a Harlow side with no other Leagues in the County managing to get a representative team together.
However, the boys still had to play 10 rubbers - 9 singles and a doubles - and emerged victorious for a second year in a row with a comprehensive 8-2 win. The only blots on the copy book were losses for Reece and Dan against a really useful Harlow player, but James made up for these defeats with a 3-0 win against the same player.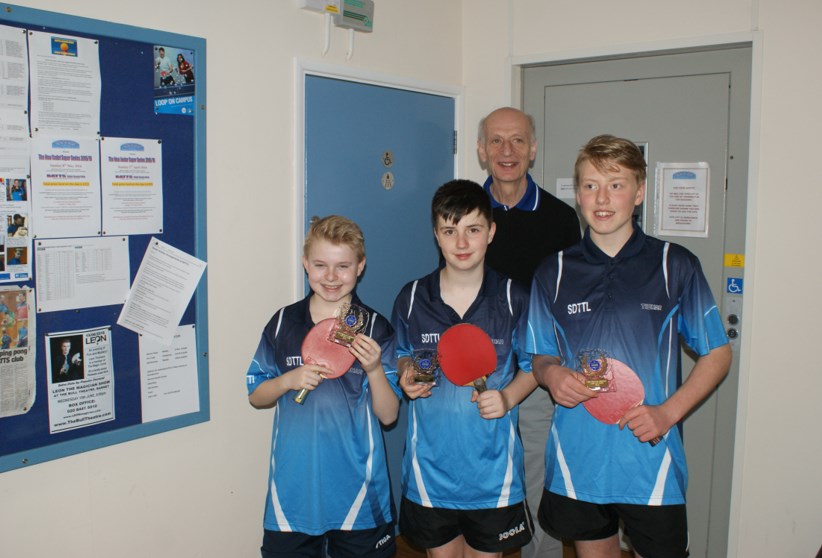 Congratulations to the Southend Cadets for retaining the County Inter-League title, and the boys have time on their side with another two more years in the U15 age group.
Finally a big thank you to the parents and coach Howard Grant for their encouragement and support.
Dave Zeffie
Southend Juniors won their County Interleague title on the same day.....
A very tiring but successful day for Southend juniors in the Essex Interleague at Batts today. The players represented Southend juniors were Justin Jeffery; Zoe Davis; Matthew Stringer; Matthew Nariel and Harry Small (picked but unable to attend due to family illness) won the championship by winning all 3 matches. The format was 4 in a team and each player play 2 singles and 1 double.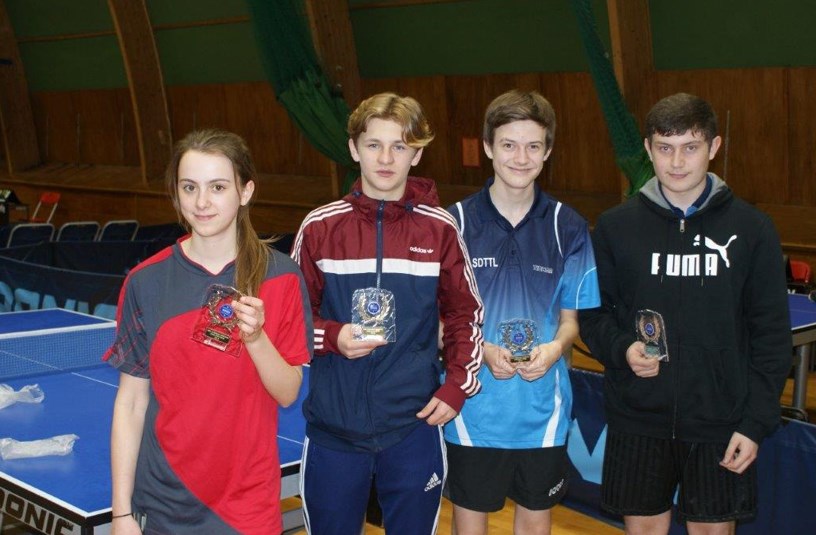 The first match was against Harlow and they were duly dispatched 10-0. The second match was against a much better team from Colchester but again this Southend juniors team, a tight unit, won 10-0.
The final match against Clacton to decide the championship. Their team consisted the Essex no 1, Sam Hume, and highly rated Grecie Edwards. Sam won both his singles and partnered Gracie won the doubles. However, we won the other 7 games and with it the championship trophy.
A fantastic result for the Southend juniors!
Tim Pang
Author:
Ylber Makolli
via Southend Table Tennis League
Article Published:
Last Updated: