Winchester Table Tennis League Junior Finals
The initial rounds for the various junior events took place at the Westgate school on Thursday 9th & Friday 10th March. Competitors battled through a group stage to qualify for the knockout stages with a view to securing a place in the finals. There was fierce competition at all levels with many matches running to 5 games.
The primary school competition final was played on the Thursday between Jack Birch & Ben Foster with Ben Foster taking the title.
The U13, U15 & U17 finals will take place at Itchen Abbas Village Hall on Saturday 29th April. The finalists are as follows:
U13: Harry Birch & Blake Sanderson
U15: Dominic Goddard & Ed Robertson
U17: Hugo Gregan & Jared Schaller
It should be a great evening.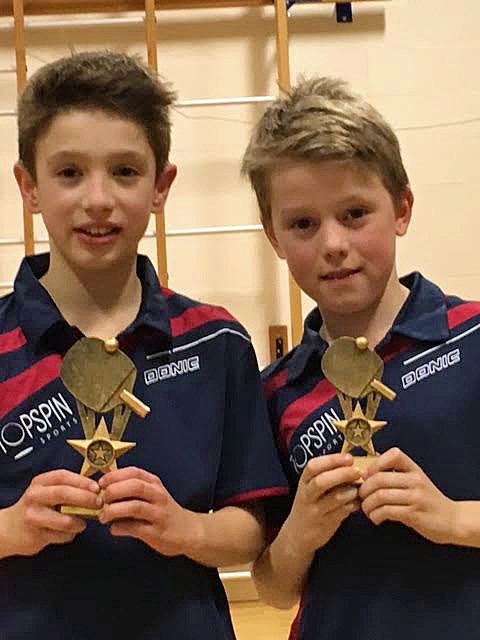 Ben Foster & Jack Birch
Author:
Charlotte Smith
via South Wonston
Article Published:
Last Updated: