English Schools TTA Secondary Schools U13 Team Competition
Westgate Under 13 boys table tennis team have experienced an impressive run in the English Schools team championships this year. Initially they became champions of the Winchester and Eastleigh area and followed this up to became Hampshire schools champions. They represented Hampshire in the Zone Finals in London where again they defeated all opposition. They won their way to the Regional finals held in Bournemouth just a step away from being one of the top four teams in their age group in England.
In their first match they met Chalfont Community College from Buckinghamshire and succeeded in defeating them 6 - 2. In their second fixture they defeated the Wellington College team from Somerset 5 - 3. This encounter was closer than it appeared with Will Agombar beating one opponent 5-11, 11-4, 11-13, 12-10, 12-10 and Harry Benson being edged out 14-12, 12-14, 6-11, 10-12 in his final match.
So in the end there were two undefeated teams with the final fixture deciding who would win their way to the National Finals. University College School from Camden, North London were the opponents. To reach the Regional Finals they had defeated two of the best Under 13 teams in London and therefore were going to be a force to be reckoned with.
The London team were just too talented and experienced for the Winchester boys and won the fixture 8-0 in quite a vocal series of matches. But the boys fought to the bitter end and deserve enormous credit for their efforts in reaching a level teams in Winchester had never reached before.
Well done, Harry Birch, Henry Crompton, Harry Benson and Will Agombar. The good news is that Harry Birch and Henry are young enough to compete in the Under 13's next year.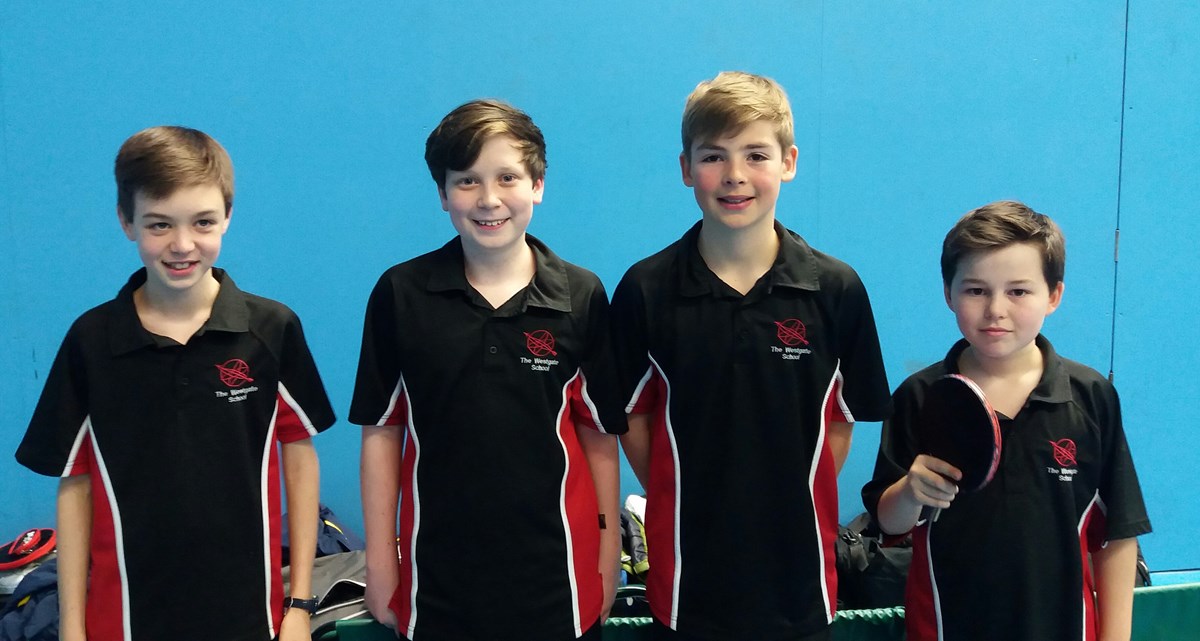 Will, Harry Benson, Henry & Harry Birch
Author:
Charlotte Smith
via South Wonston
Article Published:
Last Updated: