National Junior League
Winchester again had 2 teams playing:
Winchester A in division 1
Winchester B in division 2
Winchester A
Representing players Olly Kierans, Harry Gavins, and Josh Woodhouse.
First 2 matches vs Kidlington A and Southampton A - arguably the strongest teams at the competition were tough, with all 3 players only winning one game each over the 12 matches.
Third up was vs Basingstoke and was not so one way traffic Olly winning both his matches.
Against Weymouth it was the same overall score of 2-4.
The last game was against Kidlington B which was also a 0-6 but was closer than the score suggests. Olly losing 1-3 and closer matches all round but no positive result.
Well done boys, better luck in the next match-probably in div 2.
Full results can be seen on the TT website.
Winchester B
Winchester B's team consisted of Will Agombar, Ethan Cheung & Blake Sanderson.
The first match was against Kidlington D and we won 5:1 with Ethan & Will winning both their games.
The second match was against Weymouth B. Again we won 5-1 with Blake & Ethan winning both their games.
The third match was against Kidlington C, eventual overall winners. We lost 1-5 with only Will winning a game. However the match was much closer than the final score suggests with 4 of the games going to 5 sets and some very close scores within those sets. Their coach was very complementary about the way our boys played.
The fourth match was against Generation 2, who had been relegated from Division 1 last time around. We won 4-2 with Will winning both his games and Blake & Ethan winning one apiece.
The fifth match was against Southampton B and effectively a second place playoff as we had won just one less game than them going into the final round, The Southampton team was the same as in the previous round but produced a much stronger performance and we lost 1-5 with only Blake winning a game. Again the match was closer than the final score suggests with some very close scores in the sets.
All in all a very good result as we finished third out of six. Even where games were lost these were often over 4 or 5 sets with players fighting back when even 2-0 down. Once again the boys should be commended for their performance, determination & enthusiasm.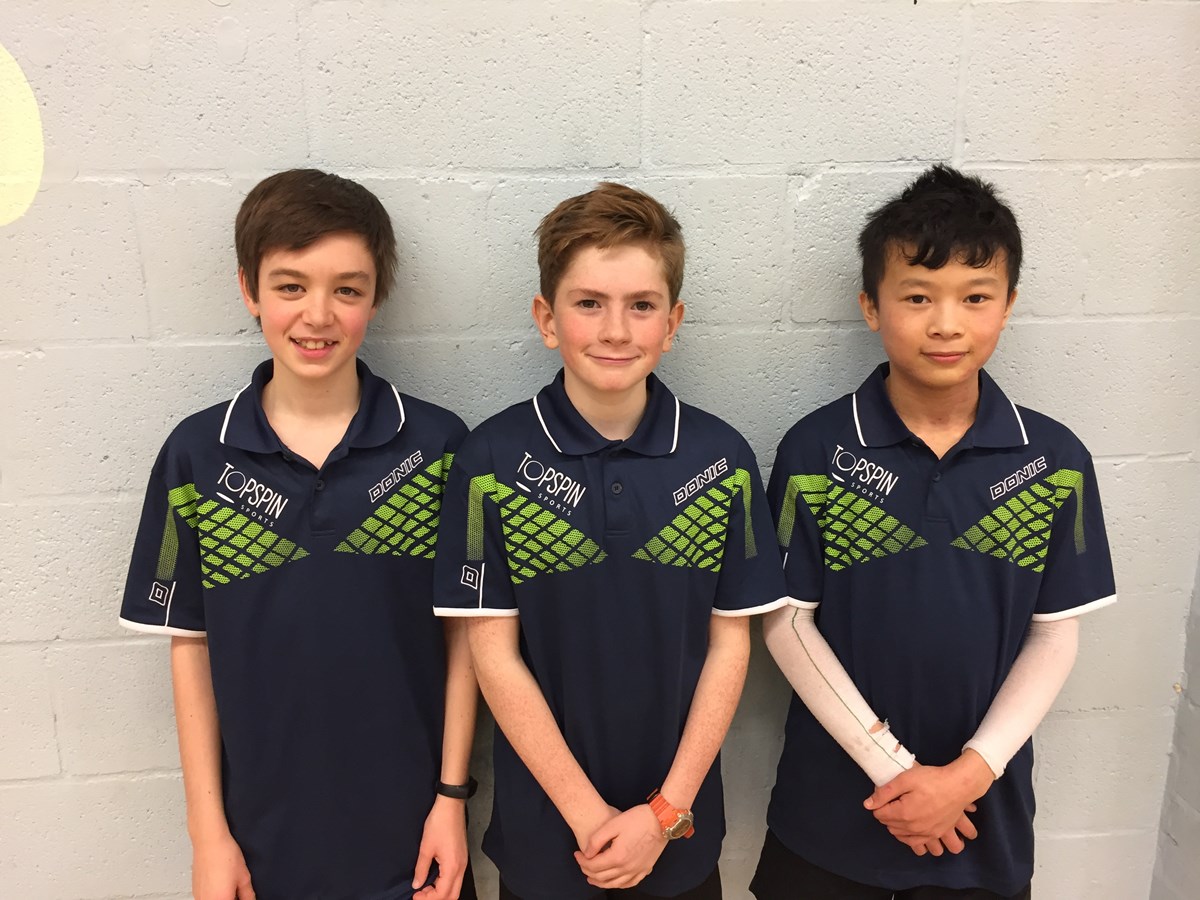 Author:
Charlotte Smith
via South Wonston
Article Published:
Last Updated: