English Schools TTA Primary and Secondary Schools Team Competition
South Wonston Table Tennis Club provided the great majority of the players for three school's teams which became county champions recently - and this weekend they all participated in the Zone finals at Morpeth School in East London. The county champions from Hampshire, Berkshire, East Sussex, Essex, Hertfordshire, Surrey and Kent were invited to compete at Boys Under 11, Under 13 and Under 16 levels.
In the Under 11's, the St Bede team comprising Danny Klinger, Jack Birch, Harvey Cross and Stanley Damant played very well and achieved 3rd place in a league of 4 teams. In one match they lost three singles in closely contested 5 set games. Had they won some of these they may well have qualified for the semi-finals. Three of the boys are young enough to compete next year in the same age group
In the Under 13 boys, the Westgate School team won their initial group of three, reached the semi-final which they again won and finally, by the closest of margins, won the final itself. It was an excellent performance from all the boys, Harry Birch, Henry Crompton, Harry Benson and Will Agomba. Harry Benson must be especially commended for winning all his games, while the three other boys won 5 games from 8 over the course of the day.
As they became Zone champions they now go to Bournemouth on Saturday March 4 to compete against other Zone winners. The next stage would be the National Finals themselves.
In the Under 16 boys, the Westgate School team faced tough opposition in their group. In their first match they fought valiantly but were overcome 7-1 by the Kent champions, Tunbridge Wells Grammar School for Boys. Their coach said the score did not reflect how close some of the matches were. In their second match against the Essex champions, Bishops Stortford School, the Westgate boys were fortunate that one of their players had stormed off in an earlier match and excluded himself from playing further. In a tough encounter the Hampshire team won 6-2 and booked themselves into the semi final.
In the semi-final they faced Thatcham School from West Sussex which was perhaps the strongest team on the day. The opposition won comfortably, 5-0. Will Crompton was the closest to achieving victory losing to his opponent 11-9 in the 5th set.
This left the Westgate team of Ethan Cheung, Ed Robertson, Fin Peters and Will Crompton in equal 3rd place. This was a very young team who will still be competing in the Under 16's for a further 2 years and could look forward to doing even better next year and the year after.
St Bede U11 Boys: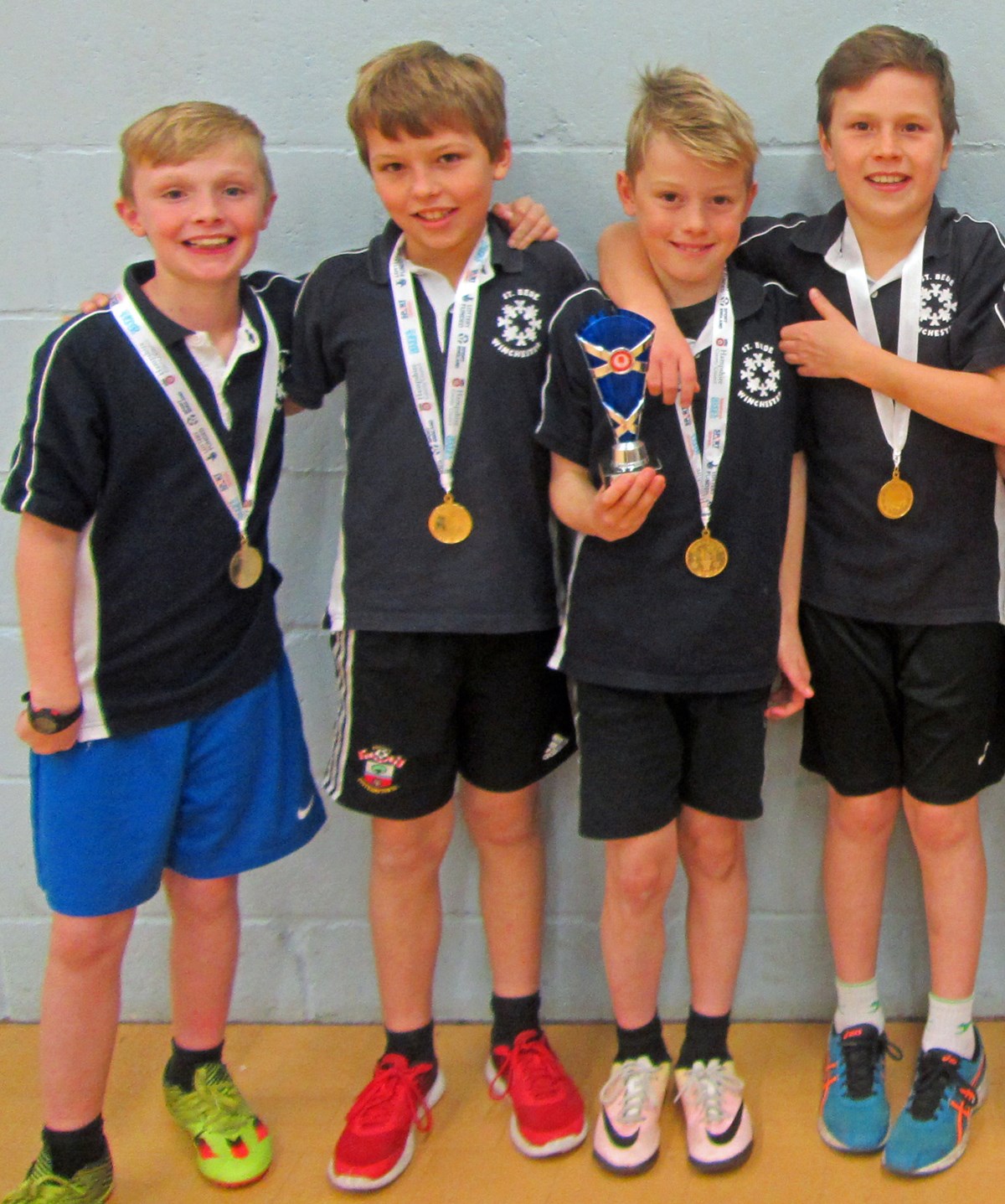 Westgate Under 13 Boys: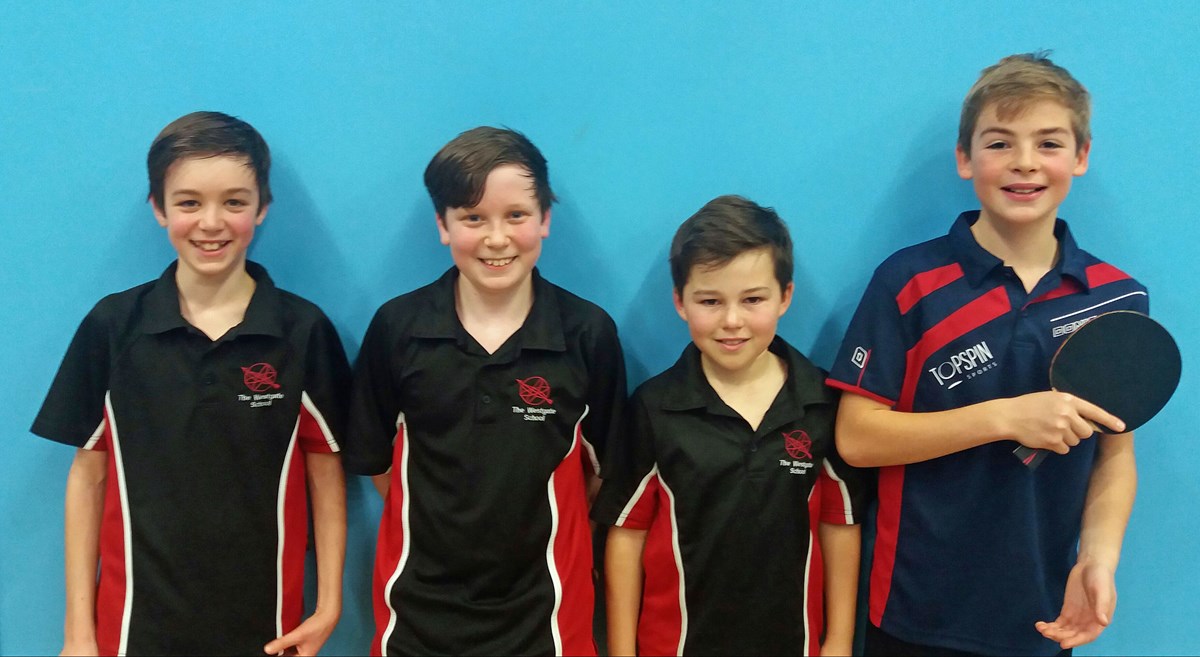 Westgate U16 Boys: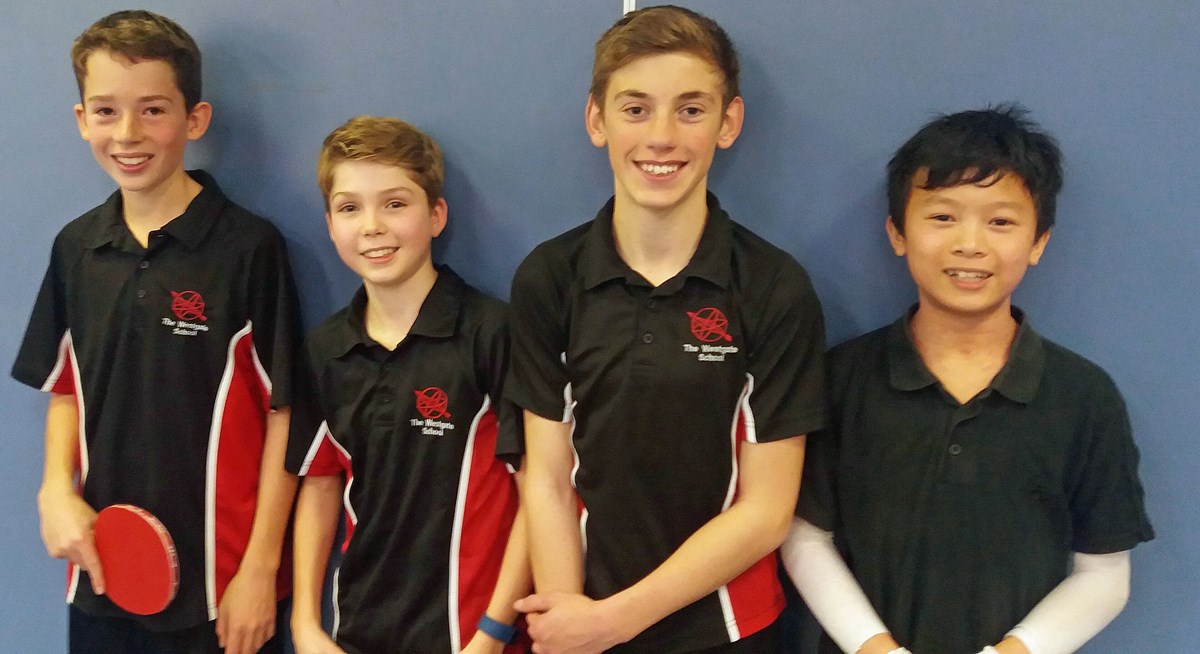 Author:
Charlotte Smith
via South Wonston
Article Published:
Last Updated: