Latest Young Players Tournament at Waterside
There were 16 players at the latest Young Players' Tournament at Waterside on Saturday 14th May.
South Wonston TTC was represented by Georgia Barker, Ed Robertson and Blake Sanderson. All enjoyed playing in a variety of groups over the course of the tournament.
Georgia put in a good performance to come seventh.
Blake and Ed were unbeaten going into the final round and this put them in a group with Joe Watkins & Ben Hounsell, both of Waterside.
Ed beat Joe in 3 games but Ben proved just too strong for Blake who finished third.
The final between Ed and Ben was a close match. Ben won the first 2 games and Ed had to save 2 match points in the third.
Ed continued the fight back to finally win 6-11, 8-11, 12-10, 11-2, 11-8.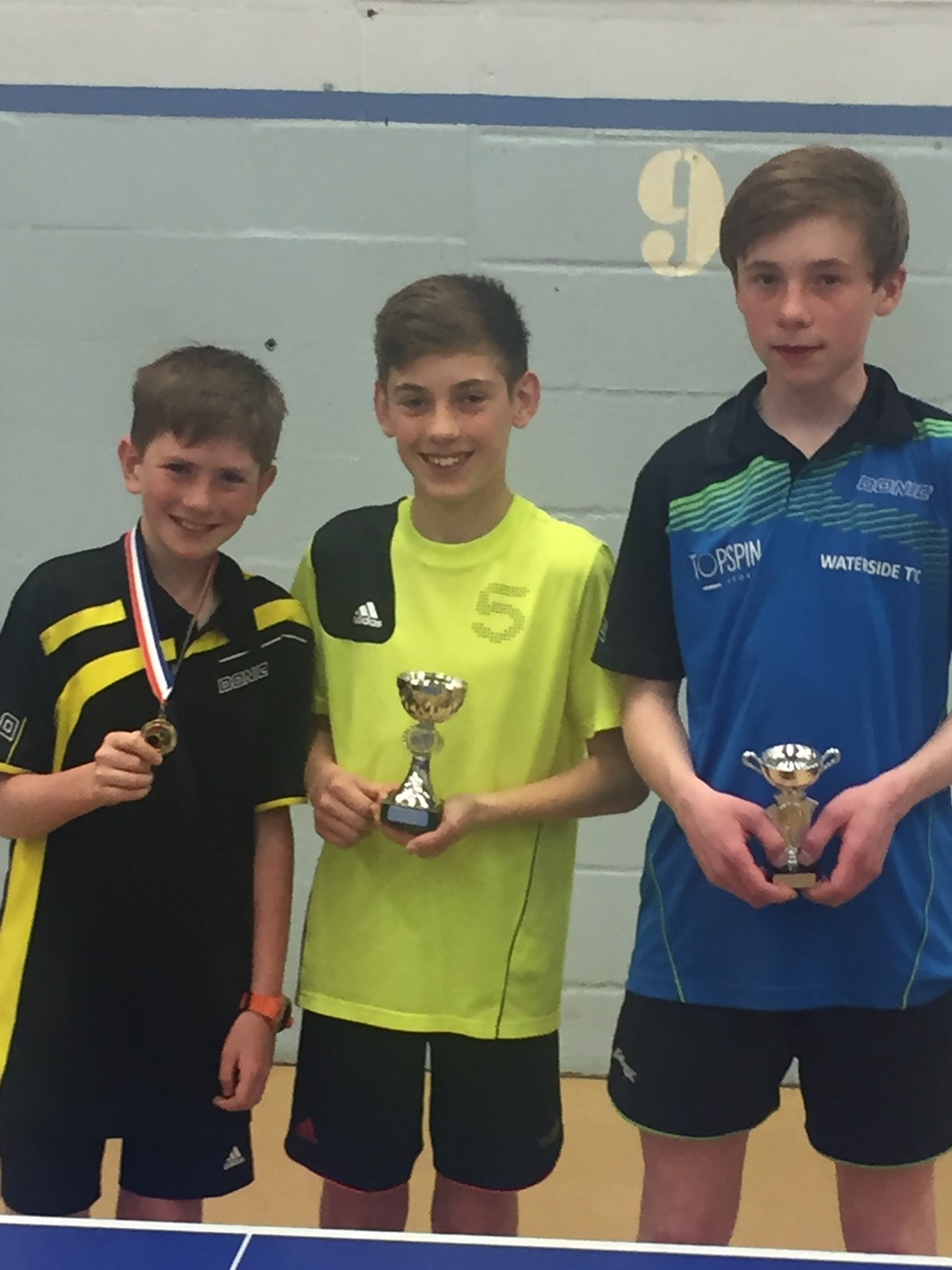 Author:
Charlotte Smith
via South Wonston
Article Published:
Last Updated: