early season tournament

The Annual Early Season Tournament held at Torbay Leisure Centre on Sunday 3rd November attracted an entry of 33 local league players, with most clubs and teams represented. Players were competing in three different events, the main event being the Collins handicap singles cup, along with a handicap doubles and the Excell hard bat challenge.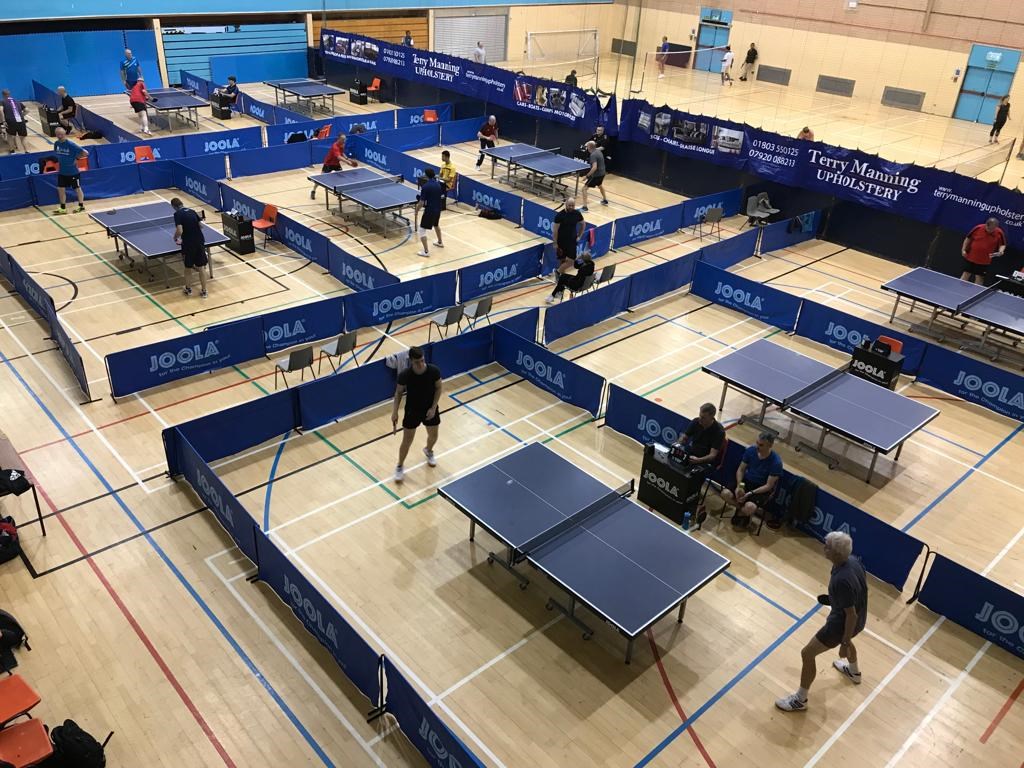 Two rounds of group matches saw Chris Harper, Rod Sugden, Nick Halse, Peter Moretta, Lucas Bradshaw, Nicholas Shipley, Ben Hoare and Bill Keywood progress to the quarter finals. With a number of very close encounters Rod Sugden, Nick Halse, Lucas Bradshaw and Ben Hoare made it through to the semi finals. Rod Sugden missed out against Nick Halse 6-11, 10-12, 13-11, 4-11 in the first match and Lucas Bradshaw got the better of Ben Hoare in the second semi final 11-6, 11-8, 7-11,7-11, 11-8. In an excellent final Nick Halse just failed to claw back the 4 points handicap start Lucas was given. Lucas's consistent loops just enough to defeat Nick's blocking. Lucas winning 9-11, 11-9, 11-8, 9-11, 11-7.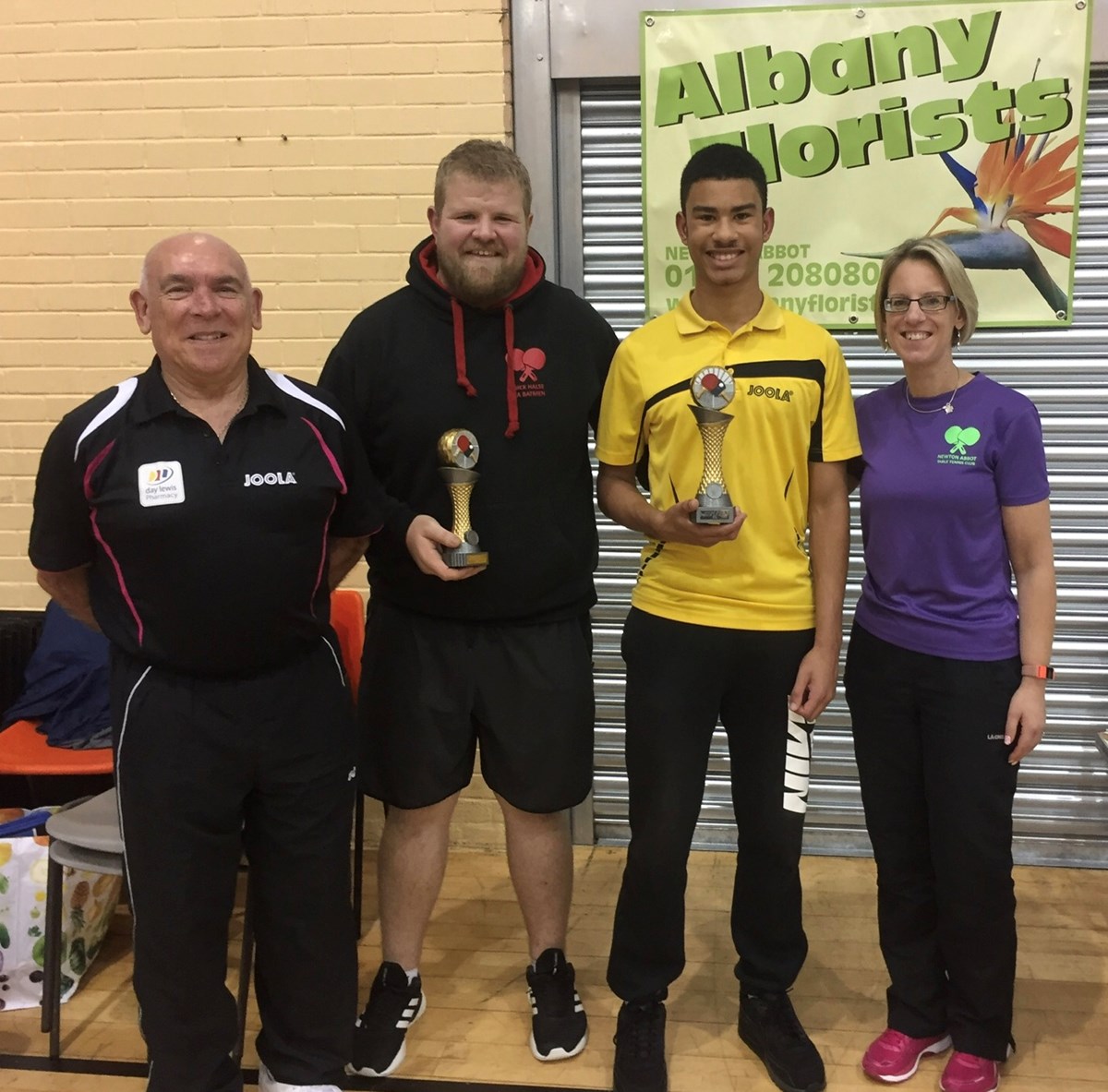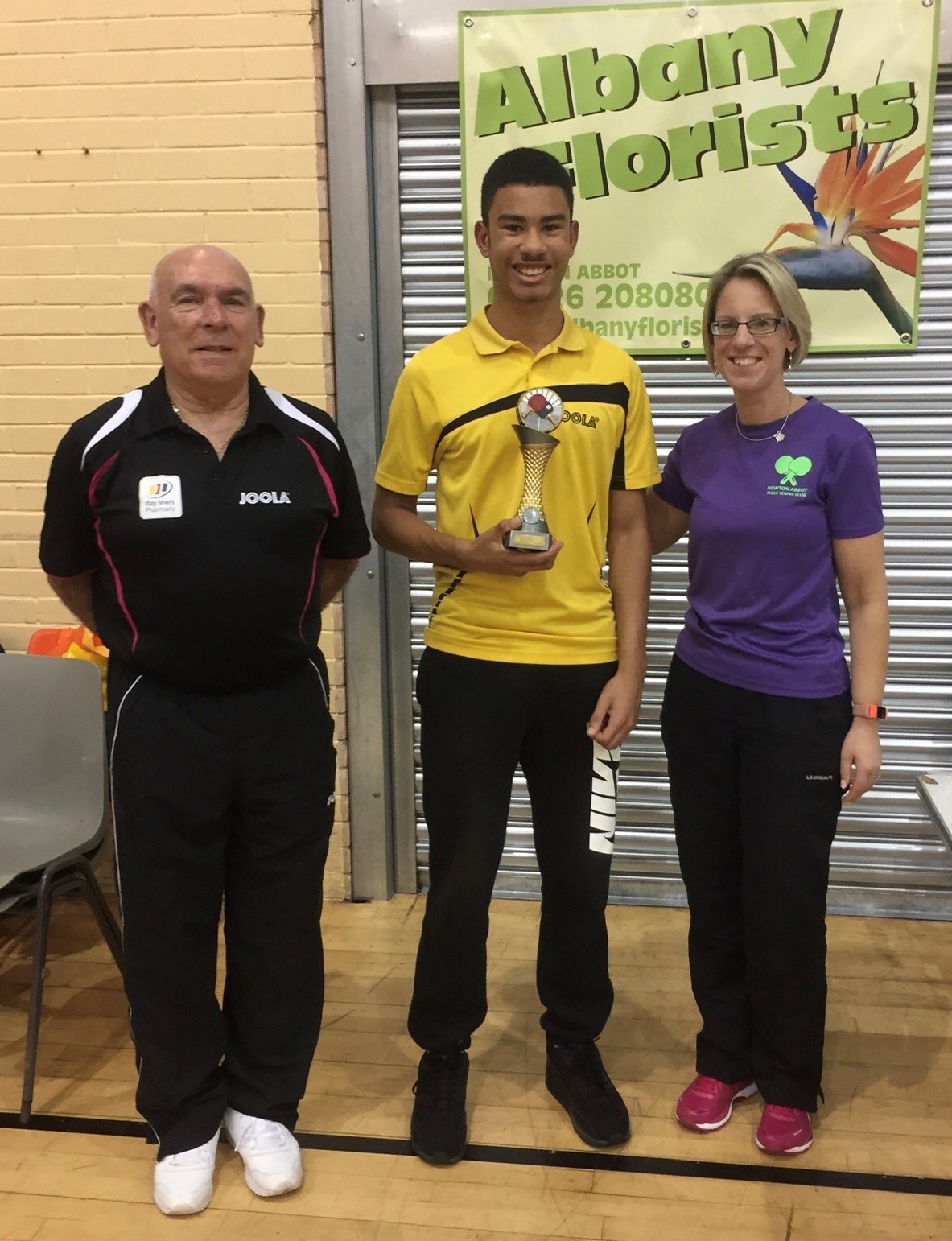 The Collins Cup plate final saw Dan Webster-Hall defeat Chris Dunn 11-8, 12-10, 11-6.
The Handicap doubles produced some excellent encounters with strong pairings particularly those towards the middle of the rankings. Both semi-finals were decided in the fifth set Matt Cyron & Bruce Freeman defeating George Breyley & Nick Williamson 11-5 in the fifth, while Eve James & Jim McIvor beat Pete Sercombe & Steve Tucker 11-8 in the fifth. Every round the winners played went to a fifth game decider except for the final which the eventual winners, Bruce Freeman and Matt Cyron, won fairly convincingly 11-3, 12-10, 11-6.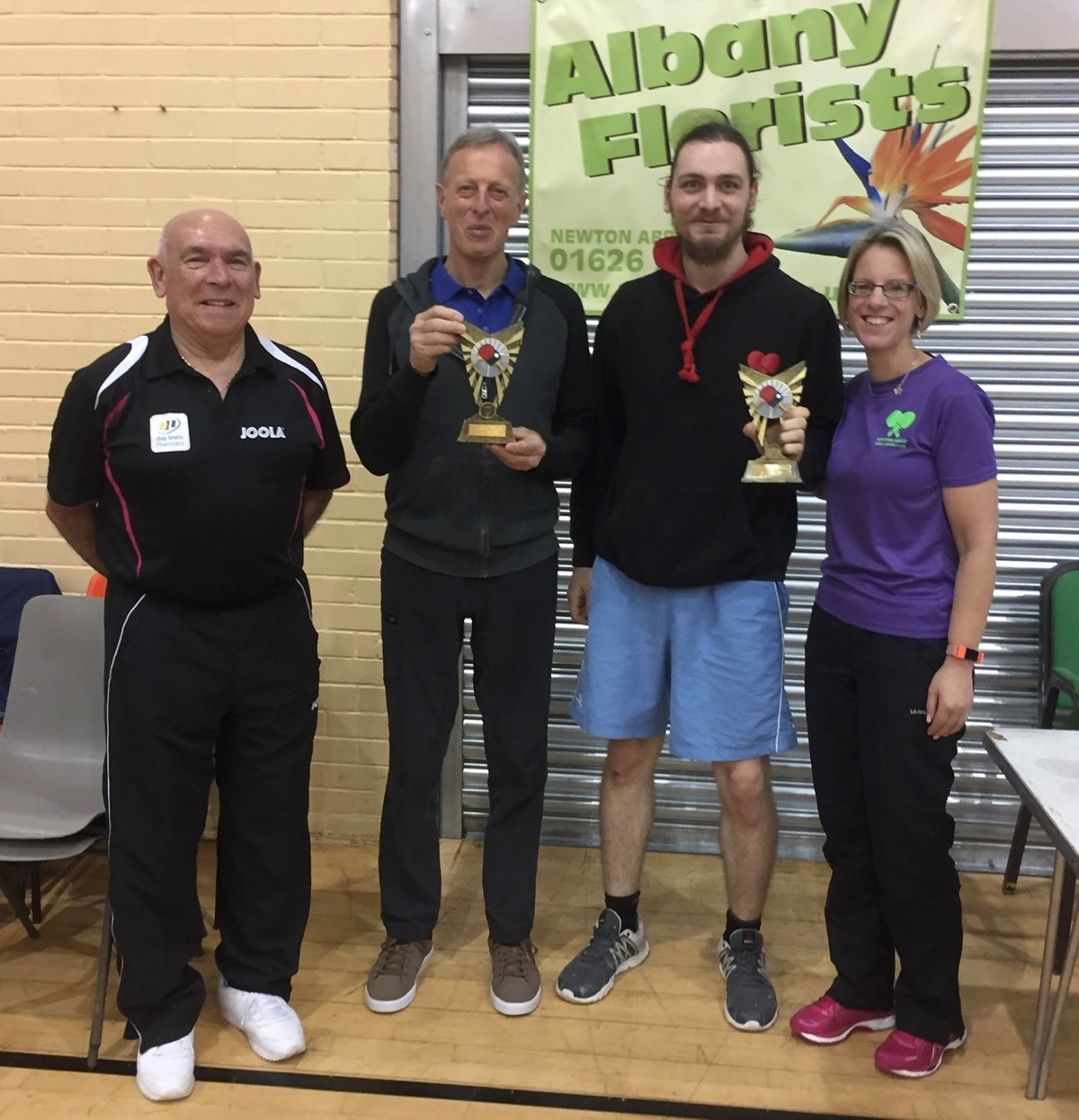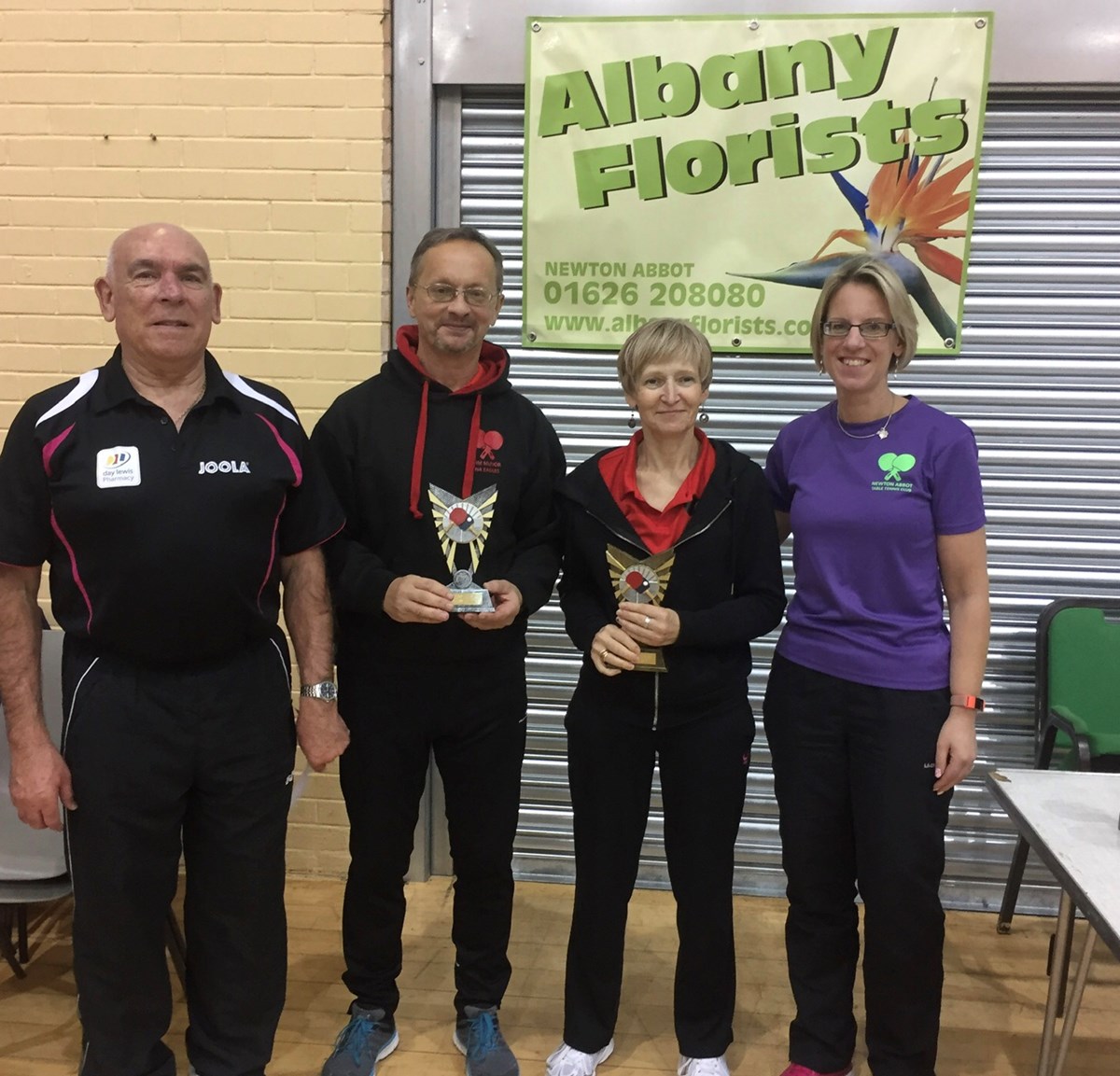 The Excell hard bat takes us back to the old days where spin was less important and you had to get 21 points to win. Often less exciting due to fairly safe play with 'weapons' the players are not used to with many long safe rallies and missing hits, this event usually comes up with some surprises. There were several victories for lower division players over their higher ranked opponents. The semi finals pitched team mates Kevin Nicholls and Nick Halse against each other with Kevin winning 21-14, 19-21, 21-18. Dan Webster- Hall defeated Matt Frettsome 21-15,21-19 in the other semi final, which meant a repeat of last year's final. Losing finalist for the last two years, Daniel Webster-Hall, this time getting the better of Kevin Nicholls as he lifted the trophy winning 15-21, 21-16, 21-15.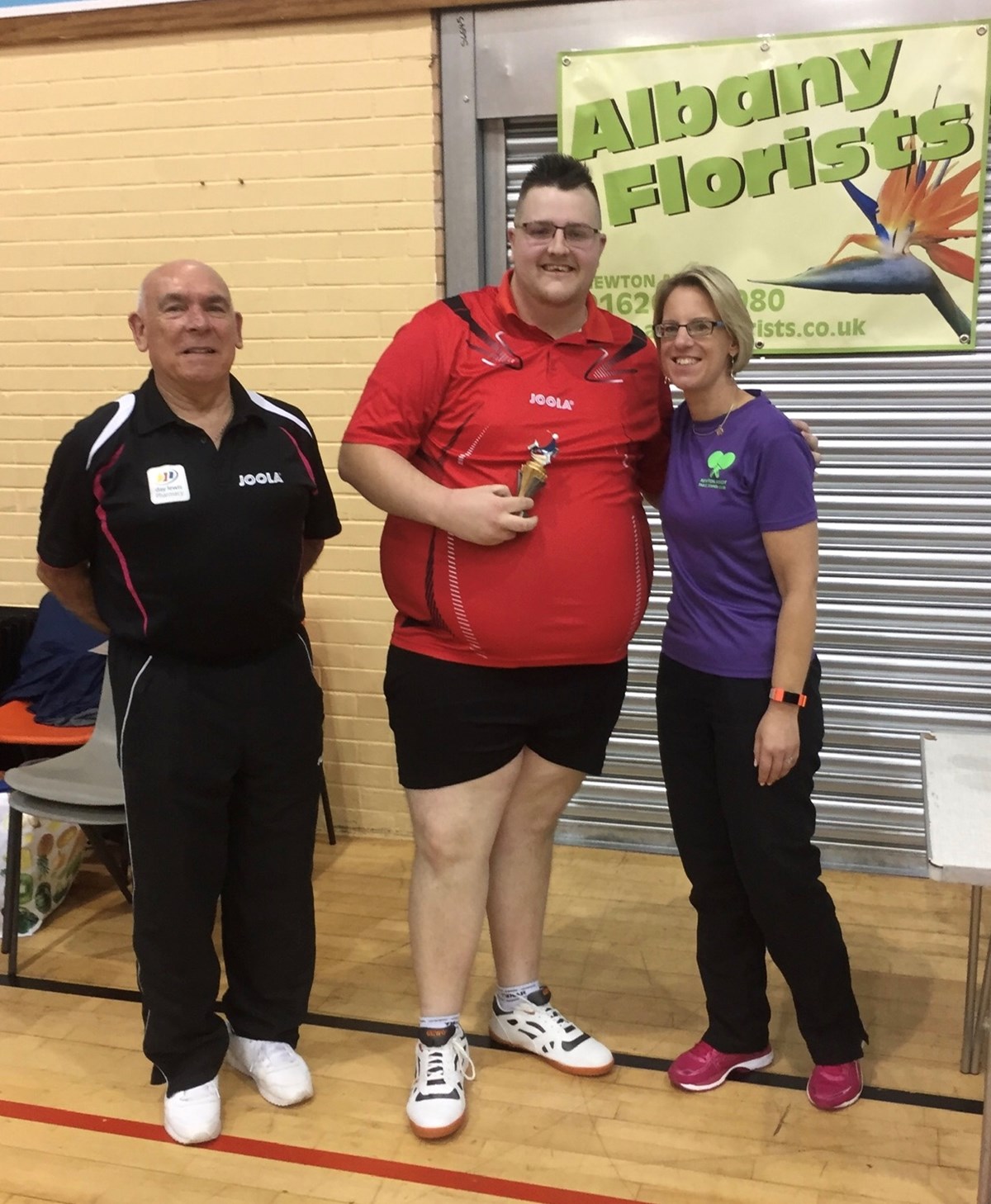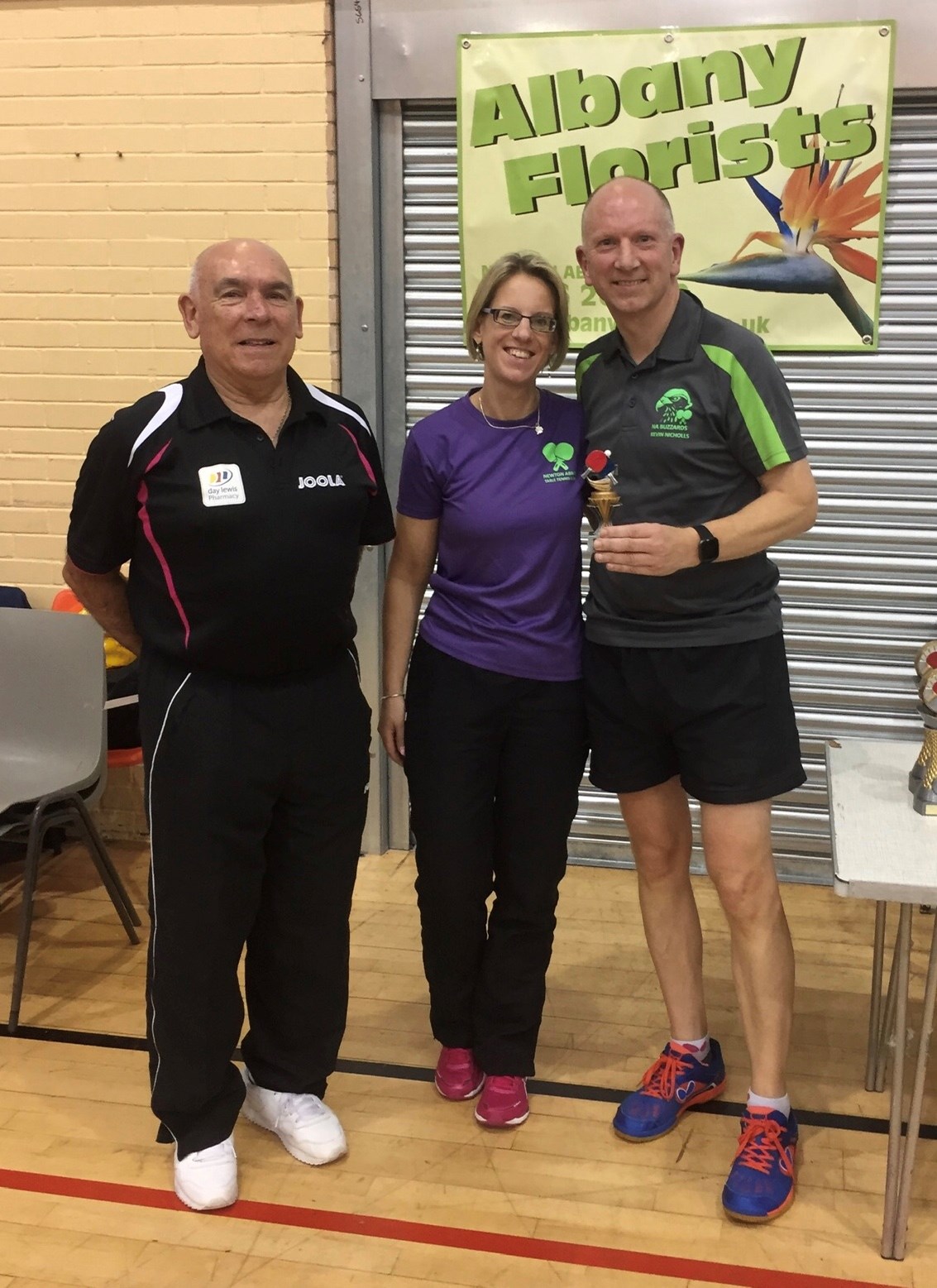 In the Hard bat heroes plate event Matt Cyron defeated Kevin Payne 21-16, 21-15.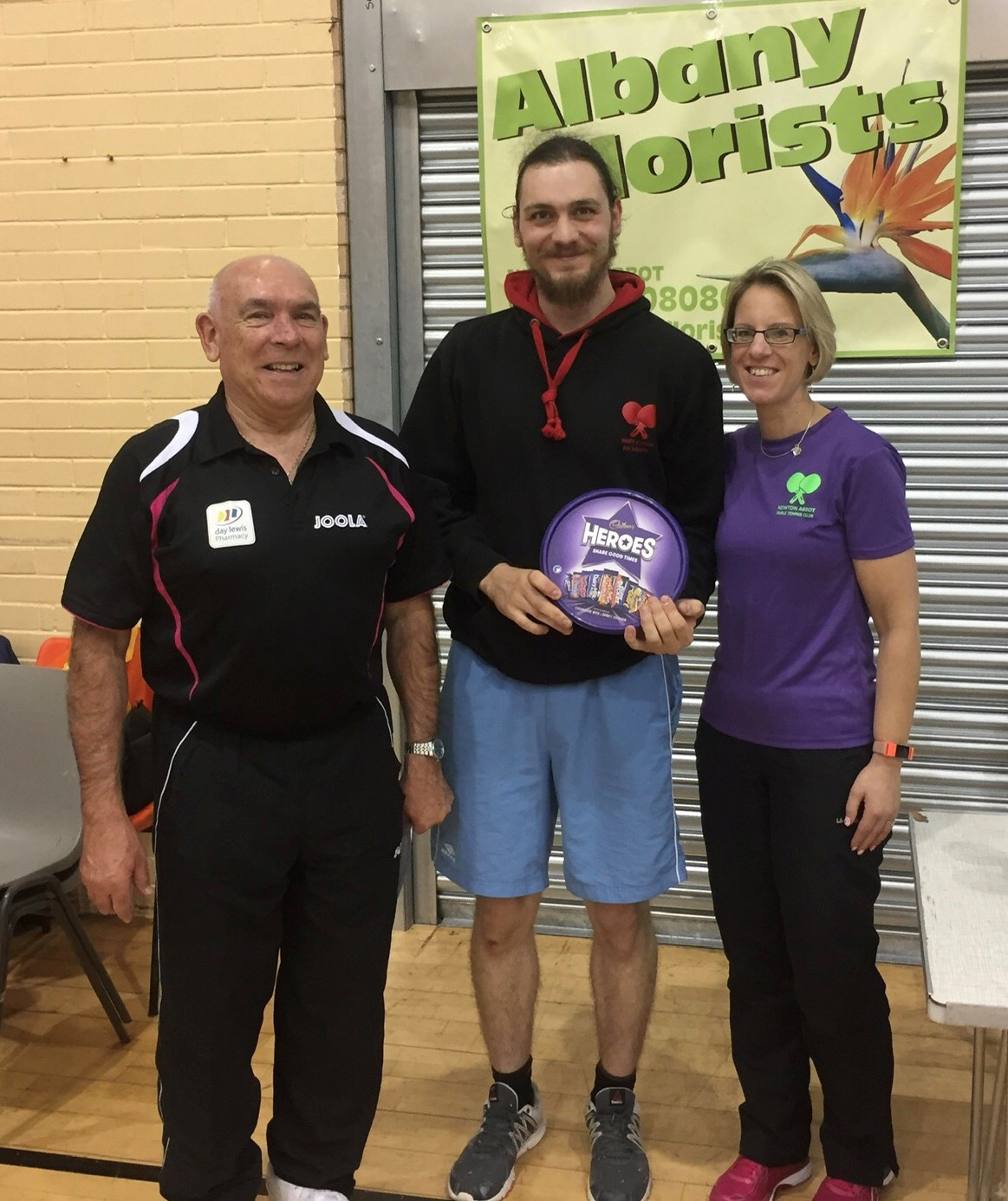 An excellent day's table tennis was enjoyed by all. Many thanks to everyone who helped make the day run smoothly especially our league sponsor Sonja Ryland on the control desk.
More pics will be posted in the gallery.
Last Updated: