Early Season Tournament Report
The Annual Early Season Tournament held at the Torbay Leisure Centre attracted an entry of 33 local players with most clubs and teams represented. Players were competing in three different events, the main event being the Collins Cup handicap singles, there was also a handicap doubles event and, turning the clock back many years, the Excell hard bat challenge.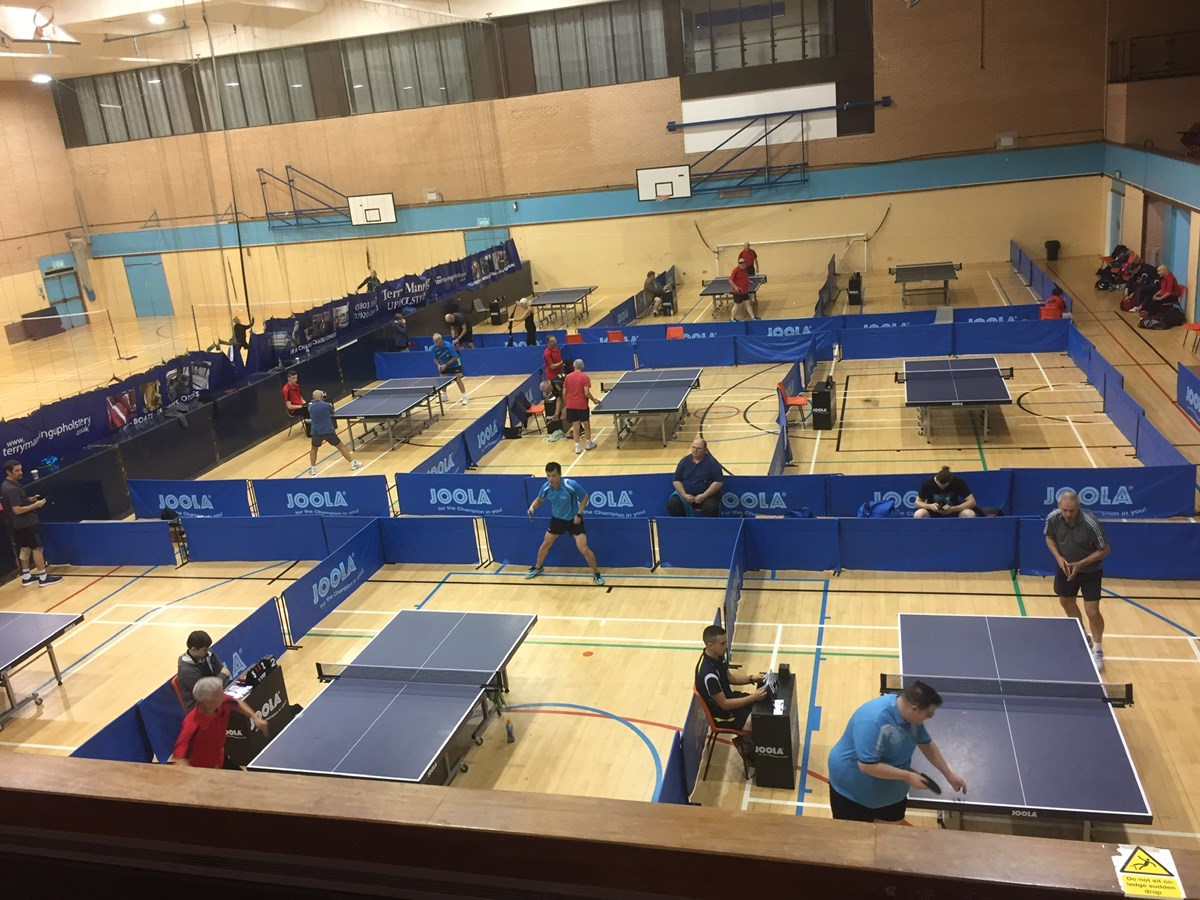 Despite some pretty severe handicaps on the better players, most still managed to progress to the latter stages of the Collins Cup. The Shipley twins from Brixham came through their groups and met in one semi-final, Nicholas just defeating Stuart 13-11 in the fifth game. The other semi-final featured Newton Abbot's Andy Tyrrell and Lauren Loosemore, young Lauren winning in three. Lauren's all round steady attacking game proved to be too much for Nicholas in the final as Lauren claimed the Collins Cup 11-8, 11-7, 11-2
In the Collins plate event Jim McIvor defeated Dale Fabian 11-8,11-9, 9-11, 6-11, 11-9
The Handicap doubles threw up some interesting pairings and there were many close encounters. The eventual winners, Lauren Loosemore & Andrew Connor just squeezed past opponents in the first two rounds in the fifth game, but eventually won in four in the final, defeating Louis Wilshire & Peter Sercombe 13-11, 11-9, 6-11, 11-8.
Last years Collins Cup winner Kevin Nicholls didn't manage to retain his Collins Cup, however he did come through in a very competitive hard bat event to take the Excell trophy beating Dan Webster-Hall 21-16, 21-14. Doug Morgan beat Andrew Davies in the final of the hard bat plate.
An excellent days Table Tennis, enjoyed by all. Many thanks to all the competitors and all those that helped the event run smoothly. A special thanks to our League sponsor, Sonja Ryland, Albany Florists, who was not only on hand to present the trophies at the end of the day but also ever present on the control table.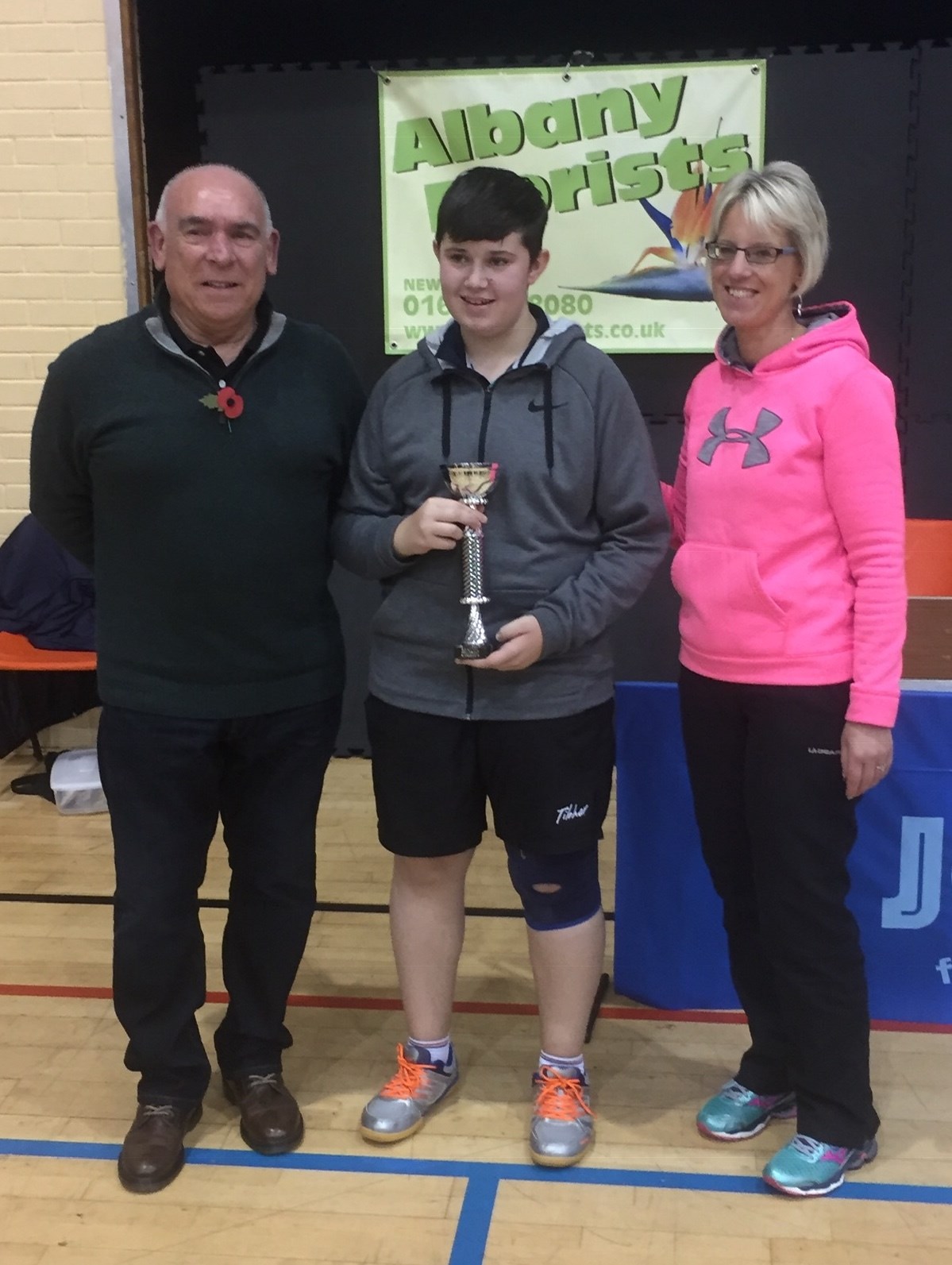 George Breyley, Lauren Loosemore, Sonja Ryland
George Breyley, Andrew Connor, Lauren Loosemore, Sonja Ryland
George Breyley, Jim McIvor, Sonja Ryland
George Breyley, Louis Wilshire, Pete Sercombe, Sonja Ryland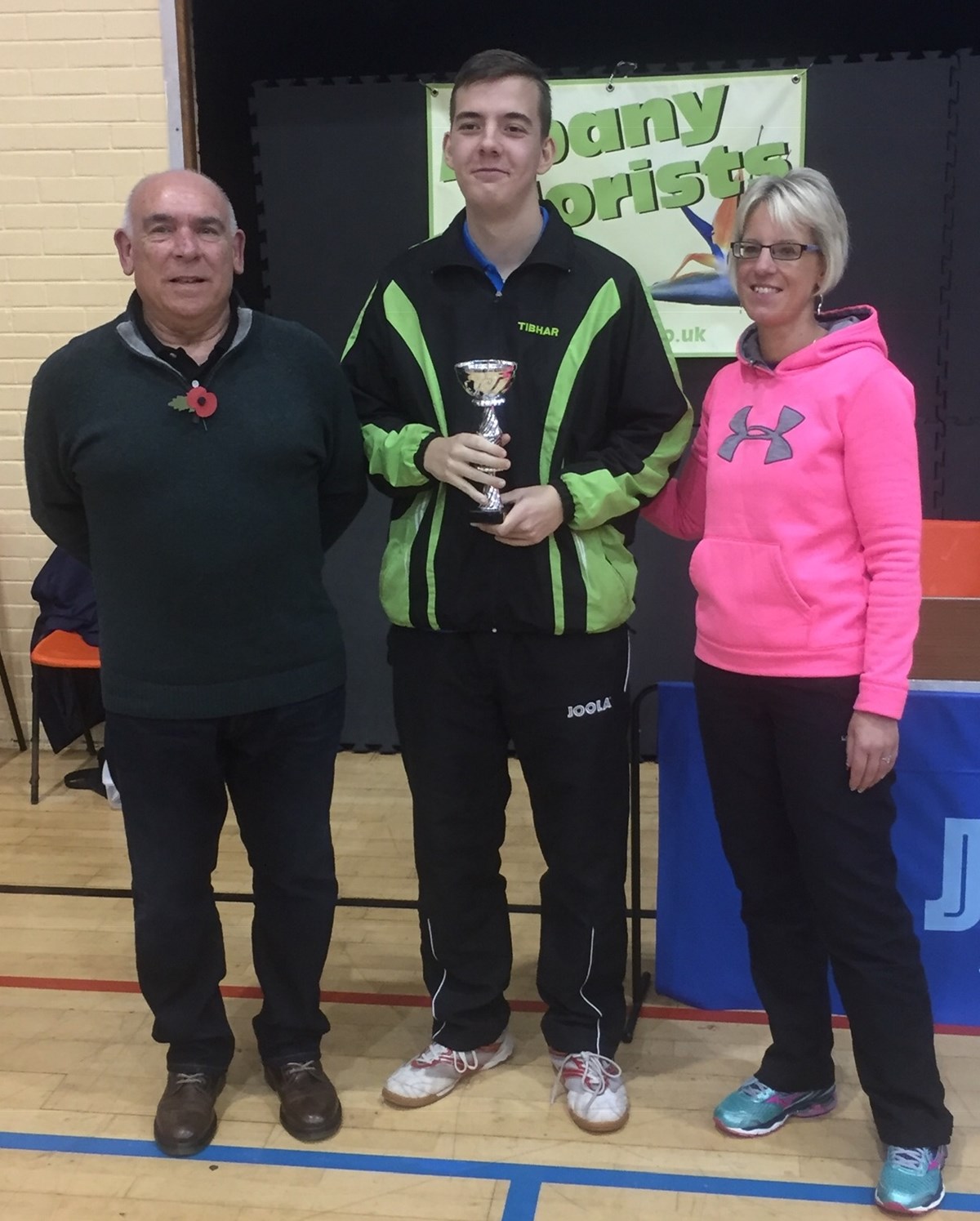 George Breyley, Nicholas Shipley, Sonja Ryland
George Breyley, Kevin Nicholls, Sonja Ryland
George Breyley, Daniel Webster-Hall, Sonja Ryland
George Breyley, Dale Fabian, Sonja Ryland
Author:
Tony Halse
via South Devon and Torbay Table Tennis League
Article Published:
Last Updated: