Division 4 Champions - Torbay Academy 6
Congratulations to Torbay Academy 6 who have clinched the Division Four title with 3 matches still to play, the youngsters remain unbeaten in both the league and cup. Curtis Sage, Herbie Sage and 8 year old, Jakub Piwowar all have 100% league averages and have been well supported by Brandon Lewis, Zoe Barnett and Lucas Bradshaw.
The champions have played 13 league matches winning 12 and drawing 1, dropping just 17 sets out of 129 played and have accumulated 112 points, 16 points more than 2nd placed N A Kestrels who only have one game left to play.
The youngsters have also reached both cup semi-finals dropping just one set on the way to the semis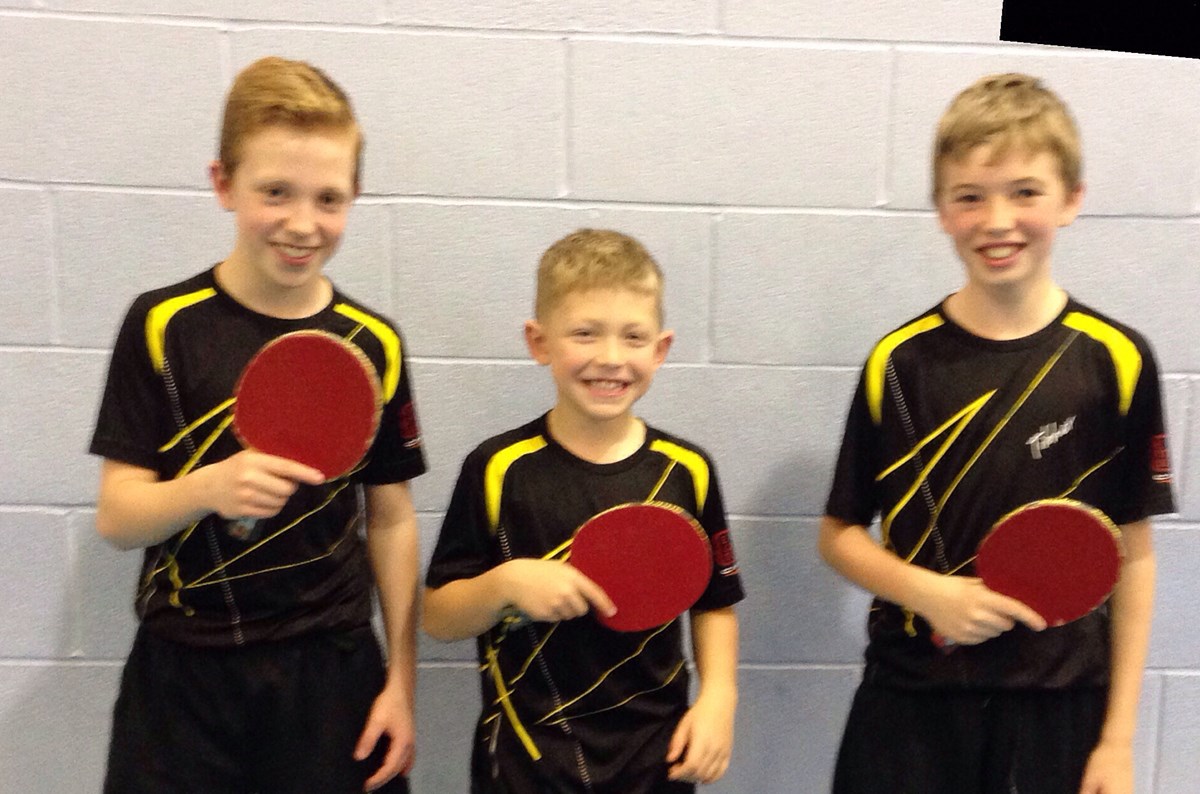 Torbay Academy 6 - Brandon Lewis, Jakub Piwowar & Herbie Sage
Author:
Tony Halse
via South Devon and Torbay Table Tennis League
Article Published:
Last Updated: