Torbay Academy I - Challenge Cup Winners
Congratulations to Torbay Academy I who have now won the Challenge Cup 3 years in a row.
In the final they defeated N A Buzzards 5-3 in a very competitive and compelling match.
Both team captains Kris Piwowar & Andy Tyrrell sat out, so it was left to Grzeg Wojtowicz, Daniel Barnett and Patrik Cincala for the Academy while Connor Adams, Mike Kiff and Kelvin Cheung represented the Buzzards.
The first 3 matches were all close affairs with Grzeg getting the edge over Connor in 4 games, Kelvin defeating Daniel also in 4, and Patrik beating Mike 11-8 in the 5th to put the Academy 2-1 in front.
With Grzeg playing extremely well to beat Kelvin 3 straight, followed by Patrik's 4 game win over Connor, the Academy were 4-1 up and looking good for an early finish.
However the Buzzards had other ideas and Mike's 3 straight win over Daniel was followed by Kelvin, playing some incredible shots, in his 11-5, 11-6, 11-7 victory over Patrik. 4-3 to the Academy.
Up stepped the man of the match for the Academy, Grzeg Wojtowicz, who edged the first game 12-10 against Mike but then comfortably took the next two 11-4, 11-6, to win the match for the Academy.
An excellent evening of top table tennis with some incredible points, played in a wonderful spirit with first class refreshments
Well done again to Kris and his team on their 3rd Challenge cup win in a row, even tougher handicaps next year!!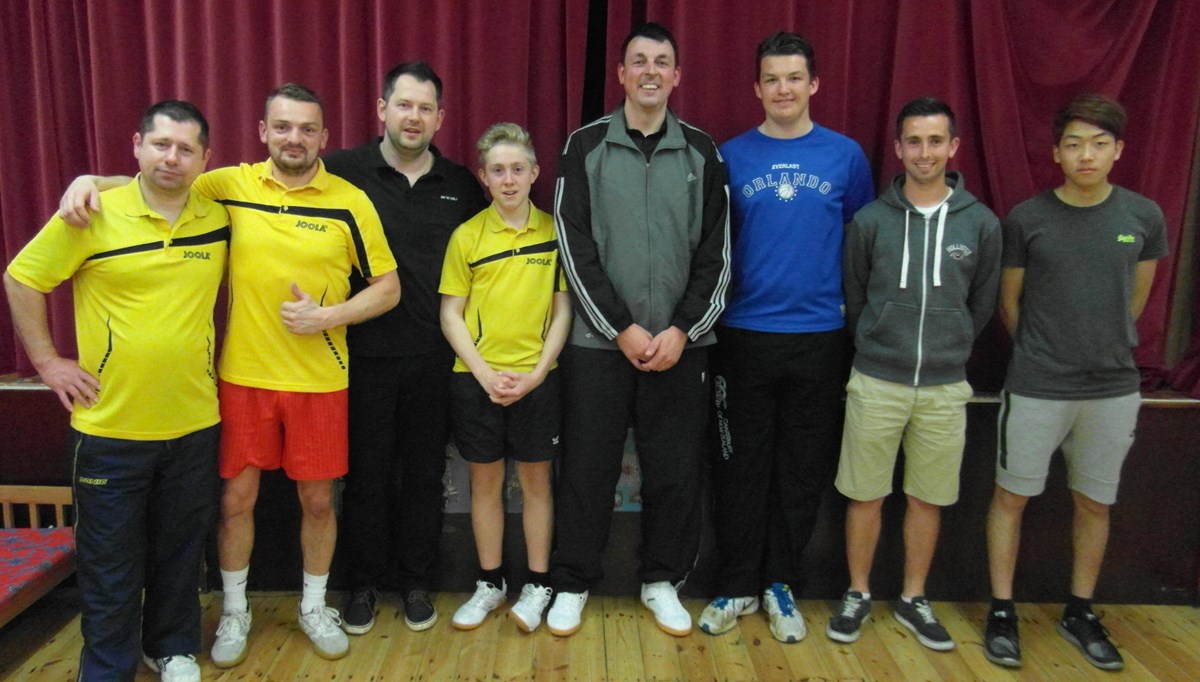 Patrik Cincala, Grzeg Wojtowicz, Kris Piwowar, Daniel Barnett, Mike Kiff, Connor Adams, Andy Tyrrell, Kelvin Cheung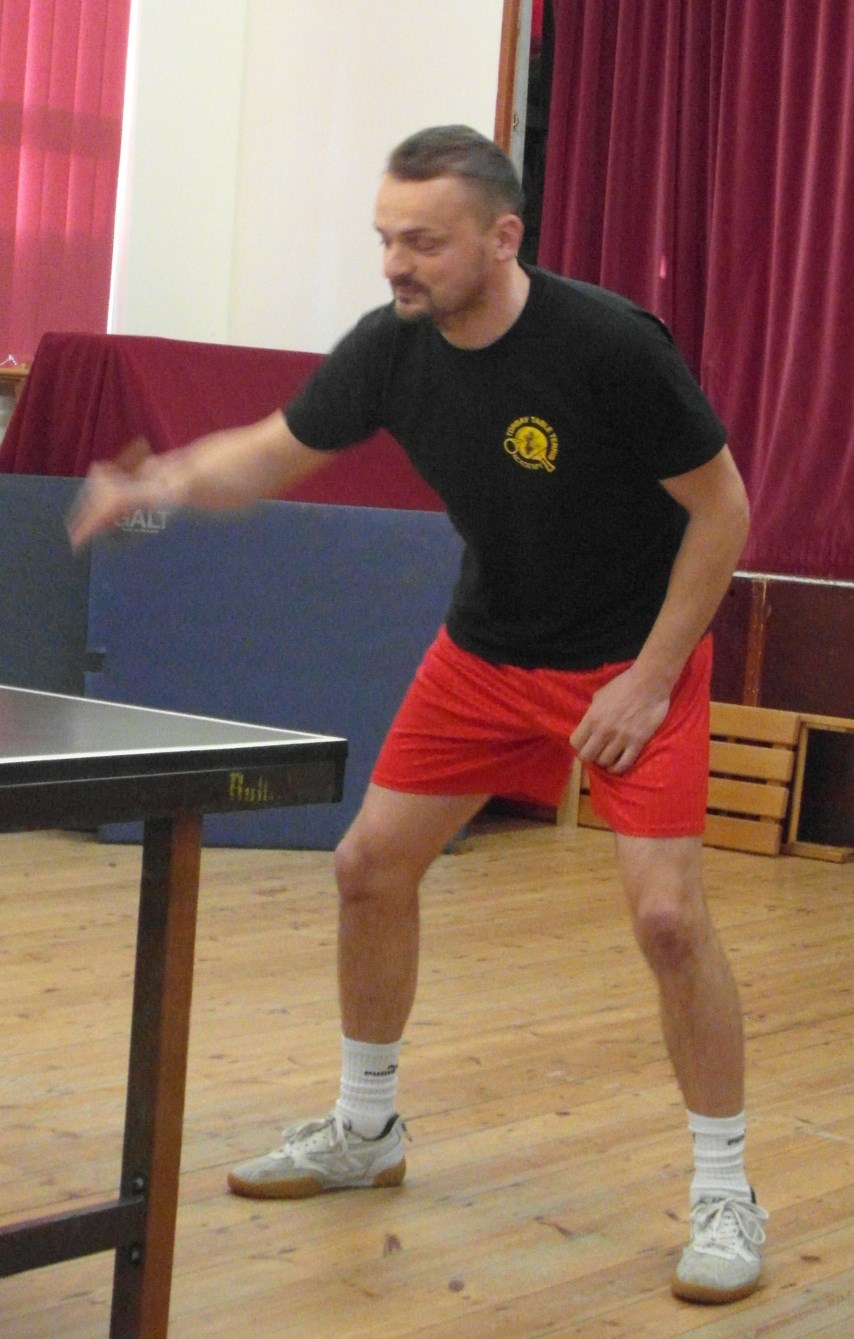 Man of the match - Grzeg Wojtowicz
Dan Barnett v Kelvin Cheung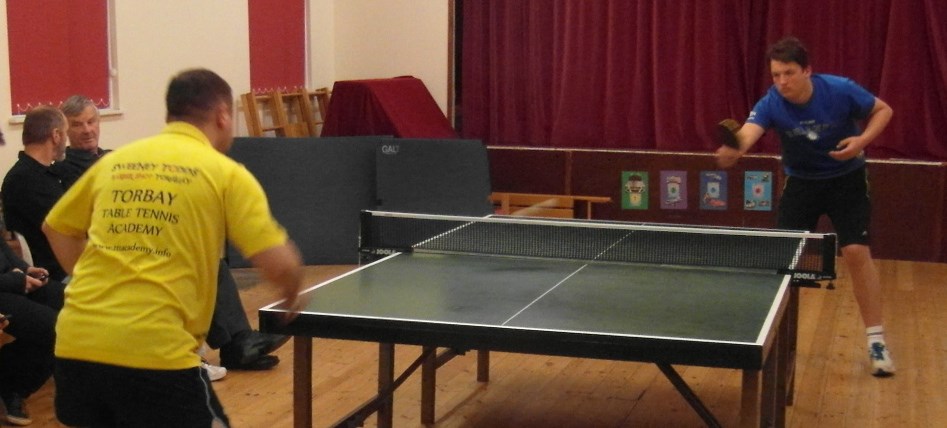 Patrik Cincala v Connor Adams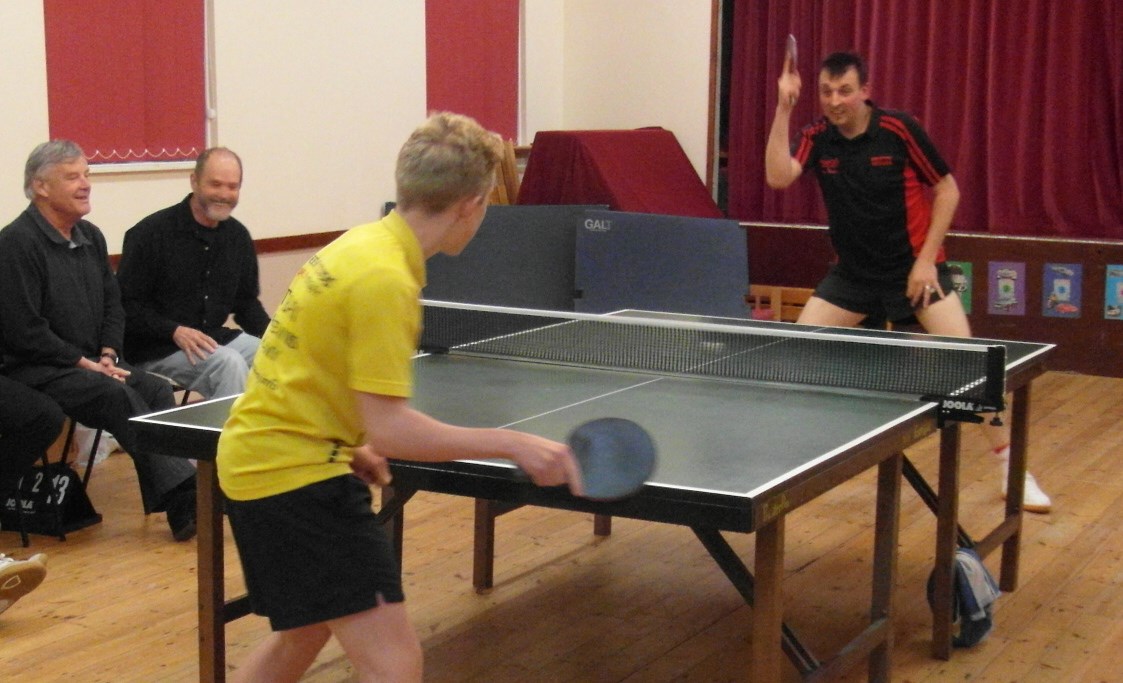 Dan Barnett v Mike Kiff
Author:
Tony Halse
via South Devon and Torbay Table Tennis League
Article Published:
Last Updated: