Rob Loxley Press Officer STTL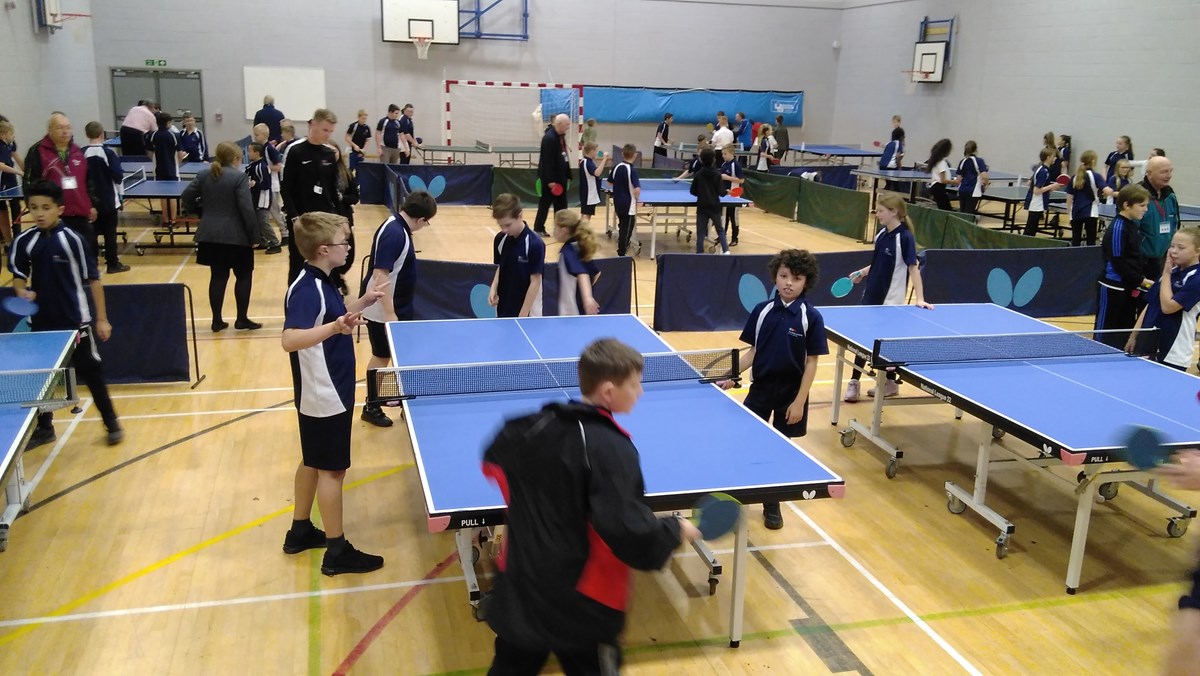 Andrea Holt, Table Tennis England's northern development officer, recently paid a busy visit to Sheffield in an effort to further promote our sport in South Yorkshire. The five time national women's champion delivered a coaching master class to 250 children at the Birley Academy by staging exhibition rallies with David Rayner – Sheffield's legendary six time men's singles champion. Level 2 coaches Alan Lowe and Steve Parkinson along with Ron Ridge, assisted with demonstrations and Dennis E Green was on hand to offer support and advice to the enthralled audience, which included scores of primary school children. The initiative was coordinated by Keith Cronin – Curriculum leader (PE) at the Birley Academy and Lewis Whittaker in collaboration with the Vulcan club.
Following the three hour session, Andrea and I travelled to Don Valley to meet with David Bly, a member of the senior management team of the English Institute for Sport for discussions in respect of development possibilities for future table tennis projects in partnership with SIV, Sheffield schools, Table Tennis England and the Sheffield league.
To complete her busy schedule, Andrea met with Danielle Tindall de Carolis, a sports development officer at the Sheffield Hallam University collegiate campus. They discussed the establishment of a partnership which would include the further development of table tennis students through additional practice sessions, coaching courses and the external hire of facilities, in order to provide mutual benefit for the University, the Sheffield league and Table Tennis England.
Further meetings are anticipated in 2019.
Rob Loxley Press Officer STTL
Author:
Craig Straw
via Sheffield Table Tennis League
Article Published:
Last Updated: