AMHERST BOYS AND GIRLS U11 TEAMS REACH ZONE 7 FINALS
Two Under 11 Boys' teams and, for the first time, a Girls' team entered the Kent Schools Games and Medway Park, Gillingham.
Boys Under 11
The A team of Yiannis Papadopoulos, Sam Arnott, Felipe Fujimori and Daniel Henderson were in Group A with St John's Primary B (Sevenoaks) and St Paul's (Swanley). First they defeated St John's 8-0 and followed up with another 8-0 over St Paul's.
The B (Oliver Ames/Jake Adams/Alex Roberts Hutcheson/Harry Mitchell) were in Group B with St John's Primary A and Bridge. They lost to St John's A 3-5 but defeated Bridge 8-0. This meant the final was between the Group winners, Amherst A and St John's A while Amherst B and Bridge played for the third place. The B won that comfortably 8-0.
Amherst A won the final against St John's A 8-0 to retain their Under 11 title. It was good to see St John's taking part as it is only very recently that the School has set up a morning club for them.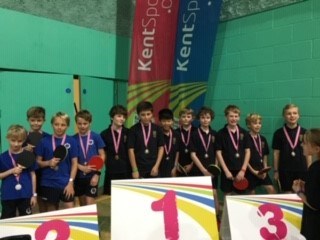 Girls Under 11
There should have been a group of three for the girls (Lucy Thresher/Anna Clews/Isobel Morris/Lois Mugford) but on the day they only had Bridge to play which was disappointing for them. They did, however, win comfortably and it was good experience for them to compete in such a massive stadium as Medway Park.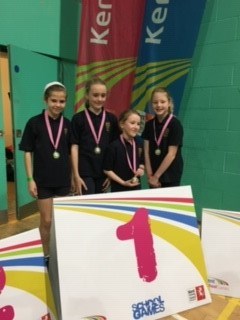 Both teams will go forward to play in the English Schools Zone 7 finals at Morpeth School in January.
Last Updated: