2017 World Transplant Games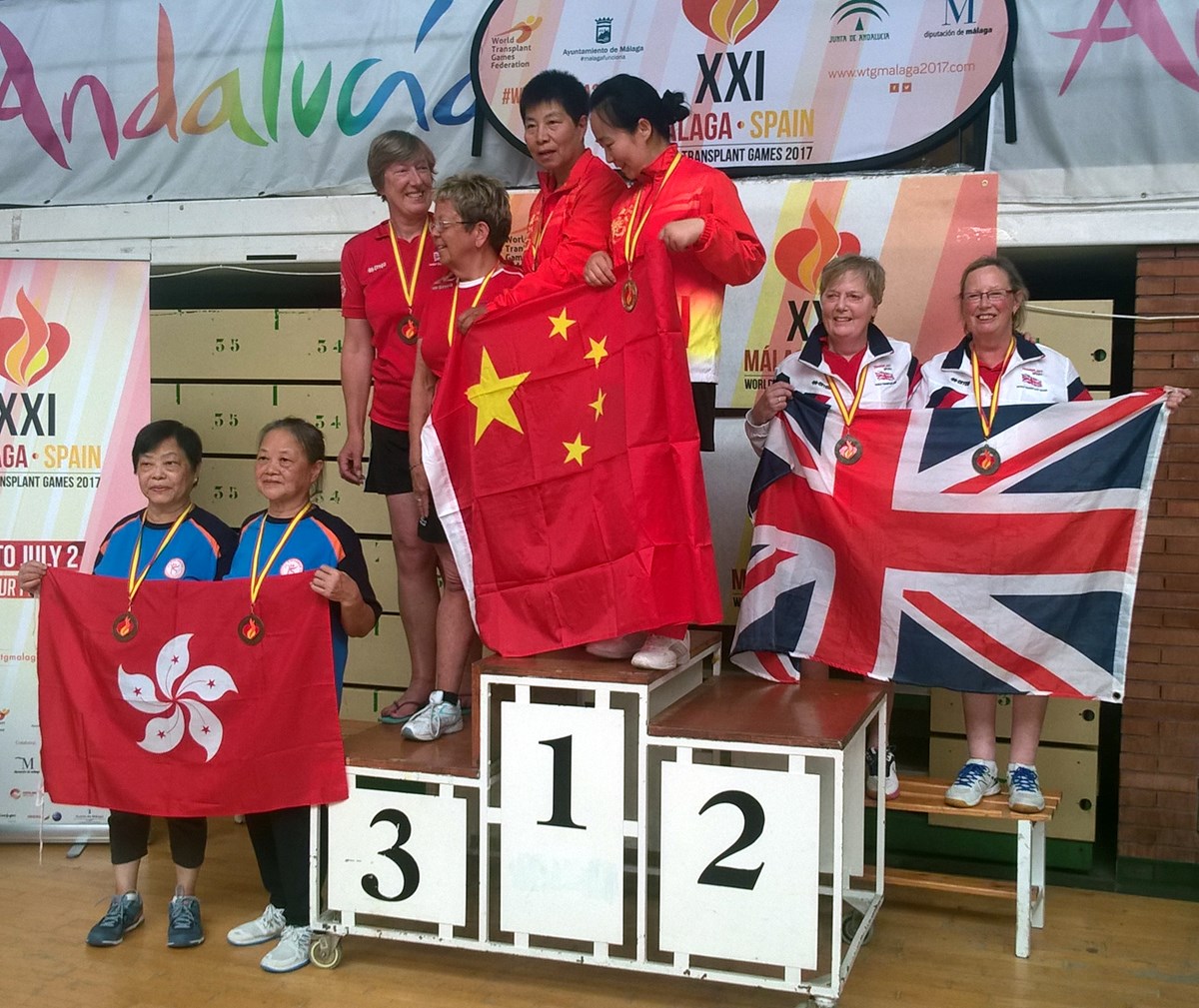 Congratulations must go to Grace for her outstanding performance at the 2017 World Transplant Games held in Malaga in July.
Grace beat her Doubles partner (Maggie Gambrill) to win Gold in her age group in the Women's Singles. She and Maggie then went on to win Silver in the Women's Doubles only being beaten in the final by the Chinese pair.
All in all, the Great Britain and Northern Ireland team had fantastic results coming first, bringing home a total of 332 medals in a variety of sports with the United States coming second and Spain third.
Author:
Jenny Ferguson
via Rugby Table Tennis Club
Article Published:
Last Updated: