MyPlace Community Table Tennis Club
After months of hard work and planning, Colin Sherrin (in red) has successfully launched a Community table tennis club at the myplace Centre in Harold Hill. A number of organisations have supported the launch – Tapestry (Age Concern), Essex County Table Tennis Association and Havering Borough Council have sponsored the four brand new tables, and Table Tennis England have assisted in developing the plans with Colin, myplace and the Borough. The club opened its doors just before Christmas with an Over-50's session which runs every Thursday afternoon (1pm-3pm).

In addition to the Over 50's session Colin will also be involved in running Tapestry sessions on Tuesday mornings. Local schools will also have access to the tables in the new year. With these plans it is evident that myplace will become a centre for community table tennis in the local area.

Anyone who is interested in coming along, please contact Colin on 01708 340761, there is no membership fee, only a £3 session charge. So if you are looking to lose some of those Xmas weight gains, why not come along or if you know of anyone who would like to 'Just Have a Go' at table tennis then let them know.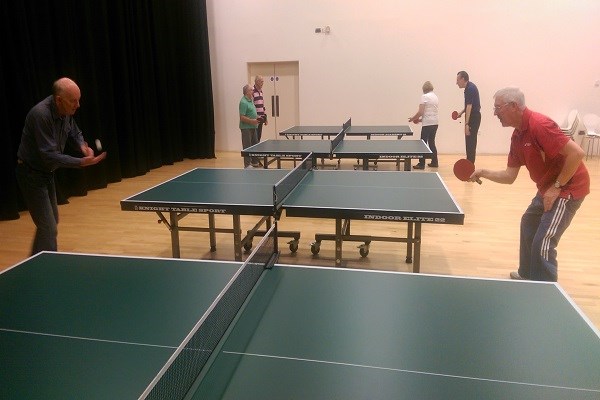 Author:
David Bowman
via Romford Table Tennis League
Article Published:
Last Updated: