Hampshire Schools Team Tournament 5th December 2016
At the recent Hampshire Schools under 16 team tournament Bishop Challoner School was represented by four Queens junior players. The competition started with teams in groups of three and the team were comfortable winners in both matches by 8 -0.
They progressed to the final group of three and again won their first match by 8 - 0. They then played the eventual winners Westgate School from Winchester and in a close fought match lost by 5 - 3. They should all be very pleased with their efforts especially Josh N'Gabo who won all of his games on the day. At the conclusion they were all presented with silver medals and a team trophy.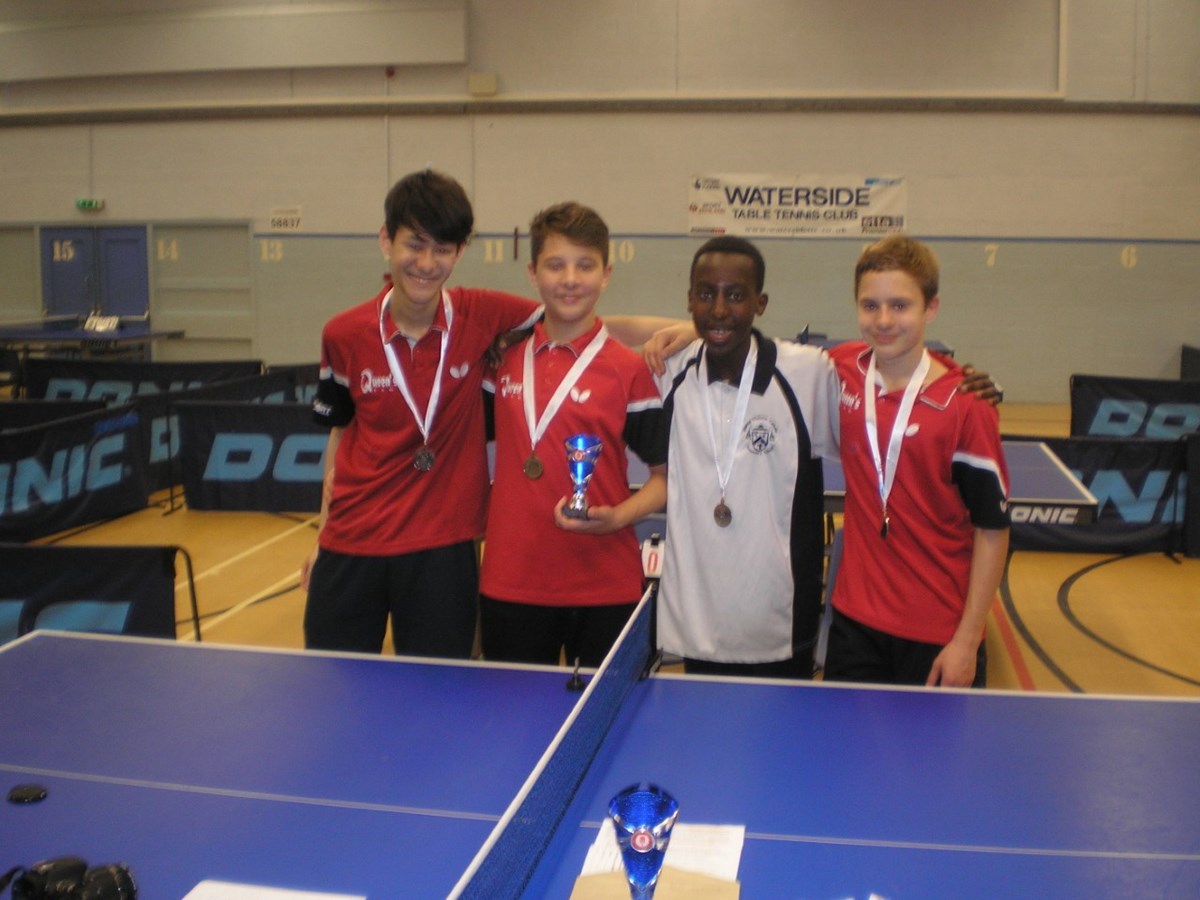 Left to right Ian Parkyn, Alfie Zaal, Josh N'Gabo, Stefan Bonser
Author:
Peter Martin
via QTTC
Article Published:
Last Updated: