TTE NATIONAL RANKINGS January 2019
KARL BUSHELL BACK IN TOP 100

PELIN KARABULUT IN TOP 50
Please note that in some cases I have only been able to quote players' RATINGS, as they do not have an English ranking. This will apply either if the player is not listed as being of English nationality or if they are outside the top 300/600, according to age group. Ratings will always be lower than rankings, because they include all non-English players taking part in English competitions.
UNDER 12 BOYS: Joe Miller 95, Will Brown 128
UNDER 13 BOYS: Joseph Fisher 146, Morris Wong 161, Archie Fyfe 178, George Fyfe 202, Joe Miller 269
CADET BOYS: Todd Stanmore 22, Bertie Anstis 160, Toby Dow 285, Zain Ali 301, Hari Selvaraj 350, Joseph Fisher 411, Morris Wong 452, Archie Fyfe 489, George Fyfe 536, Joe Miller 715, Hugh Mortimer 742
CADET GIRLS: Pelin Karabulut 55
JUNIOR BOYS: Reece Chamdal 16, Todd Stanmore 65, Kiarash Shaddel 138, Oliver Keen 242, Rafe Fleming 255, Robbie Greenfield 288, Bertie Anstis 346, Ethan Morgan 354, Arthur Anstis 360, Jamie McNeil 461, Cooper Whitford 530, Jack Smith 543, Adam Jenner 560, Scott Campbell 581, Ben Hague 629, Joseph Steane 689, Tom Williams 731
JUNIOR GIRLS: Pelin Karabulut 43, Vicky Coll 61, Lilli Foreman 132
UNDER 21 MEN: Reece Chamdal 23, Todd Stanmore 112, Lewis Waddup 135, Rafe Fleming 199
UNDER 21 WOMEN: Vicky Coll 77, Christelle Rajapaksa 108
SENIOR WOMEN: Vicky Coll 186, Christelle Rajapaksa 252
SENIOR MEN: Reece Chamdal 81, Todd Stanmore 420, Tony Stead 444, Lewis Waddup 518, Peter Harris 900, Rafe Fleming 924
VETERAN WOMEN: Janet Brown 82, Janice Rowan 122, Sharon Curtis 128
VETERAN MEN: Karl Bushell 89, James Lovelock 255, Tony Stead 331, Fraser Harris 403, Chris Lansley 407, Nigel Taylor 486, Gary Jackson 528
For Vetts over 50s, over 60s etc, see here.
We have Janet Brown at 7th in 70s Ladies
Janice Crompton at 8th in 70s Ladies
Nat Richardson at 11th in 70s Men
For the full TTE tables, with a full search facility, look here.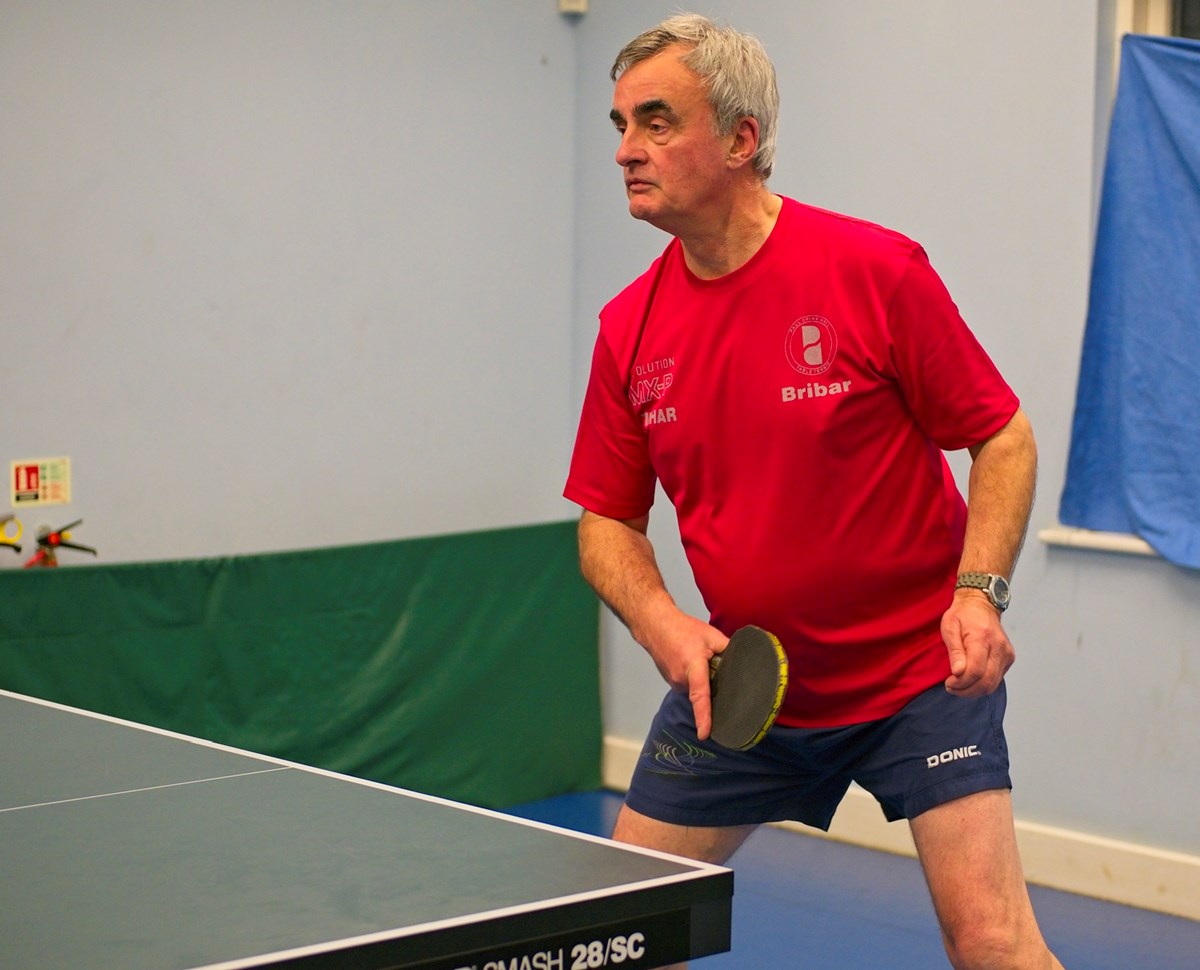 Evergreen Karl Bushell has returned to the Veterans' Ranking Lists for over 40s.
Author:
John Birkin
via Oxfordshire County Table Tennis Association
Article Published:
Last Updated: