Lillington Graded Tournament September 15
SEVEN OXFORDSHIRE JUNIORS AT LILLINGTON GRADED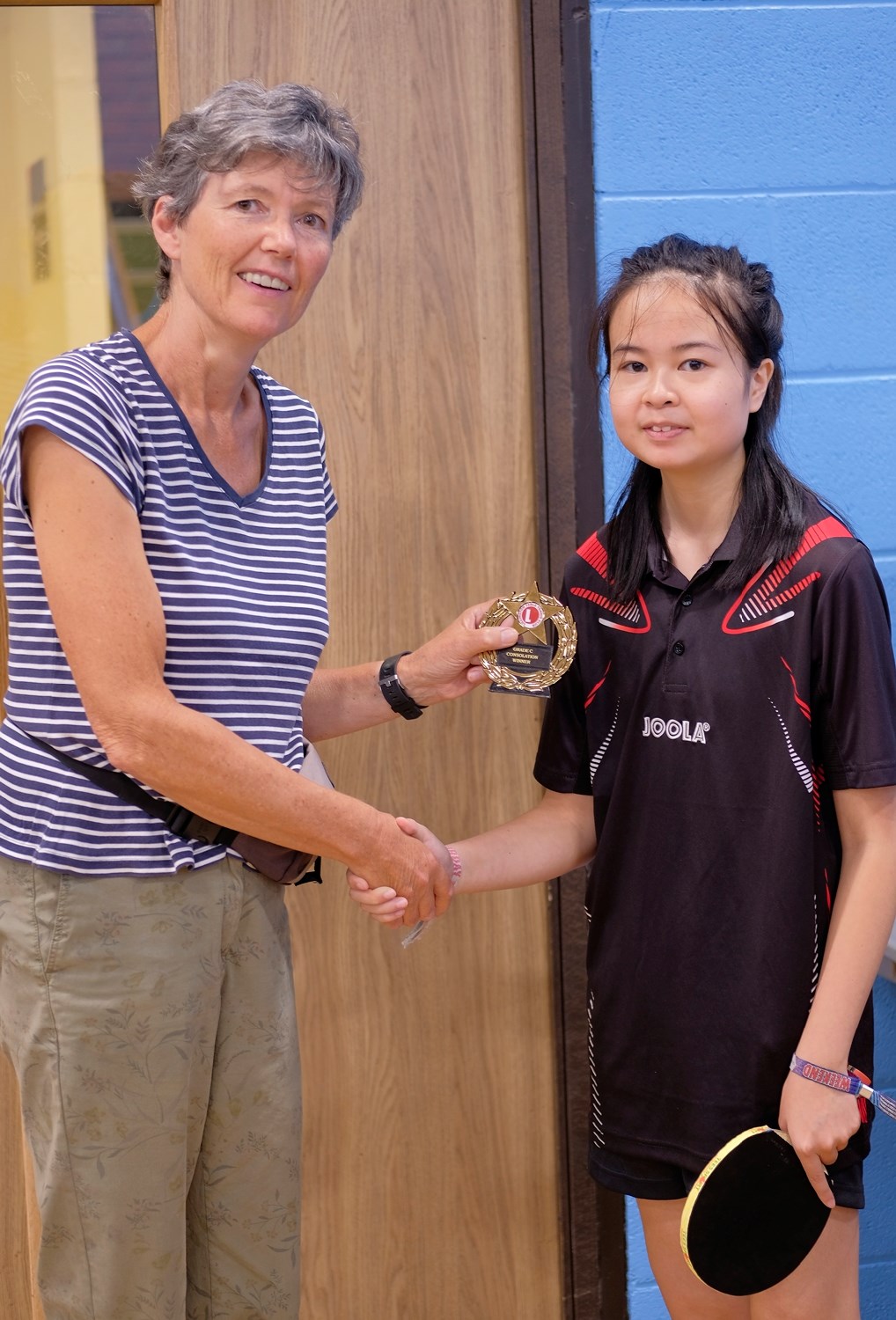 Vicky Coll receives her trophy from the organiser, Jill Weaving
Seven Oxfordshire juniors took part in the first Lillington Graded Tournament of the new season on Saturday, 15th September at St Nicholas Park, Warwick, organised as always with great efficiency by Jill Weaving and her team of helpers.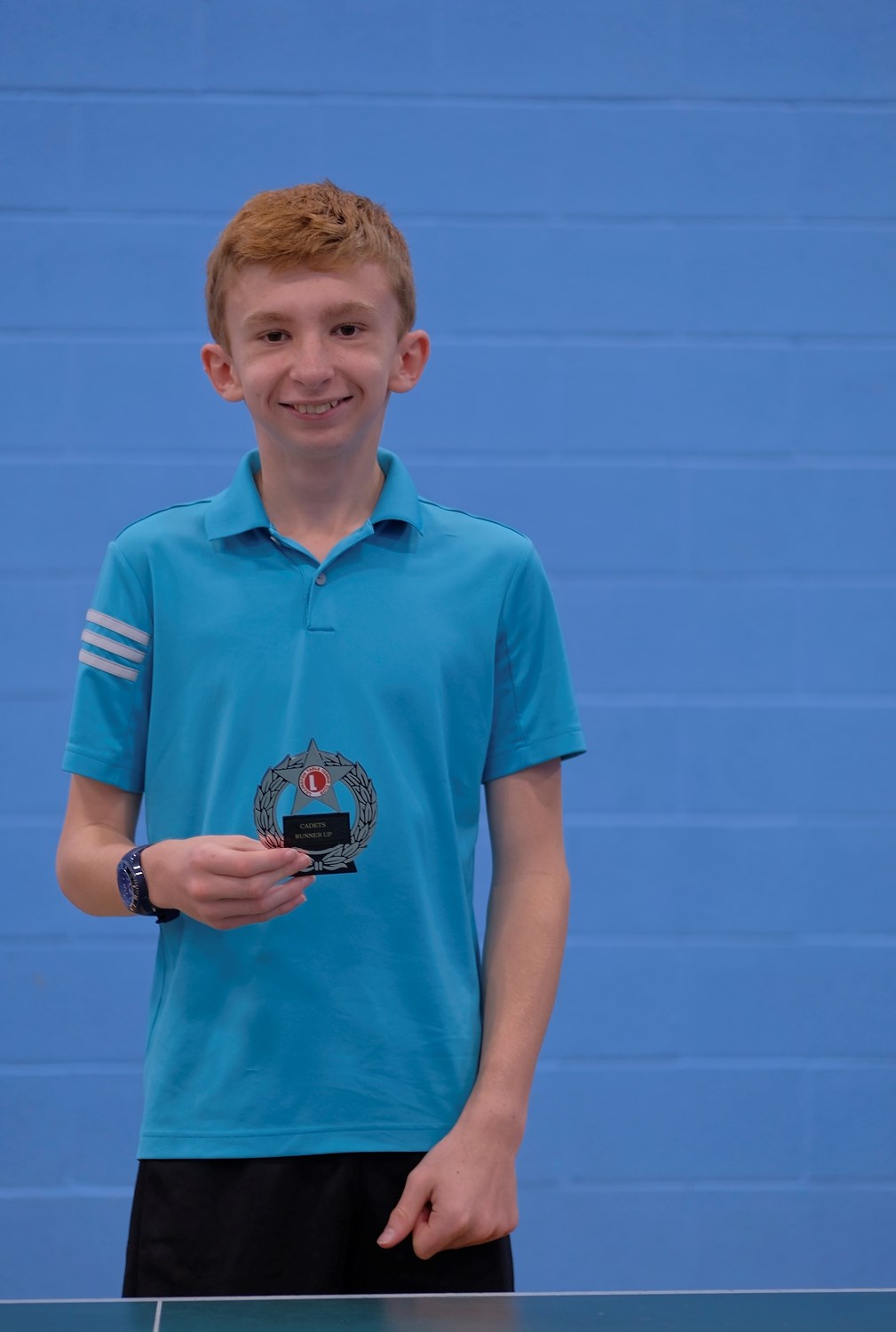 Toby Dow with his Cadet runners-up trophy
Toby Dow (Banbury) took the honours in the morning events, reaching the final of the Cadet Singles, where he lost to Tom Yarrow (Warwicks), whom he had beaten earlier in the groups. 11 year-old Joseph Fisher (Banbury) also did well to get to the semi-finals of the Under 13s. The most spectacular match was played in the senior event by Christelle Rajapaksa (Oxford), who has just left the juniors: she took on the highly ranked Lisa Rinnhofer (Warwicks) and it went the distance, before Lisa narrowly prevailed with some awesome counter-hitting in the decider. Two of our players received runner-up trophies in their respective Consolation events, Vicky Coll (Oxford) in juniors and Morris Wong (Oxford) in Under 13s.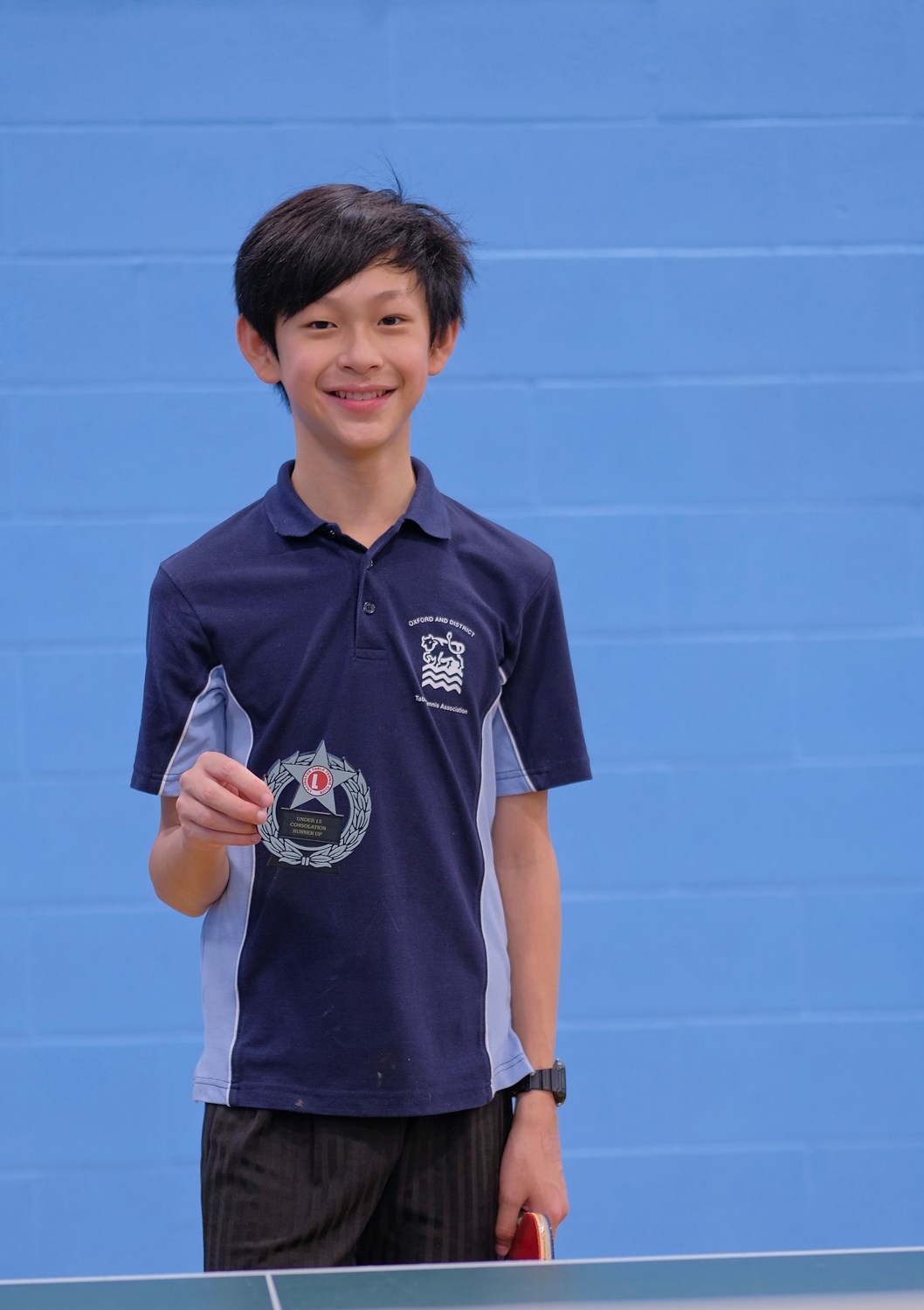 Morris Wong stays cheerful after losing to Oliver Ferguson (Rugby) in the Under 13 Consolation final
12 year-old Andreea Okoye (Oxford), playing in her first ever competition, was delighted to win two matches in the afternoon's Graded Singles, taking part in the Beginners' section. She has plenty of potential. The rest of the afternoon was lit up by the performance of our two young ladies, Christelle (18) and Vicky (17), who once again competed with great tenacity and skill, giving an object lesson in concentration over a long day (eight hours' play). Having won Grade C last time, Christelle was promoted to Grade B and scored several fine victories before going down 1-3 to Josh Yarrow (Warwicks) in the semi-final. Vicky, as she had done at Burton, outlasted everyone to emerge as victorious over the "last man standing" in the final of the Grade C Consolation.
Meanwhile Oxford junior Kiarash Shaddel (16) was in action at the London Academy Four Star. Victories over Daniel Nzekwe (Kent), Stephen Fajemelusi (Norfolk) and Nikit Sajiv (Warwicks) 3-1 propelled him into the last 16, where he lost to Carl O'Connor 10-12 in the 5th, a very fine performance overall.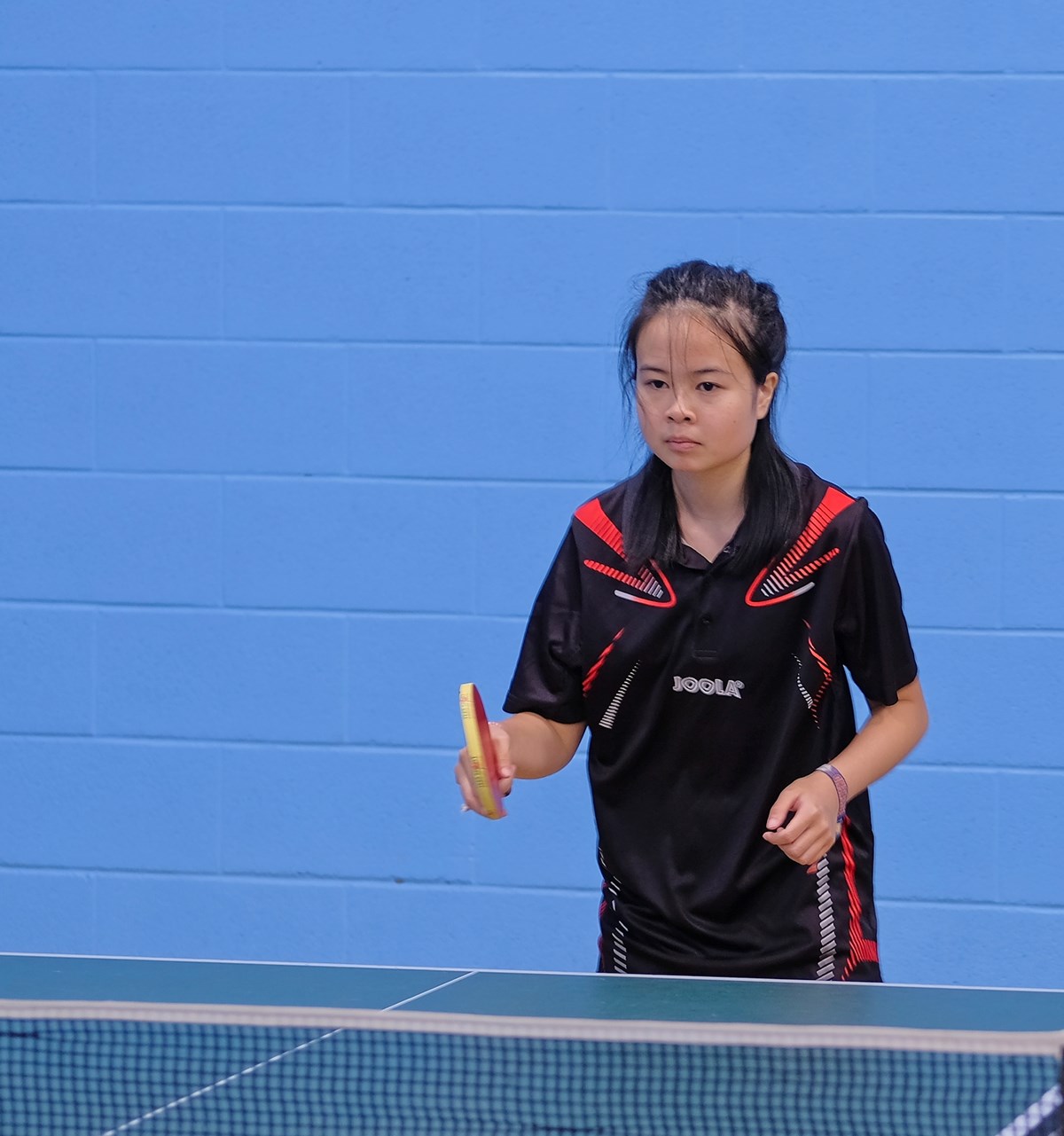 Vicky Coll still concentrating at Lillington even as the tournament extended into its ninth hour!
Author:
John Birkin
via Oxfordshire County Table Tennis Association
Article Published:
Last Updated: