NJL Report 3rd session January 26th
New Year brings little cheer
We started the third Saturday of NJL in disarray, with several players unavailable and then losing Bertie Anstis to illness on the morning of the competition. Jamie McNeil filled the gap in the A team, Cooper Whitford found himself in the B team and the D team lost its life saver, Ben Hague, to the C team. Thus the B team took the field in Division 1 without any of three players (Arthur, Vicky, Bertie) who had propelled them to promotion, while the poor D teamers, Tom Williams and Lilli Foreman, had to play all day without a 3rd player.
The A team enjoyed a gentle start by taking on the reconstituted B team, winning 5-1: Ethan Morgan got the Bs off the mark with a fine win over Robbie Greenfield; Jack Smith and Cooper had close matches with Jamie, but Kiarash Shaddel was predictably untouchable. The As also took their chances against Cippenham A, Kiarash leading the way to a 4-0 lead, with wins over Douglas Claridge-Hansen and Jaiden Caldeira: Robbie and Jamie also contributed to a 5-1 victory. That was as good as it got, with Reading A beating us 4-2 - one win each for Kiarash and Robbie, while only Kiarash was able to keep us in the hunt against table-topping Warren Spring A. Nevertheless it was a solid effort from all three players, leaving the team still in second place overall (cumulative), tied with Ashford A on 45 points, four ahead of Reading A. Thanks to Farshad Shaddel (and Kiarash) for providing the necessary tactical advice.
Jamie McNeil moved up to the A team, winning 4/8.
The B team had a hard time of it, being whitewashed by both Warren Spring A and Ashford A, but recovered to play out a close match with Cippenham A: Ethan won both his singles, impressing with his newly acquired Killerspin bat. This was not enough to save them from relegation, but they will no doubt flourish again in Division 2.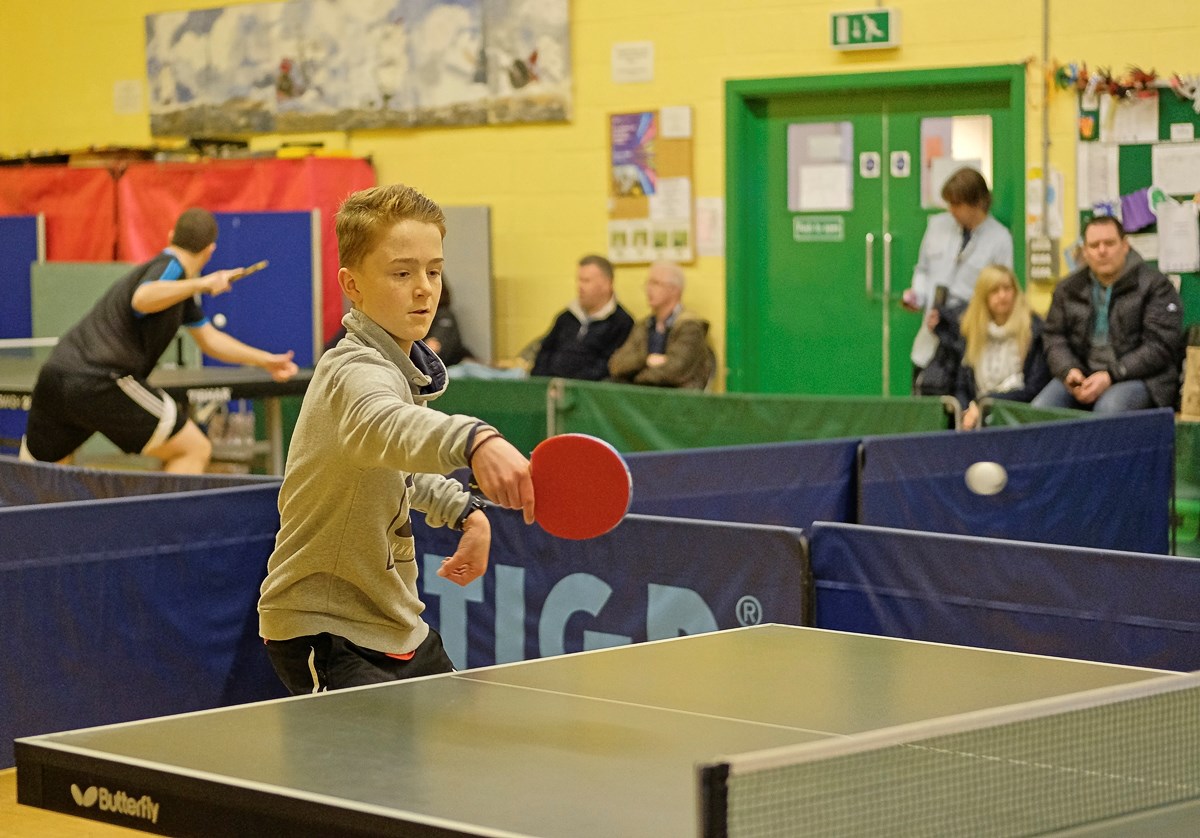 Ethan Morgan kept the B team competitive in Division 1 with three fine wins.
Paul Campbell masterminded the C team to a fine campaign, kicking off with a decisive victory over Hillingdon B (two wins for Ben and Scott Campbell, one for Adam Jenner), followed by a 4-2 over Chiltern C. Ben kept up his unbeaten record against Ashford C in another 4-2 win. Awaiting us in the final match were Reading B, who had gone through the day even more comprehensively and built up a three point lead: single wins from Ben and Scott were not enough to turn the tables, but it was a fine performance over the whole day to gain 2nd place. Overall tallies for this round: Scott Campbell 9/10, Ben Hague 8/10, Adam Jenner 3/10 – that's certainly the best we've seen from Scott.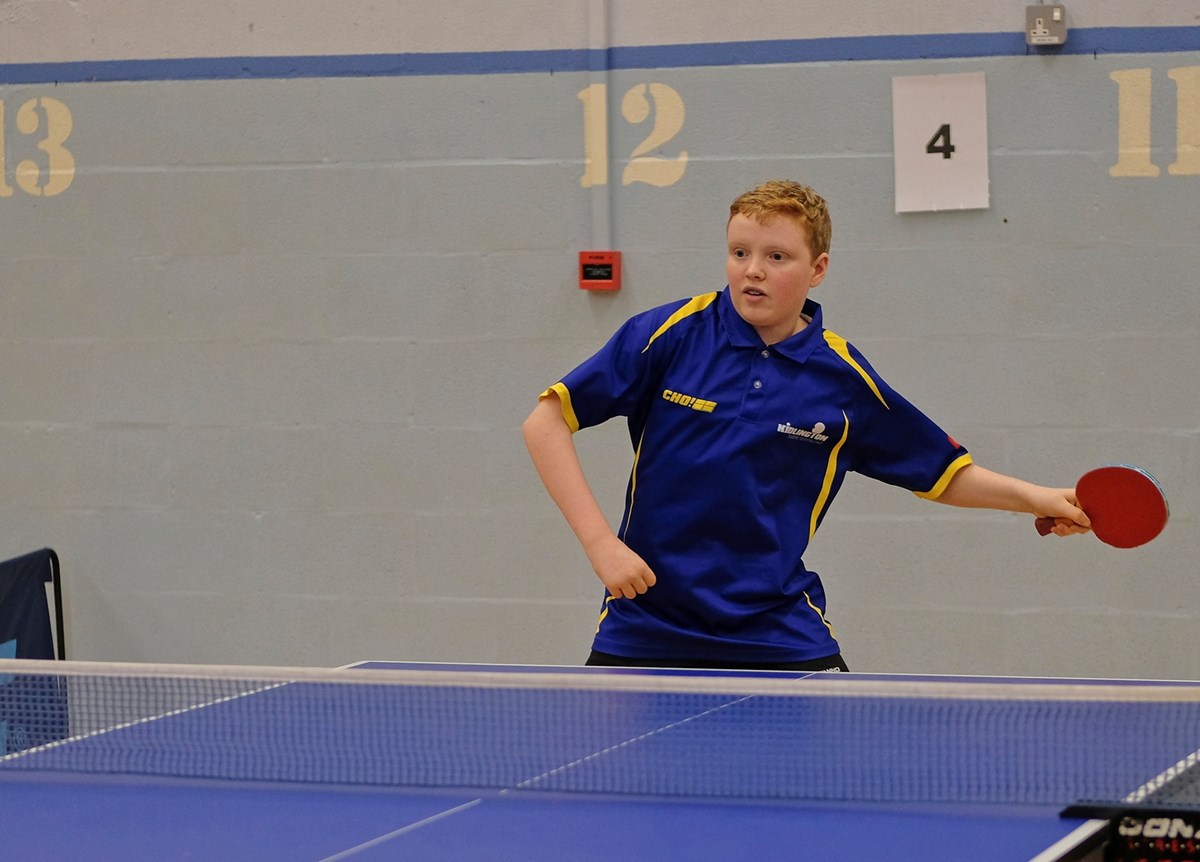 Scott Campbell in action.
Tom and Lilli battled all day for the Ds, starting each match with a 0-2 deficit. Reading B were much too strong (6-0), and it was the same outcome against Chiltern C 0-6. Undaunted, Lilli led the way in the afternoon, with hard fought wins over both Risan Thirupparan and George Penn; a single win from Tom Williams carried us to a delightful 3-3 draw with Hillingdon B. The final match saw Tom blow a good lead in the decider against Pranjal Awasthi in another 0-6 v Ashford C. The team was relegated, but it should be remembered that as newcomers to this league they were earmarked ab initio for Division 4 and may well enjoy more success there.
Lilli Foreman won both her singles against Hillingdon B.
Author:
John Birkin
via Oxford Table Tennis League
Article Published:
Last Updated: