National Cadet League Sunday January 13th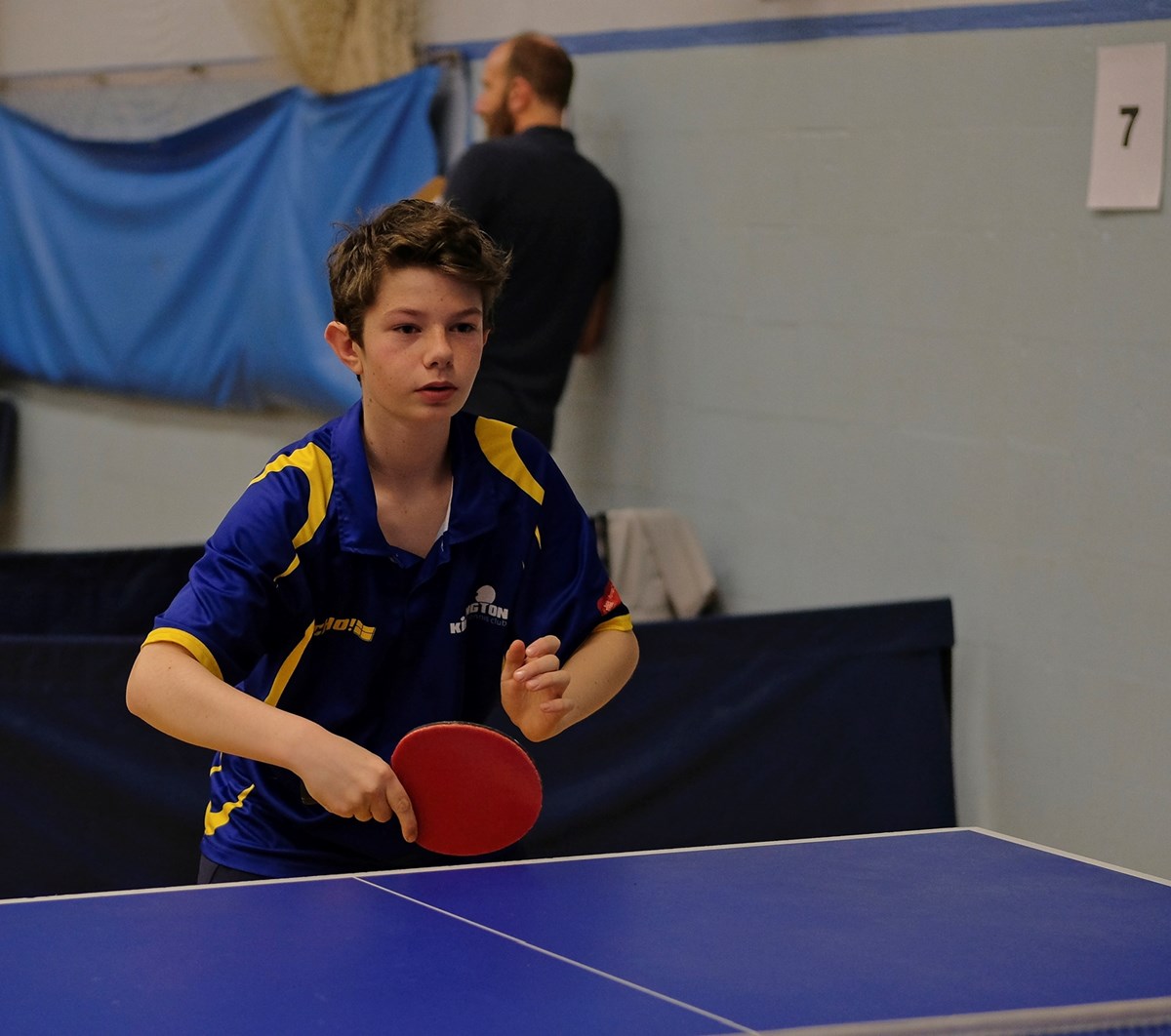 Bertie Anstis (as no 2 player) won 5/8 for the A team.
We resumed our NCL campaign in the New Year with our A team determined to hang on to their Division 1 status and our B team equally eager to make the grade in Division 2, after a very hard won promotion. Each team had four matches to play under the new County Championship format.
In Division 1 Warren Spring A and Crusaders A & B occupied the top three places, in a class of their own, leaving us with key matches to play against close rivals Cippenham A and Chiltern A. First up were Crusaders B and some inroads were made, with both Pelin Karabulut and Bertie Anstis defeating Kai-Sun Yiu in a 2-4 reverse, an improvement at least on November's 1-8. No such optimism attended the next match, another whitewash from Crusaders A, even after Bertie had gone 2-0 up against Adam Palmer. Next up were the promoted team, Chiltern A: Toby Dow got us off the mark against Saarthak Kesarwani, followed up by Bertie narrowly defeating Alex van der Zwart; Pelin was able to capitalise on this bright start in a fine five game duel with Elliot Miller. After this it all went our way, a landslide victory over the team which had previously won Division 2 by a country mile, with Toby achieving a notable double as no 1 player.The impetus was carried over into the next match, in which Bertie dominated Jaiden Caldeira of Cippenham A on the way to a 4-0 lead: the final score was 4-2, taking us into a virtually guaranteed 4th finishing place (cumulative) for the whole season, a solid achievement. Credit to the three players and also to team manager, Richard Anstis, who has kept up their nerve and morale through all vicissitudes.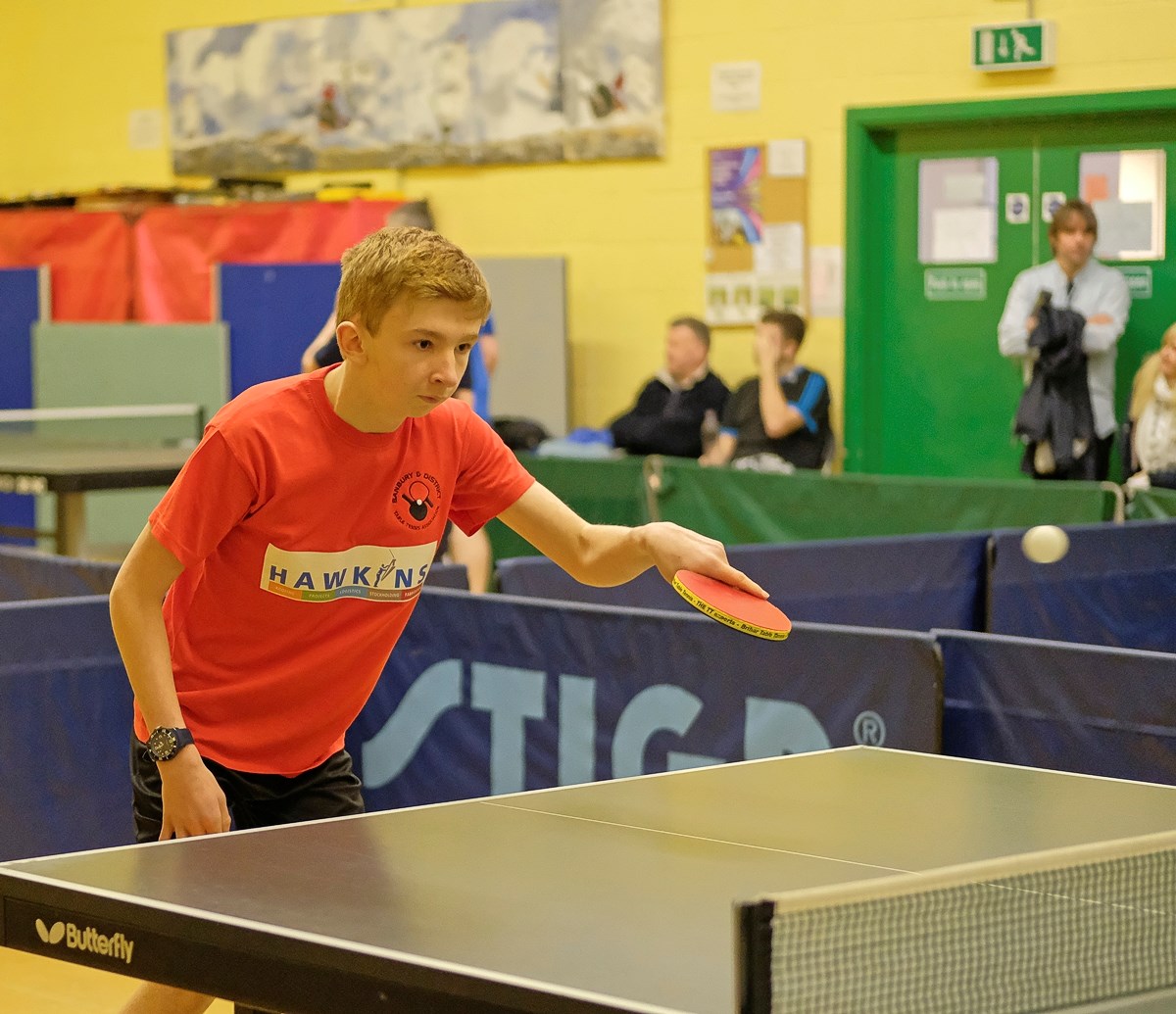 Toby Dow (as no 1 player) achieved a notable double over Chiltern A.
The B team also had the cream of Surrey to contend with and fared no better, losing 1-5 to Crusaders C, the single win salvaged by Hari Selvaraj over Abiram Nagarayan. Zain Ali had made a slow start, but somehow battled to two wins against Warren Spring B, matching Hari, who was hitting top form. Both of our defenders beat George Thorn, a sign that they had definitely arrived in Division 2. We rotated the squad throughout the day, but our 3rd and 4th players, Morris Wong and Hugh Mortimer, struggled to make any impact at this level, not surprisingly as I had earmarked them as Division 4 players at the beginning of the season. Hari excelled against Cippenham B to defeat both Anna Piercey and Rachel Iles – one win from Morris secured a 3-3 draw. The final match proved to be a bridge too far: with Hari sitting out we were overwhelmed 6-0 by Guildford A on their way to a deserved promotion. We finished 4th/6, ahead of Warren Spring B and Reading, whom we had beaten 7-2 last time out; they were relegated and next time (late in March) we will meet up again with the Dacorum boys, who have won Div 3.
Author:
John Birkin
via Oxford Table Tennis League
Article Published:
Last Updated: