Banbury BGN Academy Graded Tournament
Jaz enters the fray!
Friday, 8th February
Two Oxford cadets took away medals in the Improvers section at the Banbury Graded. Most remarkably, newcomer Jasmine Stanmore (15) emerged as the winner in her first ever competition. Ethan Zhang (8), taking part in his fourth event, was a prize-winner for the first time, finishing third.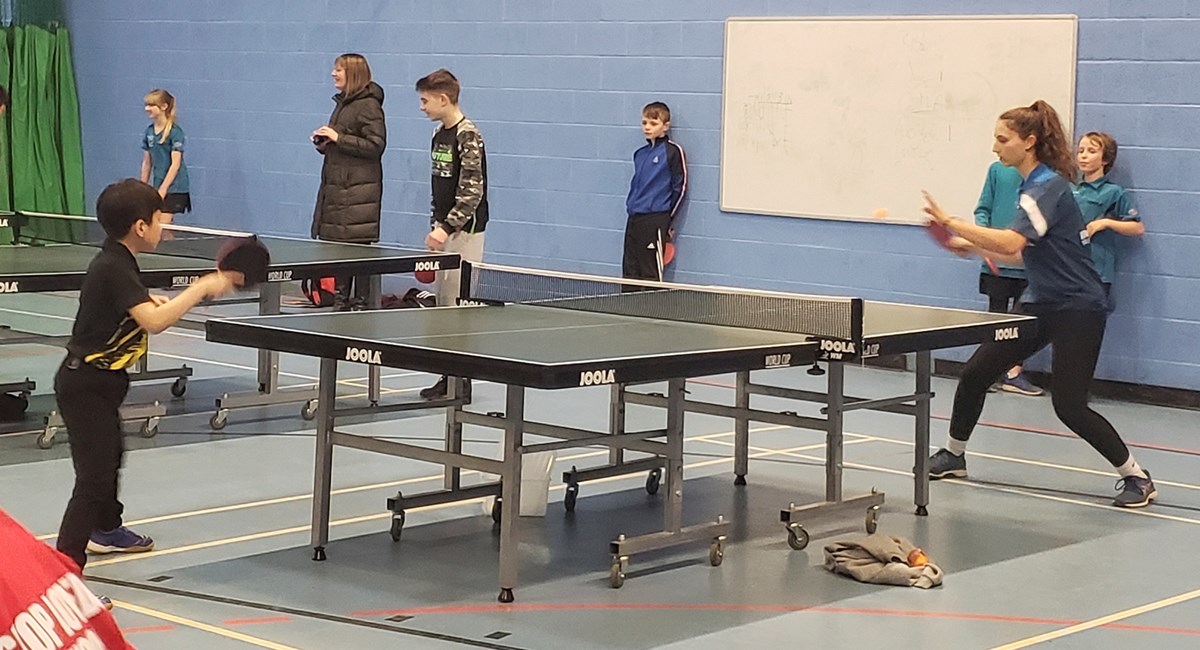 Jasmine takes on Ethan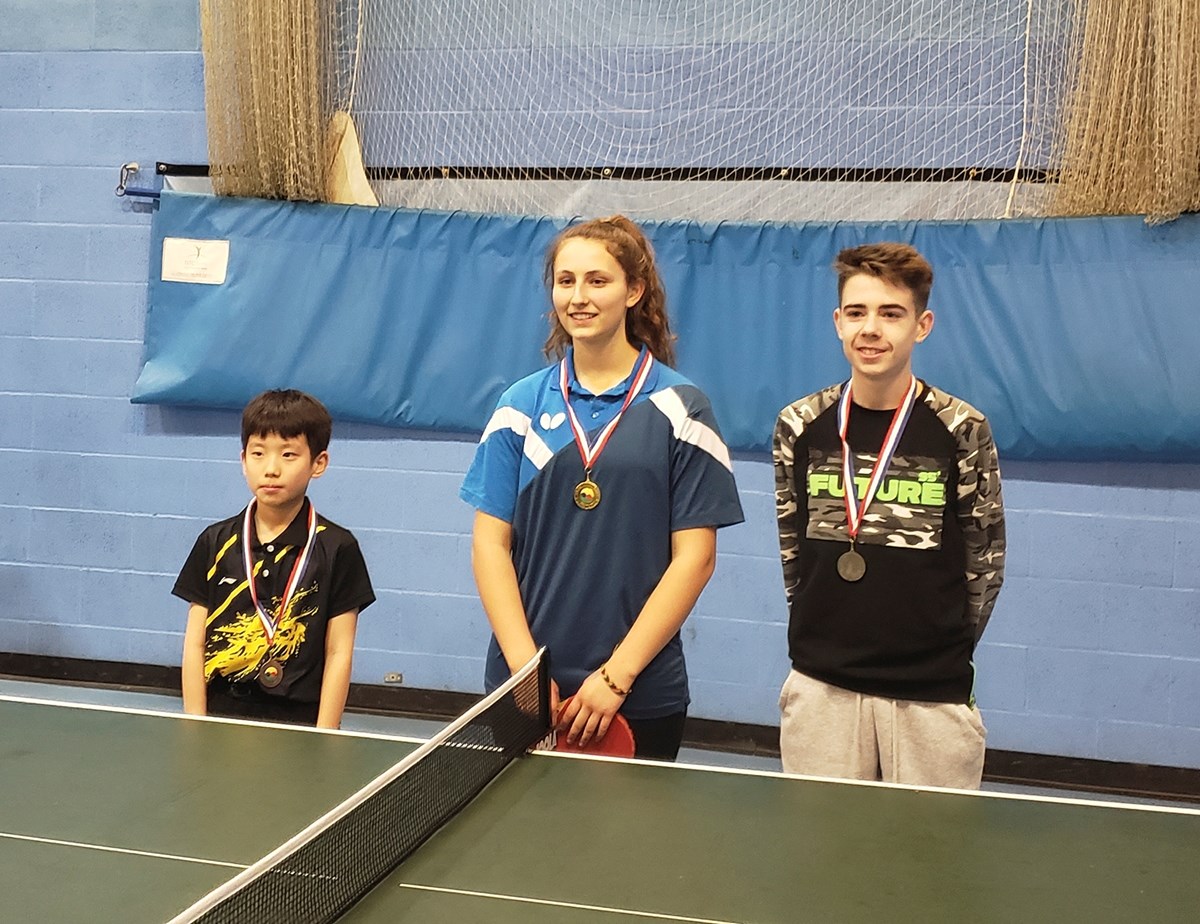 The three Improvers prizewinners
The assembled BG trophy winners
Author:
John Birkin
via Oxford Table Tennis League
Article Published:
Last Updated: